This is not a drill. We just found The Ordinary Foundation in stock – and this time, there's NO WAITLIST!
In case you missed the headlines last spring, this is the super-affordable foundation beauty bloggers (and pretty much everyone else) have been going crazy over. Reportedly, 25,000 people were on a waitlist just to try this magical formula – so my advice is to place an order while you can!
What makes The Ordinary special? To start, they really are anything but ordinary, since their products are all free of parabens, sulphates and mineral oils.
But the real kicker? Their products are so, so affordable. A bottle of The Ordinary Coverage Foundation sells for $6.90, and The Ordinary Serum Foundation is only $6.70! And seeing as my everyday foundation costs $45 a bottle, I'd love to find a cheaper option that still works!
And there's even more good news: the Coverage FoundationandSerum Foundation are also now available at The Bay for the same super-low prices as theordinary.com!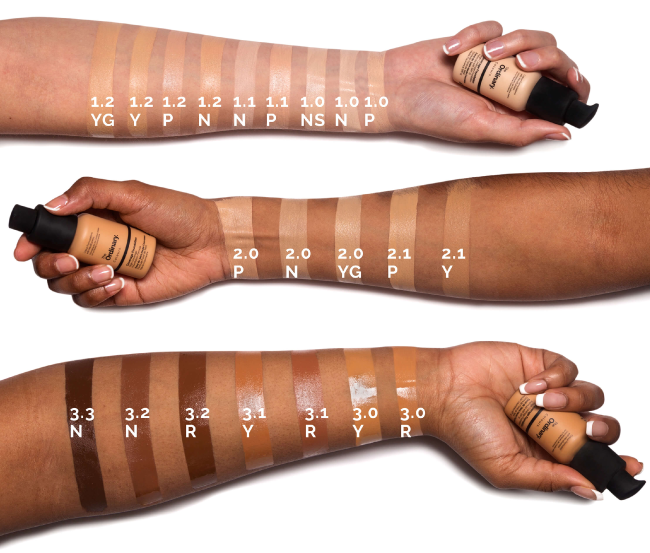 Both foundations feel light on your skin, have SPF 15 and come in 21 shades. If you don't know which one's best for you yet, check out The Ordinary's Foundation Guide, which is full of swatches to help you find that perfect match for your skin tone!
The only potential downside is that each bottle only holds 30ml of foundation, which means it won't last all that long – but it's perfect if you're looking to try them out for the first time.
Don't forget to grab the High-Adherence Silicone Primer or High-Spreadability Fluid Primer while you're at it, too!
And if it's The Ordinary Skincare you're after instead, you can find items at Sephora Canada, Well.ca and Hudson's Bay, as well as on their website. Standard shipping is free on orders over $25, so you just might want to pick up a couple more products while you're at it!
Since they get a lot of orders, it might take a wee bit longer than usual for your order to ship.