Tomorrow is April Fools' Day and I can't wait to pull a prank on my kiddo. I don't want to be mean about it of course, so I went in search of ideas that would be fun without any sharp edges. These tricks are harmless (and hilarious) and you may already have everything you need laying around the house.
There are a few rules for pranking kids on April Fools' day. Keep it fun, add some treats and keep the surprises sweet.
Here are seven fun tricks to try:
Grilled... Dessert?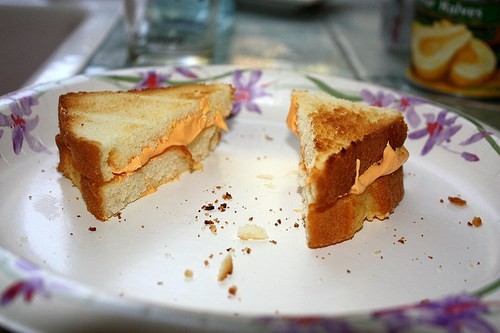 If your kids regularly enjoy grilled cheese for lunch—then thrill them with this sweet surprise! That's not grilled cheese at all. In fact, it is toasted pound cake with tinted butter cream frosting. I'll have some of that too! Learn how to make it here.

Where Am I?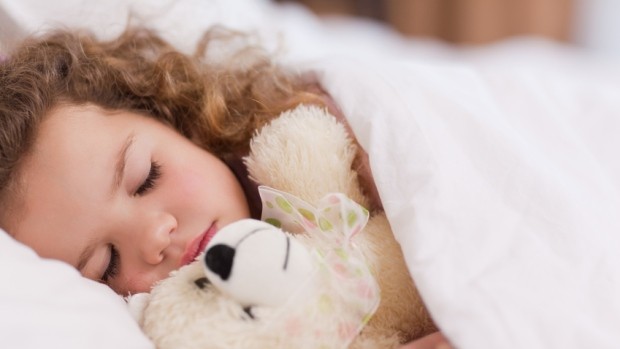 Another fun prank to try with if you have multiple kiddos, but only if they are deep sleepers! While they are still asleep, work together with your hubby to carefully and quietly switch them into each other's beds. They will wake up adorably confused.

Doughnut Seeds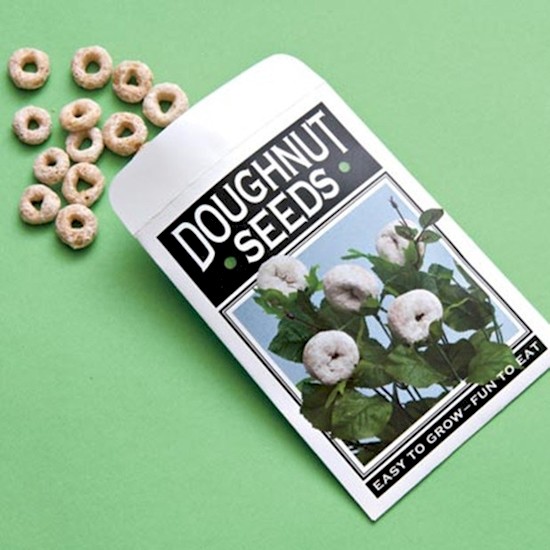 Yesterday I wrote about the prank Krispy Kreme story, why not try it at home? Package some Doughnut Seeds (cheerios) and try to teach your kids how to garden them while holding a straight face. Have them come back later to a fresh bloom of doughnuts! Then you can let them in on the joke... or let them believe it for just a few more years.

The Best Juice... Ever?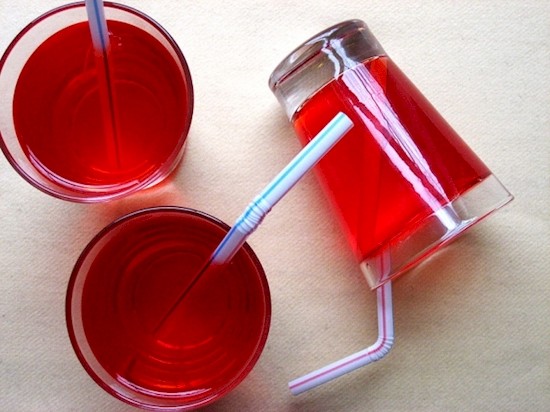 My kiddo always asks for some juice with his breakfast. I can't wait to see the surprise on his face when he can't even drink it! This DIY undrinkable juice is just jello in a cup. Mix up your jello, pour it into some glasses and add a straw for a more believable touch. The kids will be surprised—and they will also love the treat.

Soapless Soap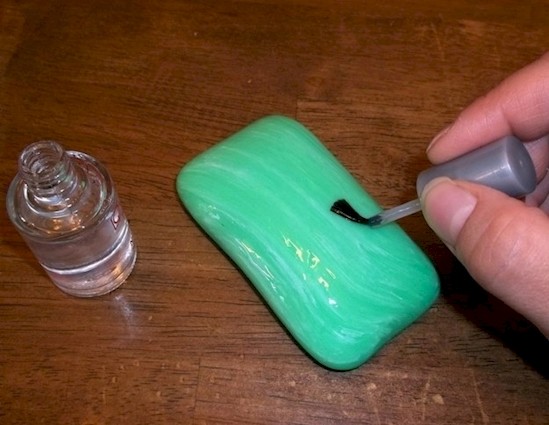 This trick is easy and totally DIY. Get a bar of soap and coat it in clear nail polish. Once dry, set it on the sink ledge. Tell your kids to wash their hands before school and laugh yourself silly as they realize they can't get any suds.

Care for a Lollipop?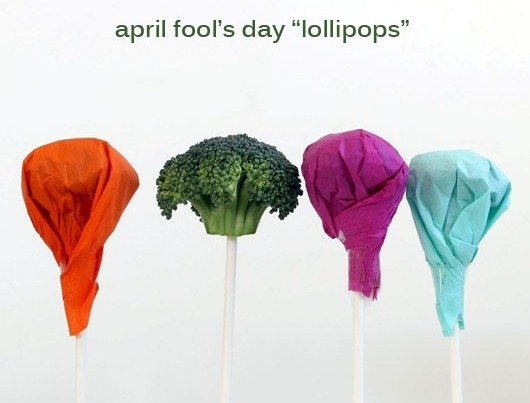 After your kiddos finish breakfast, ask if they want a lollipop as a treat for eating their food. Then promptly pass them one of these April Fool's Day Lollipops which are essentially fruit or veggies just wrapped in tissue paper. My kiddo may enjoy these more than the candy ones.

Eyes Everywhere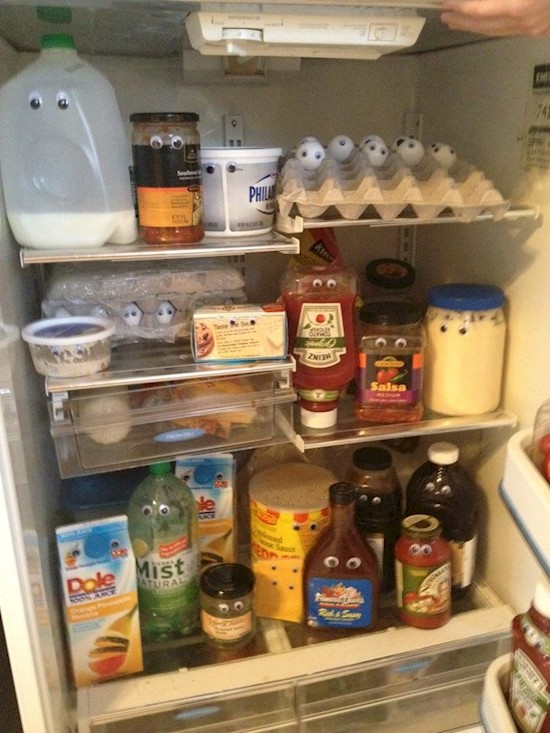 Okay. This prank is super cute. Your kids (and hubby) will get a good laugh at this one. Head over to your dollar store and grab a bag of google eyes. Then stick or glue them to absolutely everything in your fridge. When the kids open the door, their eyes will go googly from the surprise.

Got any fun April Fools' tricks up your sleeve for tomorrow?