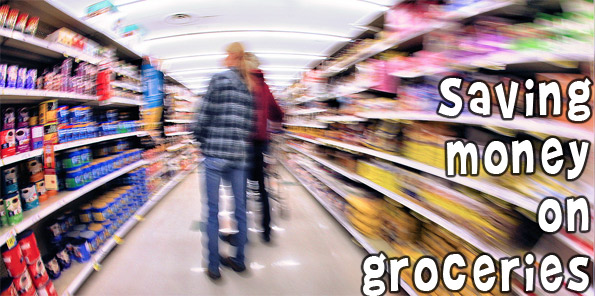 Groceries for your family are an expense that you just cannot eliminate. There are however, some easy key things you can do to make sure your families grocery bill will be as low as it can be. That way, that you can put your money into savings or in other places that you need it.
Coupons: I hate to state the obvious but coupons are the number one way to save money on things that you buy at the grocery store. There are so many places to get coupons these days. A lot of stores and pharmacies have tear pads that you can take a couple of coupons that you might need. Always remember coupon etiquette is to only take what you will use. I would say the absolute max is 5 if you are wanting to trade a few. The best place to find coupons is the bargainmoose coupon forum. We update coupons daily whether it be printable coupons, new coupons to order online or coupon codes for online shopping.
Customer Appreciation Days: Usually the first Tuesday of every month, places like Safeway, Sobeys and many others have a customer appreciation day. You can save usually 10% on your entire purchase that entire day. This Tuesday July 2nd is the first Tuesday of the month so keep your eyes open for stores customer appreciation day deals!
Points Cards: This is a huge one for my family. I have a lot of the free points cards such as club Sobeys, Co-op, Safeway, Shoppers Drug Mart and so on. I would say my two favourites are Sobeys and Shoppers Drug Mart. Sobeys offers money back towards your groceries that will accumulate over short or long periods of time. You are also now able to load coupons directly to your card which is a first in Canada. I have saved so much money on groceries just by shopping there with this points program. Every time you hit the next reward level, they alert you at the register and you can choose to use the money back towards your groceries or keeping building the balance. The best program for points though is the Shoppers Drug Mart optimum program. It is free and so easy get up to $250 worth of free groceries by following a few easy steps. I use my coupons with their deals all the time for groceries because they carry frozen food, dairy and many other food items that most people don't know about.
Flyers and Sales: Before I shop, I always make sure to check out my flyers (either the ones delivered at my door or you can find them online) and the sale first. I go through my coupons and see if I have any coupons that match items that are on sale and try to use my coupons for those items. That way I get them at the lowest prices or sometimes even free.
Price Matching: There are certain stores like Walmart (which has full groceries now) RCSS and Zellers that will price match items. (those are just a few) I always hold onto my flyers because if I am shopping at a store that will price match items and I find the item more expensive than one in a flyer, I price match it. All you have to do is bring the flyer to the register and show them the exact product from a flyer at another store for a lower price and they will adjust the price for you at their store. This saves you from running around to different places to get the lowest price. When you run around to save a few dollars, you end up spending more on gas and time and energy!
Stockpiling your groceries: Trybuying in bulk at the lowest price available (and using coupons) because it will save you a lot! I have a stockpile area of my house for non perishables and toiletries that have long expiry dates. I save money because I buy things that I will for sure need when they are the lowest price. There have been times that instead of running to the store or ordering in, I head downstairs to the stockpile and whip up dinner because we always have something. We don't need to order in for this reason or waste money on fast food that is not healthy and expensive. Another great idea is to stockpile freezer items. It is so easy to stockpile fruit, veggies and meat for nights when you just don't know what to have.
I started tracking how much we spend each month on groceries and how much we save each month by following these few easy steps. I found that we were saving a minimum of 50% each month on our budget, just by shopping smart. All it takes is a little extra planning and anyone can do it!
In conclusion, food is obviously something that is a necessity but you don't need to break the bank keeping your family fed. You can save a lot of money each year just by following these few simple steps to get the most from your money.
Thanks to Indiana Stan for the picture.