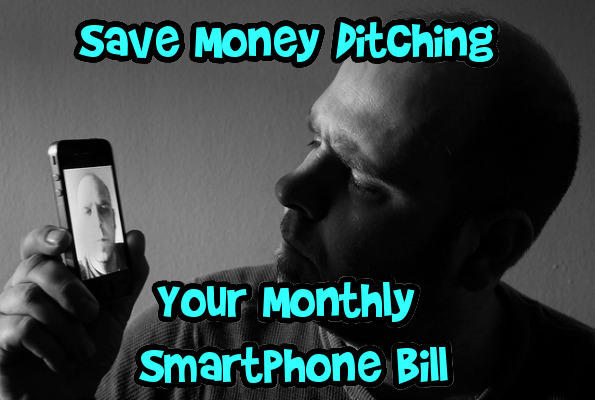 I know right from the beginning of this blog post many of you are going to think I am crazy. Why in the world would anyone consider cutting off their smartphone bill? Your cell phone can do so many things including text, connect you to your bank, play your music and much more. According to an article at CBC.ca, Canadians are paying some of the highest cell phone bills in the industrialized world. In the same article, they detail that basic plans can cost $37.92 per month, but depending on where you live can cost $62 to $92. Taking the lowest number of $37.92, you are spending $910 over the course of a two-year plan. If we take the higher rate of $92, your two-year plan can cost you $2,208. Those numbers just include the plan and do not include the device. That is a large chunk of change to spend when you look at those cold numbers.
You may look at me a little sideways to discover I do not have a regular functioning cell phone and most of the time no one is the wiser. That does not mean I avoid Facebook or miss the latest games. Being smartphone free just means I am not connected online all of the time. Below I have detailed the measures I have put into place so most of the time I can enjoy being smartphone free without feeling much impact.
Use Another A Portable Device
My device of choice is an iPod Touch. This device retails for about $250 on the lower end and does not require a data plan. The real secret is the iPod Touch when connected to wireless can do almost everything an iPhone can do. In fact my iPod is so versatile I often call it my phone without thinking. Free wireless is available at more restaurants, coffee shops, cafes and even shopping malls. I regularly hop onto hot spots to check in with my messages. While I highly recommend the iPod Touch, a small tablet could also perform most of the same functions a smartphone can perform.
Sending Messages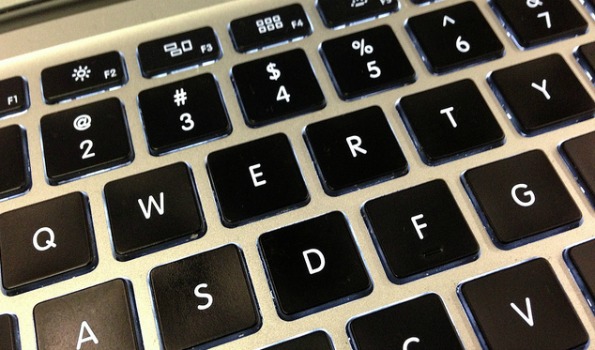 Many of my friends and I chat through Facebook. When we are making plans, we use the messenger program, Facebook events or email to discuss our plans. Before I head out, I check my messages one last time to make sure there were no last-minute changes. Much of the time, everything runs smoothly.
If I am meeting someone and they do not arrive, I eventually find somewhere with Wi-Fi to check my messages. Every Tim Hortons and McDonald's comes fully equipped with free Wi-Fi. Sometimes I can access it simply by parking near the building to check a quick message. There has been a few times where I needed to connect with someone quickly and had no access to the internet. Each time I politely borrowed a phone and called. If you are at a Wi-Fi spot, you can also send an e-mail as a text message by typing in the person's number and their carrier's specific e-mail format. Check out the e-mails for most of the Canadian cell phone companies at Techwyse.
Emergencies
Emergencies are always one place where I have had others look at me strangely. What would happen if you were not connected and your family cannot reach you? The reality is I spend much of my time around the internet. Whether it is at work or at home, I am often connected to the Wi-Fi, and thus can connect to family and friends.
If you are concerned about driving, you can pick-up an inexpensive prepaid phone for as little as $45 at Best Buy Canada. A little phone like this can ensure you can make an emergency call or text if needed. I am fortunate that I can use my old phone as a pay as you go when I need it for longer distance travel. Some phones charge a small charge monthly to keep the phone activated, so research your options thoroughly to best fit your needs.
GPS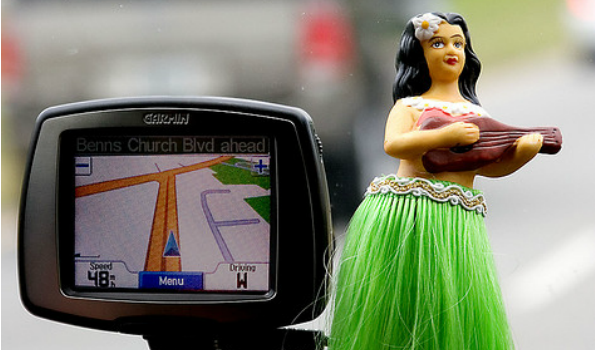 I realize some people also use GPS on their phone so they feel like they are saving money not purchasing a separate device. I thought the same before I ditched my smartphone, but I figured out a few ways to work around it. GPS devices for your car generally range from $150 to $250. I am lucky as I currently have a GPS that was gifted to me. Despite being directionally challenged, I survived a year and a half without that portable GPS and did not have a smartphone. Before I left for somewhere new, I would map my directions on my iPod and take screen shots of the turn-by-turn directions. Then as I drove, I would simply flip through the photos. A few shots of the map around the final destination also helped me a few times when I was confused. If I get lost, I swing into a Tim Horton's and hop on the Wi-Fi to sort it out. You can do the same, or simply purchase an inexpensive GPS for your needs.
So if we add up the devices I mentioned:
IPod Touch: $250
Prepaid Cell: $45
GPS: $150
The grand total is $445 invested to function similarly to having a smartphone.
The average low smartphone contract for two years (not including the device), as quoted from above, is $910.
I realize this idea is not for everyone. Smartphones have so many amazing features. Some of us end up places for long stretches of time without Wi-Fi and need the mobile connectivity. Besides being a frugal choice, I find that being disconnected for short bursts of time can be liberating. Instead of checking Facebook during my daughter's dance lesson, I read a book or get to know other parents who are waiting also.
Bargainmoosers, would you ever consider getting rid of your smartphone?
(Image Credit: Tarkan Rosenberg, kimubert,Jimmy_Joe)