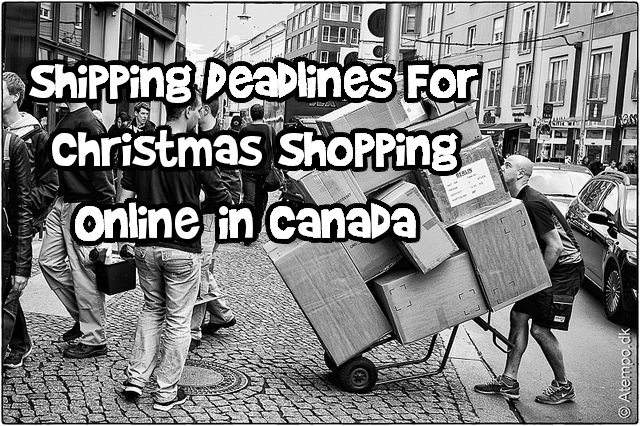 "Hark! How the bells... sweet silver bells… all seem to say... throw cares away." Christmas is coming like a freight train. If you have not purchased all of the gifts you want before the holidays, now is the time to finish your list. If you do not like battling the crowds in the stores close to the holidays, knowing these shipping deadlines is important to make sure you have everything you want by Christmas. The longer you wait, the more you will pay in shipping costs.
 Items Will Arrive Before December 25th - Standard Shipping  Still Applies
Please note additional deadlines for Express or Next Day are included if available
Items Will Arrive Before December 25th With Express Shipping or Ship to Store Only
Sears.ca(December 16th or December 17th) The deadline to order from Sears varies based on your location, so make sure you double-check the link. Most locations have a Christmas deadline of either December 16 or December 17 to have an item shipped to store in time for Christmas, and shipping to store is free. To ship to your home some items will ship in time, others will not and there is a lot of variation across items. Check carefully as you checkout.
SportChek  (December 19th) Order by December 19th via express shipping and you'll have your present in time for Christmas morning. The regular shipping deadline has now passed, so free shipping will no longer apply to get it in time for Christmas.
Chapters Indigo(December 23rd) Chapters Indigo will let you pay premium shipping to get an item in time for the holiday up until December 18th. If you are in the GTA only you can have it shipped to your home free with basic shipping if you order by December 18th. Chapters Indigo also offers a next day shipping that will be expensive depending on the order, but you can order up until December 23 and still get your present to most major urban areas.
Shipping In Time For Christmas Is Based On The Item You Order and Your Location
That's a lot of shopping Moosers! Where are you doing your last minute shopping online?
Photo credit: Niels Linneberg