Ready for this? Pre-orders are officially over for the brand-new LOL Surprise! Pearl Surprise! These sets have been out in the UK and Australia for a while now, and they're finally in stock in Canada!
They've very similar to the LOL Surprise! Big Surprise with one main difference: these are a little smaller and much more affordable. Instead of a $99 price tag, these go for around $45!
The best regular price I've seen ($44.95) is at Chapters Indigo. You're limited to two per customer, but you get free shipping and 225 plum points if you're a member! The LOL Pearl Surprise is also at Mastermind Toys for $49.99 (with free delivery).
Here's a peek at what's inside: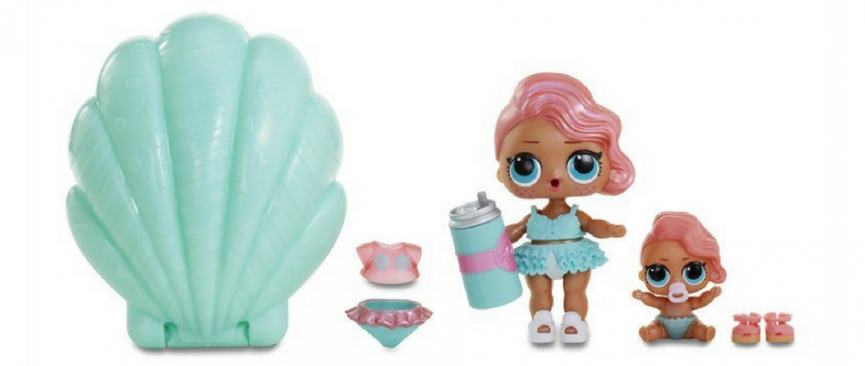 Each one includes a limited-edition doll and sister, as well as six pearl surprise balls and a shell-shaped doll stand. Plus, the case doubles as a purse and play set!
Looking for the classic dolls? Check out our list of Where to Buy LOL Surprise! Dolls in Canada!