There seems to be a day dedicated to just about everything, but National French Fry Day is one you really want to remember. That's because every July 13, some restaurants across Canada give out FREE french fries to celebrate!
But let's settle two major questions first:
What is National French Fry Day? In a nutshell, it's a day to have fun, celebrate fries (and get some for free) – but it only happens once a year!

When is National French Fry Day? The big event,National French Fry Day, is held annually on July 13. This year, it falls on a Friday, hence why some people have started calling it Fry-Day.
Unlike kids eat free specials, these deals are on for one day (July 13) only. If you don't want to miss out, make sure you check out our list below of all the restaurants offering free fries. Some of them require signups or app downloads, but there's still time to cover all your bases and score those free french fries!
McDonald's Canada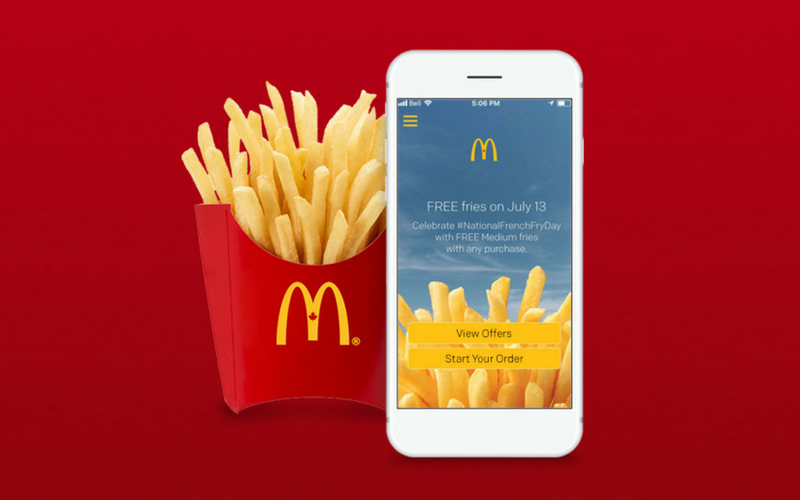 This is the big one. This coming National French Fry Day (also known as NFFD), McDonald's Canada is pulling out all the stops and giving away FREE medium fries with any purchase on their My McD's app!
So if you haven't downloaded the app already, it's available on the App Store and Google Play. To claim those fries, you'll just need to place a McDonald's order on July 13, and they'll throw 'em in for free!
New York Fries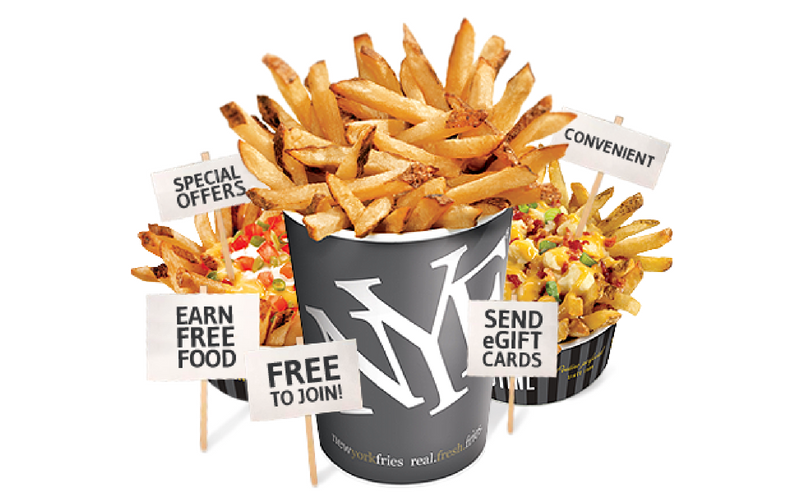 If you don't have the chance to run out and grab fries on National French Fry Day itself, New York Fries still has you covered. This year, they're giving out free small fries to Fry Society members – and you have until July 25 to claim them!
If you're already part of the Fry Society, the free fries will automatically be loaded onto your account on July 13, 2018. Not a member yet? You can sign up here.
National French Fry Day Festival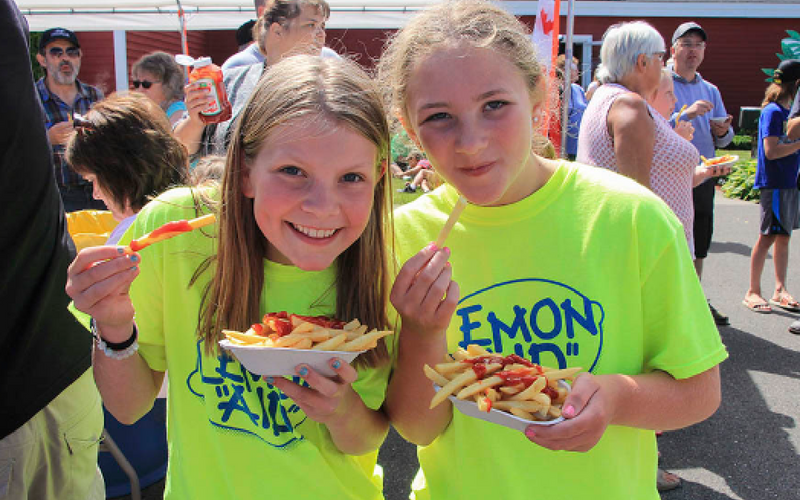 If you're in the area, it's worth stopping by Florenceville-Bristol, New Brunswick on July 13. They're known as the "French Fry Capital of the World," and their big National French Fry Day Festival is basically an excuse to eat fries all day long.
This year's event happens (of course) on July 13 and includes activities like a french-fry cutting competition, live music, a selfie station and – the best part of all – FREE McCain crinkle-cut fries for everyone to sample.
Harvey's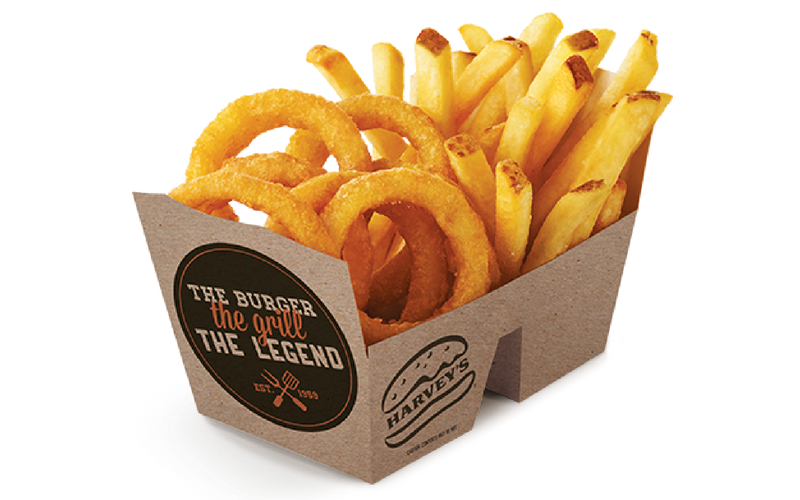 This one isn't specifically a National French Fry Day offer, but you can claim your freebie on July 13 if you want! If you create an account and sign up for the Harvey's newsletter, you'll get a FREE order of Frings (that's a side of fries and onion rings), as well as a gift burger on your next birthday.
To sign up, create an account by entering your name, email, birthday, address and favourite Harvey's location. After that, just wait for your coupon to arrive!
---
Did we miss anything? Let us know where you score free fries on July 13!