Whether you know them for their classic Margaux Satchels or those funky phone cases, there's no denying that Kate Spade New York is a fashion staple. The brand first launched in 1993 with six handbag designs, and they now make everything from statement jewellery to complete dish sets. And while they're easily one of the more affordable designer labels out there, it never hurts to score a deal when you can.
I truly believe that it's possible to put together an incredible wardrobe and accessory collection on a budget, and that's why we put together this sale calendar. Here, you'll find the scoop on everything from their famous Surprise Sales, as well as our tips and tricks for scoring a discount at any time of year.
Since Kate Spade ships to different countries around the world, make sure everything is set to Canadian delivery before you complete your order. Creating an account and then logging in can also help ensure you're on the right part of their website. Then, all that's left to do is grab your credit card and get shopping!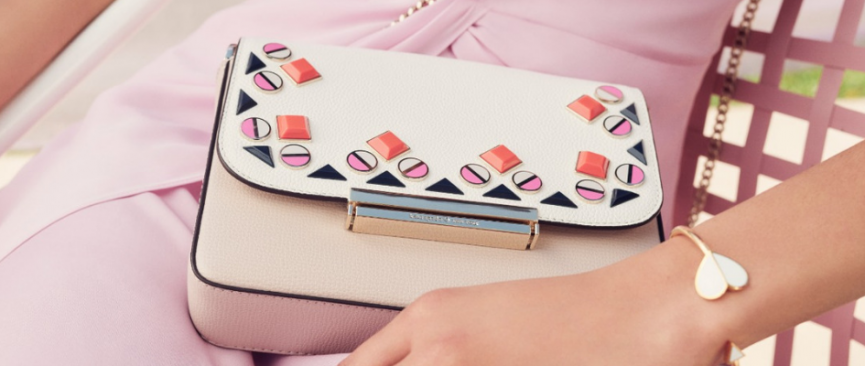 Tips for saving money at Kate Spade
The best time to shop at Kate Spade is definitely during one of their Surprise Sales or on a major shopping day like Black Friday or Cyber Monday – but I want to do my part to help you save here and there whenever you're in the mood to treat yourself. So here's how I like to get my money's worth when I shop at Kate Spade.
1. Pull up a calculator

Before you do anything, remember that all prices on the Kate Spade New York website are listed in USD. And while most of their items do ship to Canada (with a few exceptions), you definitely don't want to end up paying more than you intended. I always like to have a tab open with a conversion calculator when I buy from them, so I can check what their prices are in CAD before I add anything to my cart.
2. Start with the Kate Spade sale section
Okay, I know this one pretty much goes without saying, but the easiest way to save money on Kate Spade bags is to only shop their sale section. And while that might not always be possible if you need to pick up a last-minute gift or a watch you just need, it's always worth a peek! They typically carry hundreds (and sometimes thousands) of sale items at once, and things as sometimes as much as half-off.
3. Combine your order with a friend
Standard shipping to Canada is a flat rate of $10, and express delivery is $20 – so no matter what you're ordering, you may as well get your money's worth! If you know somebody who also wants to pick up a thing or two from Kate Spade, consider just placing one big order. That way, you won't pay multiple delivery fees.
4. Look for a Kate Spade promo code
They might be a little hard to come by, but it never hurts to look for a Kate Spade promo code before you start shopping. If there's one active at any given time, they'll usually post it in the header of their website, and it's worth knowing that most of their major sales events (like their Cyber Monday deal) involve codes.
5. Don't forget about department stores

While the Kate Spade New York website and their box stores definitely have the biggest selection, there are a few other places where you can buy Kate Spade products in Canada. It's always worth a peek at department stores like Hudson's Bay (if you're looking for bags, wallets and accessories) and Chapters Indigo (if you're after Kate Spade gifts and homewares) ... especially since they tend to have things on sale pretty often!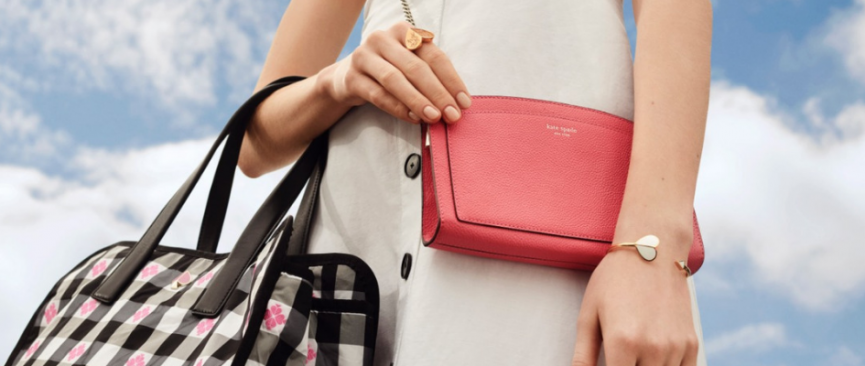 What is the Kate Spade Surprise Sale?

If you're a deal-hunter who loves Kate Spade, I guarantee you've at least heard about the Surprise Sale. It's easily their most famous event, and I always get a little giddy whenever I see it pop back up. The Kate Spade Surprise Sale is just that – a surprise. It usually starts without much (or any) warning, and when it's here, things tend to sell FAST. So if you hear the news that it's back on, you probably want to hurry!
These sales come and go pretty quickly, and there's generally no predicting any exact Surprise Sale dates. However, it's worth noting that they tend to happen at least a few times every year, and we commonly see a Kate Spade Surprise Sale in March, May, August, September and December. Exact discounts can vary, but we've seen them offer things for up to 75% off during these events – so keep an eye out for 'em.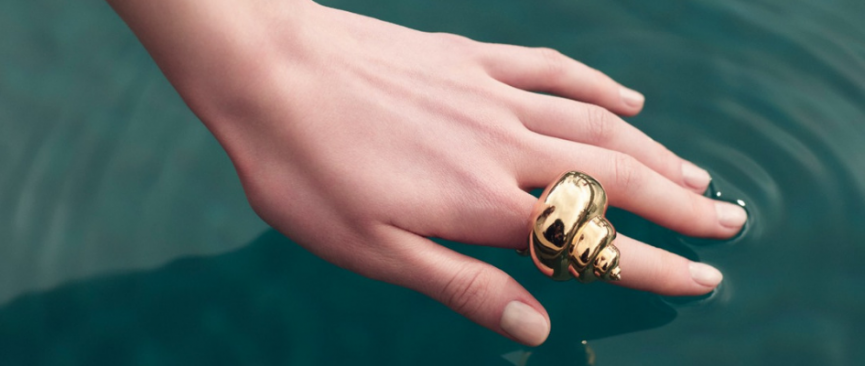 When does Kate Spade have sales?
While Kate Spade is probably best known for their Surprise Sale, that's not the only deal they run all year! To help you keep track of those big events you absolutely don't want to miss, we put together this quick rundown of Kate Spade New York sales. So mark your calendars and start savings your loonies now!
The Kate Spade Friends & Family Sale
While dates for this one vary, you can usually expect to see a Family & Friends Sale pop up at Kate Spade sometime earlier in the calendar year. In the past, we've seen them send out promo codes that get you 30% off just about everything they sell online – so here's hoping we'll see something like that again soon! One of the best parts about this sale is that their promo codes often work on sale items, which means an extra discount.
The Kate Spade Black Friday Sale
Everybody knows Black Friday is pretty much the best time to find discounts on designer brands, and Kate Spade is no exception. Past Black Friday events have given shoppers up to 75% off bags, wallets and jewellery. Just let that sink in for a second. They often start sales the day before Black Friday itself (so on American Thanksgiving), which means you might want to add things to your cart the Wednesday night.
The Kate Spade Cyber Monday Sale
And don't think that the sales end with Black Friday! Kate Spade usually keeps the party going all weekend and then hosts a massive Cyber Monday blowout to cap everything off. Last year, they gave us 30% off just about everything with a promo code, and we'll let you know about their 2019 offer as soon as we hear more.
---
Do you have any tips for saving money at Kate Spade or favourite times of year to shop? Let us know your advice below. And if you score any incredible deals, let us know what you got – and how – in the comments!
Sign up for our newsletter
Never miss a deal from Bargainmoose with our daily newsletter