I think I speak for everyone when I say I'd do just about anything to revitalize my skin – especially if it only took a few minutes. And one of the latest beauty crazes, jade rollers, promises to help do just that.
Jade facial rollershave really been around for centuries, and there is evidence of them first appearing in Ancient China years before they popped up on your Instagram feed. But now that they've regained popularity, we thought it was worth taking a closer look at these magical little beauty tools.
But before we dive in, let's clear up the big question first: What are jade rollers?
While the design of each jade facial roller varies slightly, a typical jade roller is a small, beauty tool composed of a piece of smooth, cool jade that's attached to a handle. You simply roll the stone across clean skin in specific patterns and directions to help reduce puffiness and the appearance of fine lines and wrinkles. In general, jade rolling is said to help improve circulation and blood flow, which helps revitalize and energize your skin. And besides, who would say no to a facial massage?
A complete list of jade face roller benefits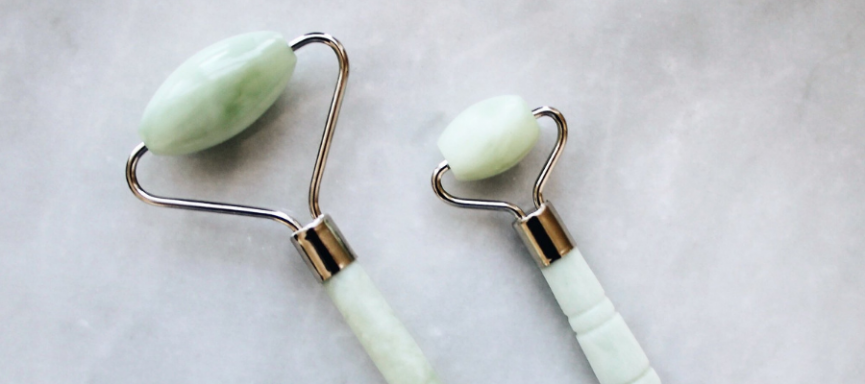 I'm always a bit of a skeptic, so when these little tools first became popular, I had to do a little research and ask myself: Do jade rollers work? As is the case with most beauty tools, Jade roller results will vary. There's no guarantee that you'll see the same results as anyone else, since we all have different skin and we'll all use a jade facial roller a little differently. However, many people who use them regularly report some pretty amazing changes in their skin.
Jade face roller benefits can include a general soothing and cooling effect on your skin, as well as more longer-term benefits like reduced puffiness, decreased appearances of fine lines and wrinkles and even improved elasticity. Plus, facial rolling is a little thing you do for yourself. Even if you only spend a few minutes each morning jade rolling, that's still time to relax and practice a little self-care.
In general, there are many benefits of massaging your face, whether or not you use a jade roller. If you massage your skin regularly, you'll stimulate your muscles and bring more oxygen to those areas – which can help increase collagen production and contribute to healthier-looking skin.
I know I tend to grind my teeth (and I stare at a computer screen all day long), and even quick facial massages at the start or end of my day can make a big difference when it comes to releasing tension in the muscles that stay pretty tight and fixed throughout the day. Experts recommend using tapping and pinching motions (instead of pulling) that move the skin upwards. Whether or not you use just your fingers or a jade roller, it's important to wash your hands (and any tools) before beginning.
How to use a jade facial roller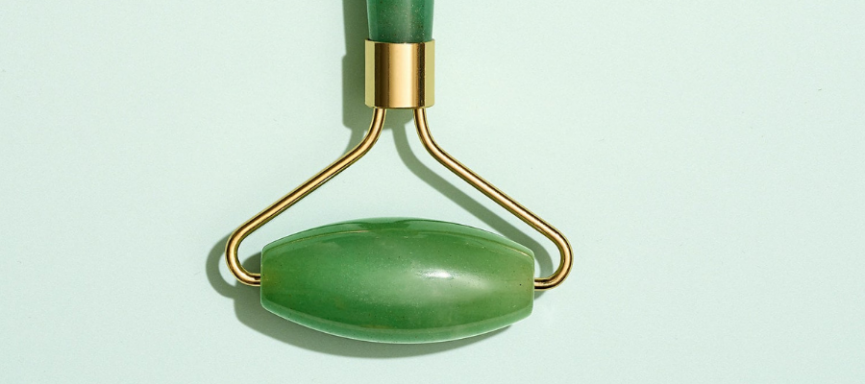 One thing to know before you start is that every jade facial roller is a little bit different – so it's important to read the instructions that accompany your specific make and model. But with that being said, directions for how to use a jade roller are pretty similar across the board.
In general, most jade roller instructions recommend starting toward the middle of your face and rolling outward to your cheeks. To massage your forehead, start around your eyebrows and roll upward toward your hairline. For the chin, start at your bottom lip and gently roll downward. If you have a dual-ended jade facial roller (like the Mount Lai De-Puffing Jade Facial Roller), use the larger end for broader surfaces and the smaller side for harder-to-reach areas. Specifically, you can carefully use the smaller end around your eyes. Some roller directions also recommend ending your facial massage by rolling down the sides of your neck toward your clavicle.
To really get the most of your jade roller, use it after you apply facial oils or moisturizer. This way, the rolling action will actually help massage the product into your skin, which makes it easier to absorb.
If you want a little extra cooling and soothing (which feels amazing on a hot day or after a long night out), place the stone in your refrigerator or on ice for a few minutes before use. While jade stones are naturally cold, this will drop the temperature a bit lower and help especially puffy skin.
What is the best jade roller in Canada?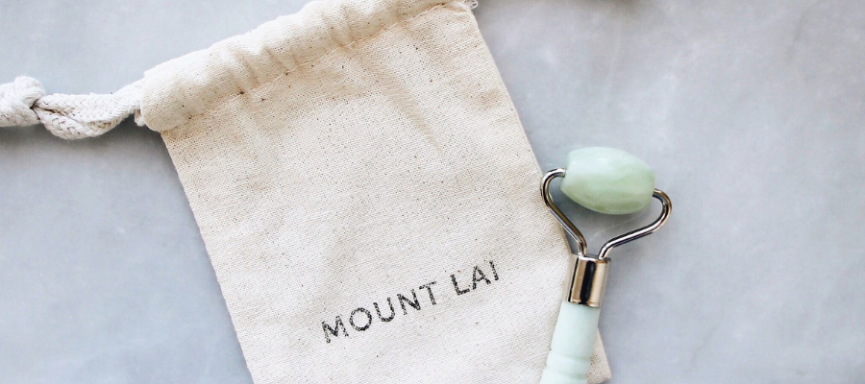 With so many on the market, it's tough to definitively name the best jade roller out there. But after an exhaustive search of online reviews, I think it's fair to say I can narrow things down to a few top picks for Canadians. When compiling this short list, I looked for positive reviews, as well as comments about durability, accessibility, price and just how easy these rollers are to clean.
My personal favourite, the Mount Lai De-Puffing Jade Facial Roller, is often in stock online at Sephora Canada. At $50, it's one of the more expensive jade rollers on this list – but trust me, it's well worth the price tag (which also guarantees you free shipping from Sephora). The Mount Lai Jade Roller is made from xiyuan jade, a stone that has balancing properties and can maintain cool temperatures for a long time. It's double-sided, with a larger stone on one end and a smaller jade stone on the other. Since the stones are naturally sourced, each will have a unique colour. And if you want something you can take with you just about anywhere, there's also a smaller version, known as the Mount Lai De-Puffing Jade Roller Mini, which sells for $30 and has one stone.
If you're looking for a slightly more affordable option, check out the Herbivore Jade Facial Roller. It sometimes sells at Sephora Canada for $38, and (like the Mount Lai roller) it has two stones to use on different areas of your face. After receiving feedback that their roller wasn't as durable as consumers would like, Herbivore went back to the drawing board and redesigned this roller.
Some rollers, like the Province Apothecary Dual Action Jade Facial Roller, have both a smooth jade stone and a studded one. You use the smooth side the same way you would any other jade roller, but the texture of the studded stone has even more benefits for your skin. The bumps gently exfoliate while increasing circulation, toning your facial muscles and tightening your skin.
How do you clean a jade facial roller?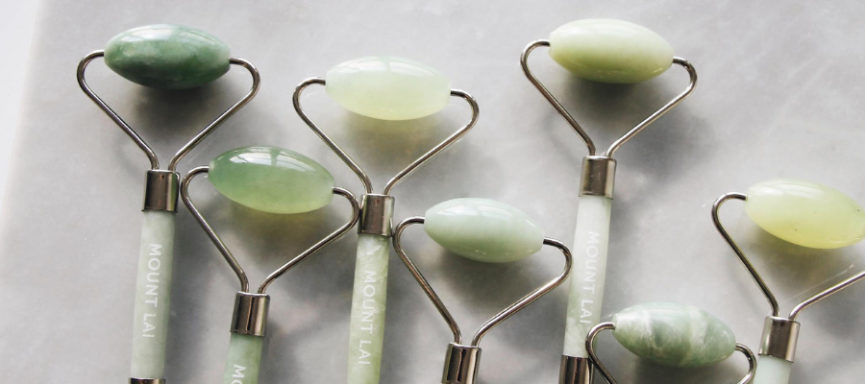 Since every jade facial roller is different, I recommend always checking and following the cleaning and care instructions that came with your specific roller. Still, there are a few general rules that apply for all jade rollers and a couple of tricks that are handy to know, regardless of which one(s) you own.
The first step to keeping your jade roller in perfect condition is only using it on clean skin – so make sure you wash your face before rolling. Just think about it. If you try rolling dirty skin, you're basically pushing old makeup, sweat, bacteria and dust into your pores – which is the last thing you want.
Depending on which roller you have, there are two general ways to clean them after use. If you have a jade roller with removable stones (like the , just pop them out and wash the stones gently with soapy water. If your roller is all one piece (with no removable stones), carefully wash the entire thing. Alternately, some experts recommend using a mix of ammonia and dish soap to clean the stones.
Another option: rose quartz facial rollers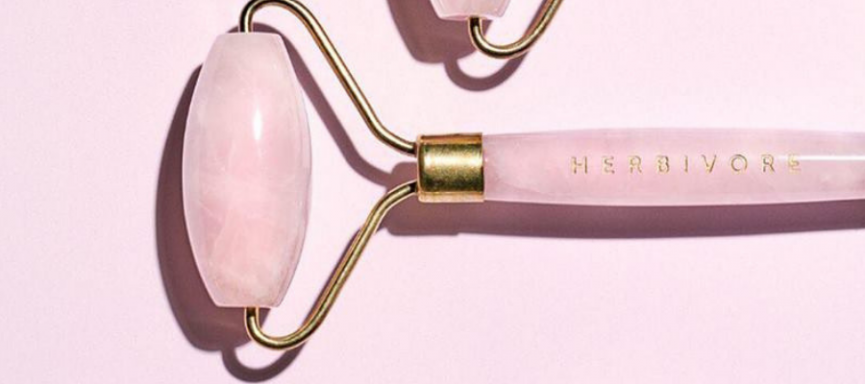 Of course, jade rollers aren't the only facial massagers on the market. If you don't already own a rose quartz facial roller, chances are you've heard of them or seen one online. These rollers are very similar to their jade counterparts, and they're often made by the same brands.
However, there are a few key differences that separate rose quartz rollers from jade rollers. The first and most obvious difference is that they're made of two separate materials. Instead of jade stones, rose quartz rollers make use of polished rose quartz (which give the rollers their pale pink colour).
These crystals have many of the same cooling properties as jade, so you can also use rose quartz rollers to decrease puffiness and stimulate blood flow throughout the face. Additional benefits of rose quartz include the ability to brighten your face and give you more youthful-looking skin. The Ancient Egyptians believed rose quartz had anti-aging properties, and that's good enough for me!
Another thing you'll notice here is a slight price difference. Rose quartz facial rollers tend to be a bit pricier than the jade ones, simply because the crystals are slightly more valuable – which really just makes using one of these feel all the more luxurious. The Herbivore Rose Quartz Facial Roller, for instance, sells for $50 at Sephora Canada, and prices tend to increase from there.
Other massaging face rollers in Canada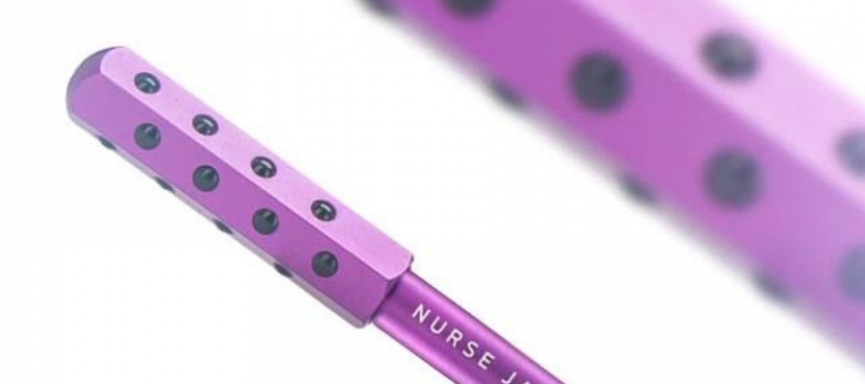 Rose quartz and jade are just the beginning, though. There are countless other facial rollers and massagers out there, including some without any natural stones at all. To help you figure out exactly which type and model is right for you, we decided to mention a few of the most popular anti-aging tools and compare them based on reported effects, price, availability and overall wow factor.
If you want to stick with jade or rose quartz (but don't want to invest in a roller), Mount Lai makes a couple of products that might do the trick. These Gua Sha Facial Lifting Tools are available online at Sephora Canada either individually or part of a set that also includes a matching facial roller. To use these tools, wash or prep your face like you would for a facial roller massage and then scrape either your jade or rose quartz stone in an upward motion across your face.
Here's one you might have seen on social media. The Nurse Jamie Uplift Massaging Beauty Roller is sold online at Sephora Canada (for a whopping $86), and it's nothing like any beauty tool I've owned before. This roller has a unique hexagonal design that holds 24 different massaging stones. When you roll them across your face, these stones work to energize and uplift your skin – much like a facial massage you'd receive at a spa. Some users have even claimed it's motivated them to delay getting botox for a while, so it's worth trying for yourself.