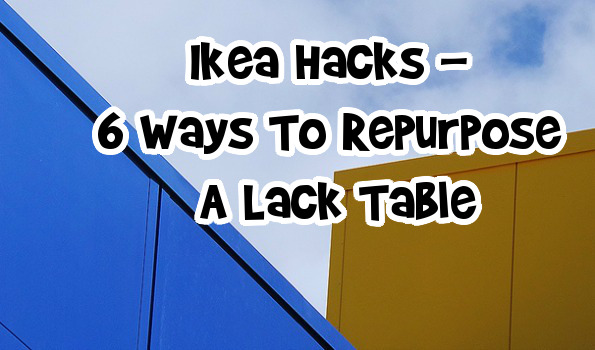 Ikea is well known for having affordable furniture and storage solutions. I love walking through their showrooms and seeing how the designers having taken a cramped apartment and folded it away like an origami swan. While Ikea has many great home solutions on the cheap, sometimes you want your furniture pieces to look and function a little differently. If you are even a little handy, you can use IKEA furniture to create some fabulous pieces for your home.
I am so excited to show you some of the amazing uses of the infamous Lack Side Table. The Lack Side table retails for around $13 and sometimes goes on sale for even less. This basic side table comes in a whole host of colours from brown black, to white, birch, green, red and more. The super low price makes it a perfect piece of furniture to experiment with for a larger DIY project. With a little time, you can transform that $13 table into a whole host of amazing things for your home. Check out a few of the ideas below.
Upholstered Ottoman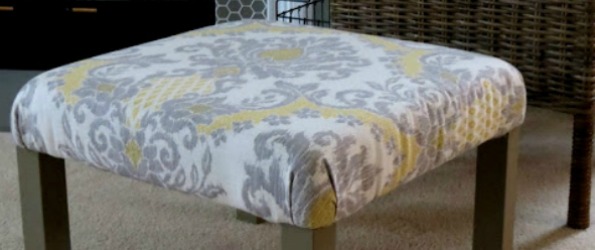 Check out the fantastic upholstered ottoman created at Infarrantly Creative. Most small ottomans start at around $70 and only go up in price from there. Give your living room a pop of colour for much less with this fun project. Ikea has a whole host of fabric you can choose from at inexpensive prices right in the store. This project only calls for a yard and a half of fabric among a few other supplies such as foam for the cushion. I recommend finding a fun pattern while you are already at Ikea or shopping the remnants section at the fabric store to find a small piece of fabric on the cheap.
Reclaimed Wood Coffee Table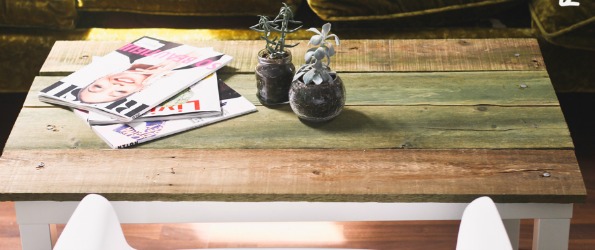 This chic little coffee table made of reclaimed wood and two Lack tables will surely have your friends buzzing. Check out the great tutorial from Treasures and Travels for the full details of this amazing table. This great feature even has full video instructions included. I love the look of the wood on top of the table. No one will guess there is a Lack table hiding under there. A reclaimed wood table will cost you $200 and up for a basic coffee table.
Lego Table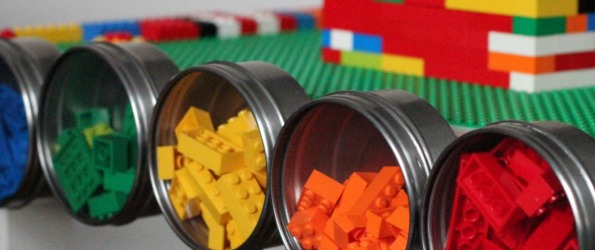 Over at Kojo Designs they have Lego storage figured out. A Lego table will easily run you $100+ on sale. Pick up a Lack table instead and you will have a place for those bricks. Adhere several Lego plates to the table using epoxy, gorilla glue or some other type of strong glue that works with plastic. Once dry the basic part of the table is now finished. I love how Kojo Designs attached a magnetic strip to the side. Then they attached various larger storage containers to the end of the table. Maybe that will mean one less Lego my foot finds as I try to walk across the living room floor.
Cat Tree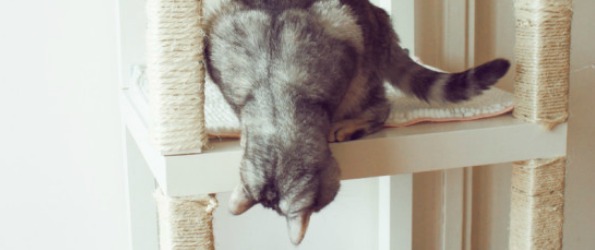 Kitty lovers, I am talking to you! Check out this amazing Cat Tree at Ikea Hackers, one of the ultimate Ikea hack resources. For this project, you need four Ikea Lack tables, some metal brackets, some twine for kitty to scratch and a bath mat or two. This full size cat tree has two shelves, but if you only have one kitty you could consider building it a little smaller with one less shelf. If you have priced out a kitty condo anytime in the last few years, you know they easily start at $80 for a tiny version. Larger cat trees range to around $200. In addition, they are a huge carpeted eyesore in your living room. This amazing Lack hack will blend in to your living space easier, making life for both you and your kitty a bit brighter.
Mod Planter Table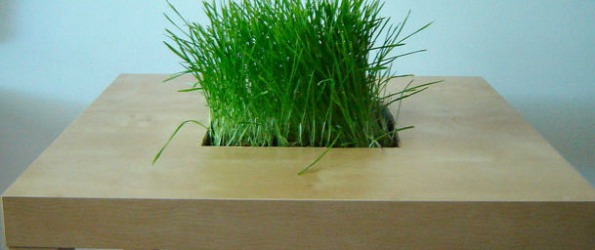 This crazy easy Instructable teaches you how to install a planter into the centre of your Lack table. Plant a herb garden or your favourite flowers right in the center for a mod looking piece. The creator of this hack quickly discovered the centre of the table can be filled with all sorts of decorative fun. A few ideas they used to fill this table include shells, a small bubbling water fountain, pebbles with candles and more. I love all the different ways this hacker changed one inexpensive table to create multiple different looks throughout the year.
Brass Corners Side Table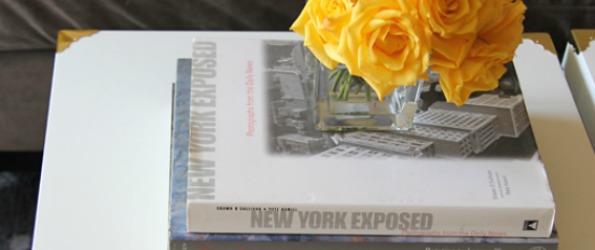 You can make your Lack table look like a much more expensive piece of furniture than it is with this hack from Our Chocolate Shavings. Pick up some brass corners at any hardware store for roughly $5-$8. Glue or nail the corners on to the edges of the table to give your table a chic look for very little time or effort.
Bargainmoosers, what would you create with a Lack table?