Quick question. If I ask you to picture a pair of rain boots, what's the first brand that comes to mind? For me and probably many other Canadians, it's Hunter. The label makes some of the most recognizable waterproof (and generally weatherproof) boots out there, and they come in just about every colour of the rainbow.
Hunter Boots is probably best known for their iconic Original Boot, but the company is about much more than just rainwear. They also sell backpacks, jackets, umbrellas and their logo slides for men, women and kids. Many of their products are handcrafted, and regular-price boots often start at $70 for kids' sizes and around $130 for adults. The quality is absolutely worth those price tags, but it never hurts to take advantage of a deal.
That's why we put together this sale calendar. While Hunter rarely runs specific sales, there are certain times of year when you're more likely to find deals than others. Here, you'll find a complete list of them, as well as some of our tips for saving money wherever you choose to shop on their website.
Of course, there are plenty of other places where you can find Hunter products that hold sales more regularly. Their boots (and sometimes other items) are also available through Hudson's Bay, Chapters Indigo and other Canadian retailers. So if you can't find your size on the Hunter site, I'd check there!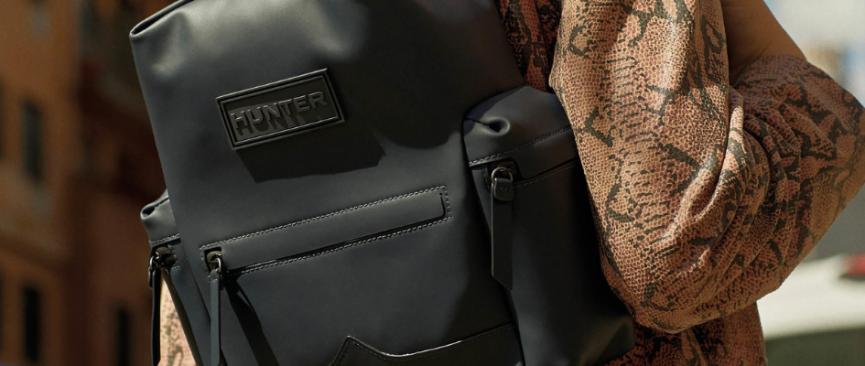 How to save money on Hunter Boots in Canada
While actually sales events are rare at Hunter, there are plenty of other ways that you can scrimp and save. Whether you're hoping to score a couple pennies off your order or free home delivery, here's everything you should probably know before you head out to buy one of their fanny packs or a pair of insoles.
1. Check the Hunter Boots sale section
Yeah, I know this goes without saying, but you HAVE to check out their clearance items. Hunter Boots Canada always has a pretty full sale section, no matter what time of year it is. You can usually find boots, socks and accessories for up to 50% off, so it's worth a look whenever you happen to be on their website.

2. Take advantage of their student discount
Students, this one's for you. If you already have or sign up for a Student Beans account, you automatically qualify for the Hunter Boots Student Discount. You'll receive 20% off when you shop online at Hunter Boots Canada or in-person at the Toronto Yorkdale Mall Flagship Store.

3. Remember that all orders ship FREE
One nice little bonus is that all orders ship absolutely FREE from Hunter Boots Canada. Sometimes, they even offer free next-day shipping and returns, so look for those promotions whenever they come up! That's one perk to shopping directly from Hunter as opposed to buying their shoes or accessories from other stores,

4. Sign up for the Hunter Boots newsletter
I know this is an easy way to make sure your inbox is FULL with offers from different websites, but this is one retailer newsletter that's really worth the signup. When you register for the Hunter Boots email list, they'll send you a discount code for 15% off! So I'd definitely do that before placing your first order.

5. Try to find a Hunter Boots promo code
Okay, these are incredibly rare, but if a Hunter Boots promo code does show up, you'll be the first to know! Bookmark this page and check back whenever you need a new pair of boots (or sandals or a jacket). We'll let you know here, elsewhere on our blog or on our Facebook page if one pops up.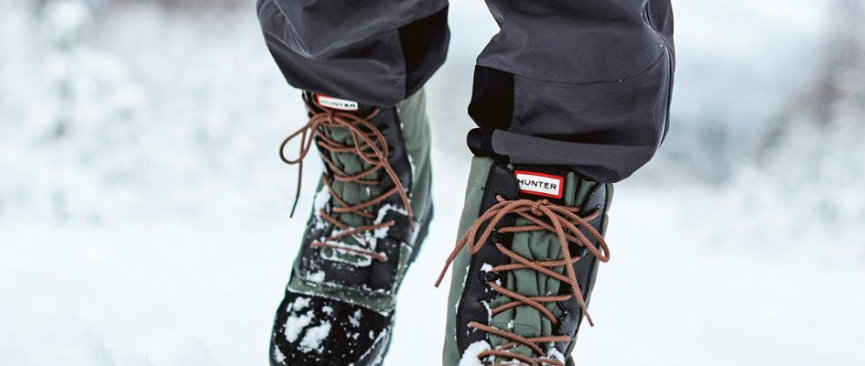 When is the next Hunter Boots sale?
I've said it before, and I'll cut to the chase once again: Hunter Boots sales are rare. However, there are certain times of year when you can score a better deal than usual, so we put together a master list right here. Occasionally, you'll see them host a flash sale (like the impressive 48% off deal they once ran for 48 hours), but otherwise, these are your chances to get the best possible discounts on Hunter products.
The Hunter Boots Mid-Season Sale

Did somebody say 40% off Hunter Boots? Because that's what you'll usually find during their Mid-Season Sale! These events come around every few months and often include some of their most popular styles for up to 40% off. This is when Hunter clears out past-season colours and gear to make way for the new, and you can expect these deals to launch every November. Other dates, however, are less predictable.
The Hunter Boots Summer Sale
This one is also sometimes called the Spring Sale, so bear with me, because I know that can be a little confusing. The Summer Sale typically happens before summer truly begins (hence the spring moniker). In the past, we've seen select boots and other shoes and accessories for up to 30% off, so I wouldn't miss it.
The Hunter Boots Black Friday Sale
It's not really a secret that Hunter Boots rarely holds major sales – but they make an exception for Black Friday. In 2017, they gave us an extra 20% off select sale items on the big day itself. And while they usually don't announce their Black Friday deals in advance, I'm crossing my fingers that they'll either bring back this deal or treat us to something even better. So stay tuned to find out more!

The Hunter Boots Boxing Day Sale
Didn't get the Hunter Boots you wanted for Christmas? You might still be able to score some on sale this Boxing Day! The last Hunter Boots Boxing Day Sale (also sometimes known as their Winter Sale) saw select boots and accessories for half-price, so you could grab whatever was on your wish list.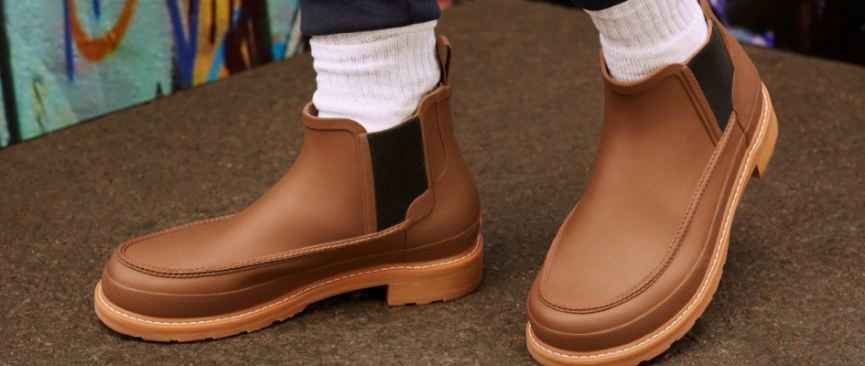 The trick for scoring FREE Hunter boot socks
Every once in a while, Hunter Boots gives away free gifts with purchase. One of their most famous deals like this involves FREE boot socks – which you can usually get when you buy almost any pair of boots. It's also called the Hunter Complimentary Sock Promotion, but that's quite the mouthful.
This event usually pops up in March or April – you know, rain boot season. I've occasionally also seen it in early December, so it's always worth checking the Hunter Boots website to see if you can score your own free pair. Honestly, if you can, I'd wait to buy new boots until this deal is back, especially if the pair you want is still full-price. I mean, most boot socks start at $35, and the prices just go up from there. We'll let you know if and when it's back, but in the meantime, socks are available online.
---
Do you have any tips for saving money at Hunter or favourite times of year to shop? Let us know your advice below. And if you score any incredible deals, let us know what you got – and how – in the comments!
Sign up for our newsletter
Never miss a deal from Bargainmoose with our daily newsletter