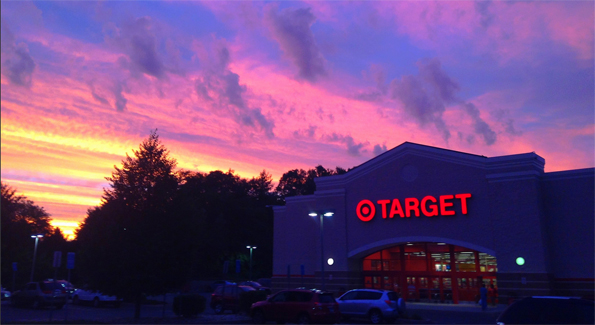 Recently, there have been several companies sadly announcing they are leaving the Canadian market. A few that come to mind include Smart Set, Mexx, Sony Canada's retail locations and one of the largest retail closures Canada has seen in a while, Target Canada. While this is a sad state of affairs, the up-side for bargain hunters is the liquidation sales that follow. You can save some big bucks at liquidation sales if you shop smart. Here are some tips to think about before you head to the sale.
Shop With Your Brain, Not Your Emotions
I have been a loyal Target cheerleader long before Target crossed across the Canadian border. When I recently heard about Target's closing in Canada, I headed over there that day. The reality is while I managed to score a few deals in the clearance sections and on some toys that were liquidated after the holiday, I picked up a lot more than I needed. The actual liquidation sales have not even fully started. I am in trouble if I shop with my emotions. My cart was soon full of things I did not need to buy that day including:
My favourite Archer Farms brand coffee and trail mix
A large supply of Annie's Mac and Cheese that I cannot easily find on shelves anywhere else
Method brand cleaner that I know I can buy elsewhere but would normally buy at Target
3 pairs of Circo jeggings for my daughter
3 boxes of Up and Up brand dryer sheets that I love the smell of but go through only one box of dryer sheets annually.
The reality is that I was shopping with my emotions at a retailer I really liked. I was upset that the products I liked would not be easily available anymore. "I will never be able to get this trail mix again," I told myself, when I could easily mix the same mixture from items I pick up at other stores. I said, "I love these dryer sheets," when honestly, who is really so dedicated to dryer sheets that they could not survive with another brand? Do not get me started on the Method Cleaner products…  They are on sale and were a decent price, ok?
Know Who Is Doing the Liquidating
It is important as you step foot into a company's sale that you try to figure out if the company is liquidating their stock or a liquidation company is taking care of the sale. I find this can make a big difference in how closely you have to watch your price tags.
My experience is that a liquidation company will purposely make prices confusing sometimes, so you spend more. The signage may not be clear once those aisles are picked to bare bones. The difference I find is the liquidating company often purposely will not have clear signage or prices on every item, in hopes that they can steer you to the higher price and make a little more cash. Often the employees at in store sales hosted by a liquidation company are temporary workers who do not know the product they are selling very well.
In my experience, when a company is doing their own closing sale, they often will force prices through much more quickly if you tell them a price was incorrect or lower. That does not mean to take a break from watching the price tags when it is a company handling its own closing sale. I find it is important to know who you are speaking to. If the person in front of you is about to lose their job, maybe you could cut them a little slack in how you approach them with questions about various products.
Price Match
The liquidation companies will often start discounts much lower than the prices that a retail company would usually offer. Sometimes the discounts only start at 10% or 20% off and increase as the sale continues. The liquidation company is trying to make every possible penny and sometimes those "deals" cost more than the friendly retailer down the street or online.
Shop Early & Shop Late
All jokes aside about the ridiculous amount of Annie's Bunny Mac and Cheese I bought my daughter recently at Target - if there are items at a retailer you like that is going out of business, it is the time to stock up. Some items are just darn hard to find again, especially I find if it is clothing. Now is the time to stock up on those items you would have paid full price for anyways. If there is a particular item you want, I would go early in the sale. Liquidation sales typically last 8 to 12 weeks and lots of items will be snapped up quickly.
It is worth heading back to a sale at least one more time as the sale is winding down. Often later in the sale, items start receiving bigger discounts as the company is trying to liquidate. While items are heavily picked over, if you are diligent you can grab some smart finds later in the sale.
Check Warranties Carefully
This applies even more specifically to large items or electronics. Often the consumer warranties that are included with many products are invalid at a liquidation sale. Though the manufacture may still cover general malfunction, any damage done to an item at the sale is often considered sold "as is." It can be tricky if a manufacture is insisting you return to store and I can guarantee the liquidation company will not be interested in helping you. Check over items carefully before you buy.
Haggle
Haggling sometimes works and sometimes does not. It is worth a try however as the liquidator just wants to make some money. I have successfully haggled at a liquidation sale when I noticed an item is dented or the packaging was no longer in pristine condition. I found this worked best if you are buying a high priced item or have many other items you are purchasing at the same time. It may take a call to a manager, but if you are patient, haggling may just work.  It is also worth speaking to a manager about a bigger discount if you are buying an item in bulk. "I will buy the entire case of item X," tends to get their attention a little more, especially if it is a bigger item and you may just get your price.
Bargainmoosers, what is your favourite tip for scoring bargains at liquidation sales?
(Image credit: Mike)