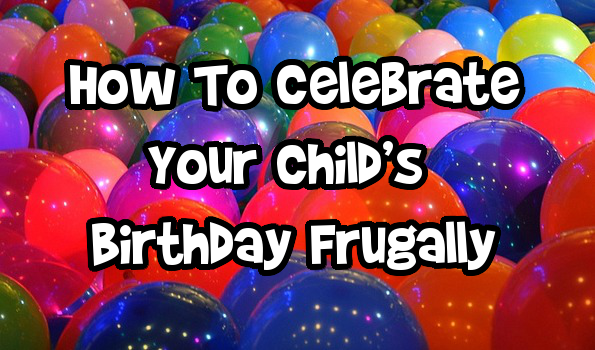 Birthday celebrations for children are quickly becoming more and more expensive. Custom cakes, themed loot bags, entertainment, catered food, decorations; the list of "necessary" items is long. According to Yahoo Canada, on loot bags alone some Canadian parents are shelling out $15 to $20 per kid. According Slate magazine, seven out of ten parents are spending over $300 on their child's birthday party in 2013. If you were to spend $300 per year from your child's first birthday until your child's 17th birthday, you will spend $5,100 over the course of their childhood. Add on if you have multiple kids, those expenses can add up even more quickly.
Consider The Location
If you choose to throw a party for your child, pricey packages at entertainment venues such as movie theatres, museums, trampoline parks and zoos are lots of fun, but they are costing parents big money. By carefully considering your location, you set the budget for your celebrations.
Low-cost options include your own home and parks if the weather is nice. Look for other alternative locations in your community that you may not have thought of. In my community, the city has a community chalet that is available for rent at a very low price. My young daughter is a member of a local playgroup in a church that rents space to members and has a bounce house they rent to members for a very low cost. The local YMCA in my community also rents out space to members for a lower rate. Check out some of the places you frequent. You may find you can have a space for very little money or even free if you already have a membership.
We went blueberry picking for one friend's birthday. Everyone had an amazing time picking (and eating) their weight in blueberries, plus not many party snacks were necessary. We sat on a few picnic blankets and had homemade cupcakes in the grass after the berry picking. Check out this article from Parents.com for more creative location ideas.
Have a location, but not sure how to entertain the kids? Consider party games or even a simple craft activity before you book an entertainer. Check out some of the classic party games ideas on this website created by the University of Minnesota.
Who To Invite To Your Celebration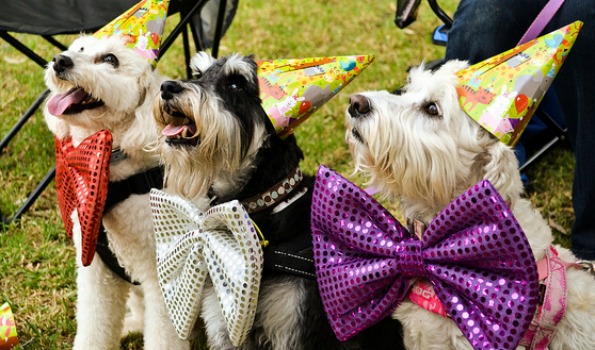 Consider your child more carefully when you decide how often to have a party. If your child is not a social butterfly, a small gathering of just a few close friends might be a better option. A day with only your child's close friends can be even more fun. When I was a kid, I only had a bigger birthday party roughly every three years. A bigger party for me was a party in my home with several friends and my cousin.
One option would be to alternate one year with a friend birthday party and the next year with a party with family only. This can help to both reduce costs and to bring your family closer together with traditions. On the alternate years that you have a family only celebration, take the time to truly celebrate and make some memories as a family.
Birthday Traditions
Birthdays do not have to be all about the party. Little gestures can add up to big memories for both you and your kid. For my kid, we put birthday candles in at least one food item from every meal throughout the day. She picks her favourite dinner, and I cook it for her. We also currently let her pick out a helium balloon.
Here are some other ideas you could try that are almost free:
Make pancakes with sprinkles and candles.
Tape balloons to the door so they pop out when your child wakes up.
Sing "Happy Birthday" once for every year of your child's age throughout the day.
Create a birthday banner, either a new paper version or a special banner you use every year.
Play a family game or watch a movie that is the birthday kid's choice.
A friend of mine throws a whipped cream pie at the birthday person. They have this tradition for all family birthdays, including adults.
Over at Calgary's Child, there is a list of eight birthday traditions to start. Half of the ideas listed would cost you absolutely no money.
Make Your Own Cake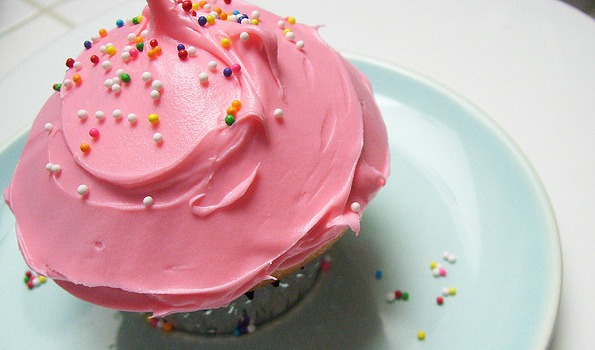 Whether you choose a boxed cake or a cake from scratch, baking your own cake or birthday treat can save you a chunk of change. Birthday cakes start at around $40 and can easily go up to $100 if you are feeding a larger group.
For cupcakes that look more professional, try one of my favourite tricks detailed at A Baker's House. Add icing to a plastic sandwich bag. Snip a very small corner off the bag, keeping the hole small. Use the bag to pipe a swirl on your cupcakes or even a full cake. Add a few sprinkles and any mistakes you did make virtually disappear.
This year my daughter wanted a butterfly themed birthday party. I was lucky enough to have a butterfly pan. If you do not have a shaped pan, I know my local Bulk Barn rents specialty pans for a very low rate. I had images of this perfectly piped cake, but I ended up letting my daughter have a blast with the sprinkles. She loved her cake, and so did her guests seeing how proud she was of the crazy decorations.
Check out the previous article written by Clare, 4 Frugal Dos and DO Nots for your Child's Birthday Party. She has some additional ideas to keep your child's birthday fun while being frugal.
Bargainmoosers, how do you celebrate birthdays without busting your budget?