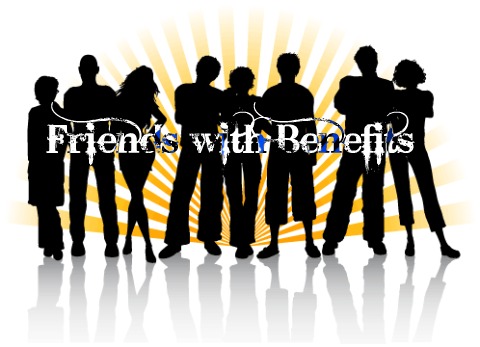 Sounds dirty! :-D Well don't worry, it isn't. This week's advice column from your's truly is about getting the most out of your friends, and your friends getting the most out of you... in a clean way.
A lot of jobs come with perks these days, especially if you work in retail. Known as the employee discount, this discount is generally better than anything a customer can score on a regular basis. As I overheard a bus passanger saying the other day:
Sometimes I want to work for a company just for the employee discount, but I can only work so many jobs...
Meet your friends. Between you and them, you cover a lot of companies. Employee discounts don't extend to friends that is why you do all the shopping for them, and pay for it too. They then refund you, and vice versa... they will do all the shopping for you, and you refund them. It takes only a few neat steps.
Person wanting goods creates a shopping list, complete with amount and/or size. Can pre-pay or post pay, it is arranged with buyer.
Person with employee discount does the buying of items requested.
Good deals have been bought.
I personally would love to work at Lush, Pandora, Victorias Secrets, Bench, and Lululemon just to get employee discounts! Now if I had a friend working at each store, wow would I be happy!
Also, some jobs don't come with employee discounts, but employee freebies. My friend Robert works at a grocery store. After all the holidays are said and done with, the staff get a free-for-all on the left over holiday candy. He just gave me a whole load of chocolate! :-)
Now why do I mention this: employee discounts can range from 20 - 80% off depending on where you work. That can be huge savings!! Though you may work somewhere and satisfy your needs, others have needs, wants, and desires too. Employee discounts at places like HMV, The Body Shop, Roots, or wherever else you or your friends might work are great to cross over as you will save everyone money.
If you are in a job that gives you benefits, don't be selfish... be a friend with benefits! :-) Your friends will thank you, and one day they may be able to return the favour.