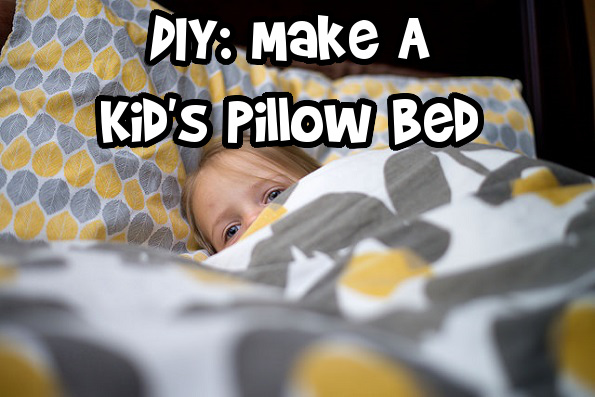 I have hardwood floors in my house, and they are not super comfortable. My daughter loves to sprawl across the living room with her collection of library books. Anna showed me a great project inspired from the UK Company Bed In a Bag. This is perfect for my daughter's reading nook! If you can sew a straight line, you need to check out this pillow bed from Pink When. Below I am going to break down how you can make this project for as low as $32!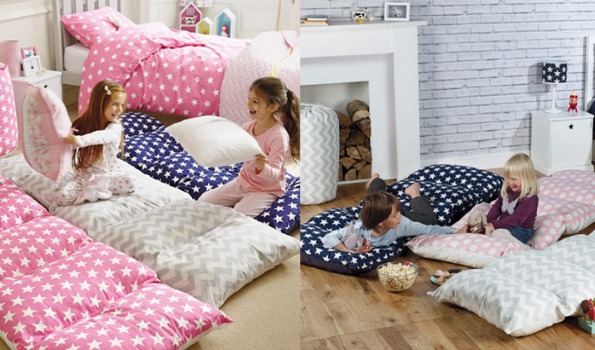 To make this project, here is what you need:
Four to five pillows
Four to five pillow cases
A sewing machine with thread
Optional Velcro
Sew the pillowcases together along the longest edge, and then stuff the pillows into the cases. Voila, you have a comfortable new cushion. You could then either close the pillowcases with Velcro for easy washing or sew the pillowcases shut. Pillows are available in three sizes. Make sure you match the size of your pillows with the size of your pillowcases correctly. Most pillowcases designed for children are "standard size."
Pillow Sizes
Standard: 20 in × 26 in (51 cm × 66 cm)
Queen: 20 in × 30 in (51 cm × 76 cm)
King: 20 in × 36 in (51 cm × 91 cm)
Finding cheap pillows and pillowcases is the hardest part of this project. Luckily for you Bargainmoosers, I have done some of the hard work for you.
Pillows:
Pillowcases With Kid Friendly Prints:
Using the lowest prices above, you could buy four cushions for $12 and 4 pillowcases for $20. That puts the grand total of this quick project at only $32!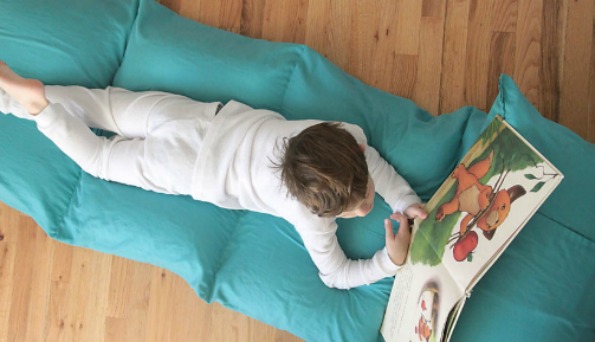 If you are handy at sewing, you may want to try this alternative method from It's Always Autumn. This version teaches you to build the same project with pillows and two inexpensive flat sheets. You might consider looking atGiant Tiger for pillowcases or sheets though you will get a better deal if you buy at the store. You could also pick up some fabric at IKEA Canada, who sells fabric for as low as $1.99 a meter.
You might think you could just head out to the store to purchase a similar piece of furniture for your kid. I found a similar flip chair at Walmart Canada for $55. This flip chair from Sears.ca retails for $79.99 and is essentially the same project. I had friends who used these cheap foam beds at university as furniture in their dorm rooms. Our nickname for them is not safe for little ears!
This project would fold down well for a sleepover at grandma's house. I can also see throwing this cushion in the grass for a comfortable outside nook to lounge in. You could also pile up the pillows and sit on it like a chair for video game time!
Bargainmoosers, what would you use this fantastic pillow bed for?
(Image Credit: Donnie Ray Jones)