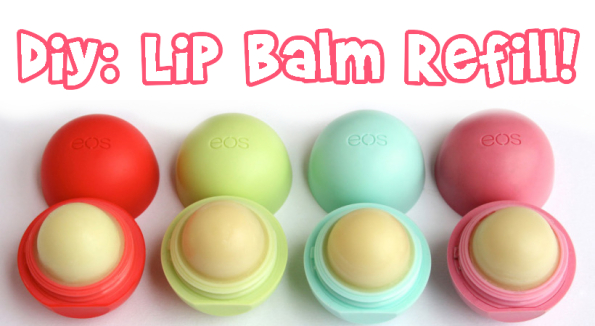 Okay, who is in love with the EOS lip balm like I am? But that stuff can get so expensive, right? I thought to myself that there must be a way to make your own refills and save some money - and guess what? There is totally a way to refill your lip balm containers and it is incredibly cheap. Of course you are going to need an existing EOS Lip Balm that is nearing the end of its life span to participate in this do it yourself activity. So round some up and let's get started.
This lip balm refill will only take about 5 minutes to make, and there are so many ways to make it unique or spruce it up. You don't particularly need an EOS type lip balm container to make a refill. You can use any lip balm container, or even if you get your own small containers from the dollar store and give these as Christmas gifts. You can even customize the container by putting stickers on it, how adorable is that? You can put their initials or even Holiday stickers.
So here is what you're going to need:
bee's wax
coconut oil
old lipsticks
vitamin e
peppermint oil (or any essential oil to make whatever scent you desire)
old lip balm containers or small pods from the craft store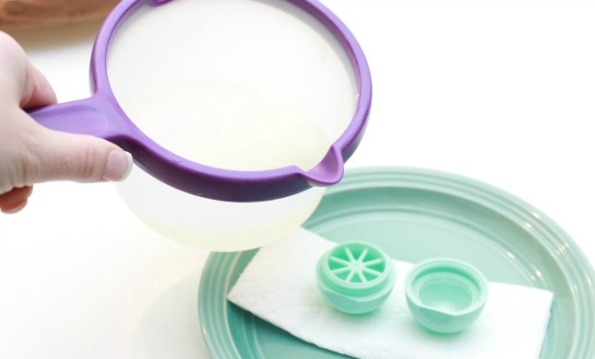 You are going to want to submerge your containers in boiling water to sterilize them and remove any germs. That will also make removing the remaining chapstick a lot easier as well. Once your containers or pods are completely clean, you can move onto the next step. If you are using leftover EOS containers, you are going to want to pop up the little lip balm holder from the middle of the container and twist it onto the lid. Once you have your mixture you are going to pour it directly into that half and once it is ready you will put the bottom back on and twist the lid off to reveal your lip balm.
Grab a microwave safe bowl and drop in 2 tablespoons of Beeswax (pellet or grated), 4 tablespoons of coconut oil and 1/2 teaspoon of vitamin e oil. Then to customize your lip  balm, add a touch of your favourite lipstick colour for some tint. I would slice a few centimetres off the tip of your favourite lipstick. Once the mixture is melted you can add about 10 drops of Peppermint Essential Oils (or whichever oil you choose) and stir it all together. Then you can pour your home made lip balm mixture into your EOS containers or brand new pods you bought. You will want to fill it up to the edge trying not to let it over flow, but if it does you can just clean it off later.
Then you are going to screw the bottom on, but don't tip the container over! Place the lip balm makings in the fridge to cool for 2-3 hours and then take the containers out of the fridge. Voila! Your new home-made lip balm is yours for the taking, and all your friends will love it too.
From what I can tell, people might even like this better than the original lip balm. It will be super soft and I bet it will taste delicious. Not only that but people really seem to be on a coconut oil kick. It seems to do wonders for people and animals. If you get chapped lips in the winter then this may be your saving grace.
Moosers, have you tried making your own lip balm refills before?