Over on Instructables, I found this super-cute and budget-friendly idea for a kid's room – the DIY Doodle Pillowcase! I've seen these items for retail online at various shops around the world, but in that post, it shows you how to make one for yourself, at a low cost.
All you need is a blank pillowcase, some fabric paint, and some washable markers. Here's what it looks like: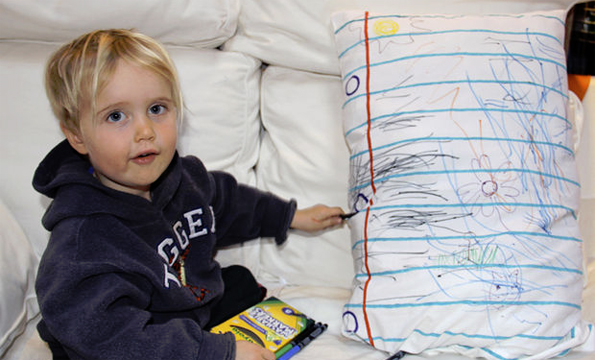 It is a cute idea, but I was personally thinking of the risk of when you hand your kid a pack of washable markers. Because they are allowed to draw on this pillowcase, wouldn't they perhaps think they've got the green light to draw on every other item in the house?