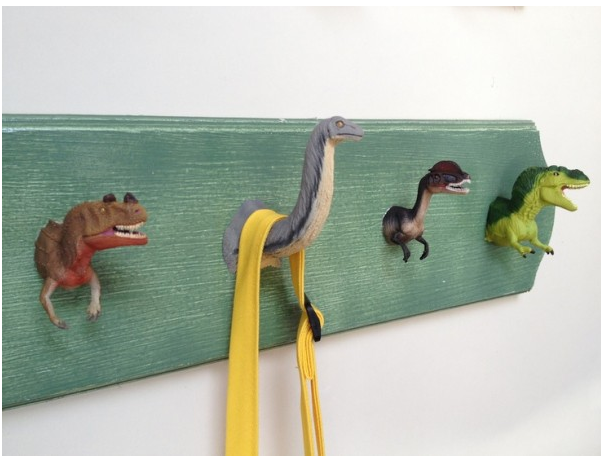 Aren't these a great DIY idea? You can make some hooks from old toy dinosaurs – a cheap and thrifty craft for you to try out.
How do you do it? Just slap a bit of colourful paint on an appropriate board, grab some old kids toys, chop 'em up, nail or glue them in place and voilá!
I'd love to see the finished results if any Moosers give this a try. Share your piccies below!
(Thanks Trusper)