Need a new pair of comfy shoes? Chances are, you can find what you're looking for at Crocs Canada – but can you get them on sale? Crocs is probably best known for their clogs that come in almost every colour of the rainbow. They might get a bad rap in the fashion world, but a lot has changed since the first Crocs came out. Now, the brand also sells some pretty stylish sandals, boots and flats.
And lucky for us, Crocs has a pretty solid sale section up and running at all times, and they also tend to hold flash sales and deals at least once a week. No matter when you shop, you'll find something marked down. But what about those massive sales like Black Friday and Boxing Day that only come around once a year? Well, that's where a little planning and this sale calendar can come in handy.
Of course, you can buy Crocs at many stores across Canada that sell footwear, like Sport Chek, DSW and SoftMoc, to name a few. However, this guide focuses on our tips and tricks for saving money when you shop directly from the Crocs Canada website. After all, they have the best selection – and they now sell Jibbitz!
Here, you'll find a complete list of every major sale we expect to see over the coming months at Crocs. You'll find details about what they're called, when they happen and the kinds of discounts we'll probably see. And when one starts, you'll probably want to stop everything and shop, because things here sell FAST.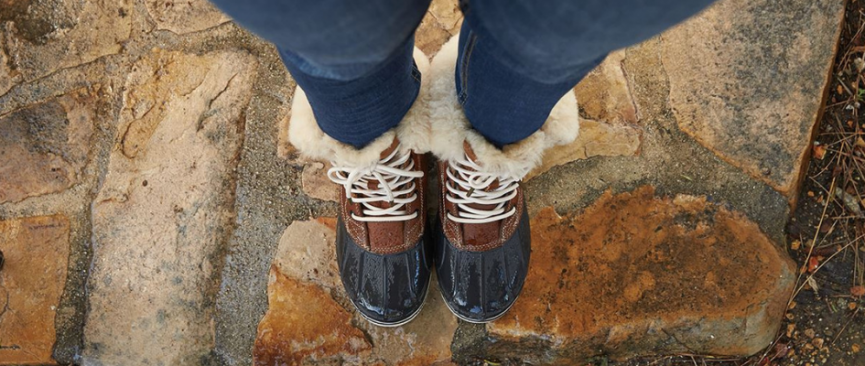 Tips for saving money at Crocs Canada
So what happens on those rare days where there isn't a sale happening at Crocs? Well, that's where tips like these can help you save a few pennies. Here are our not-so-secrets for scoring free home delivery and finding out about upcoming deals before anybody else. So what are you waiting for?
1. Check out the sale section

This goes without saying here and everywhere, but the best way to save money on shoes is to not buy them when they're full-price. The Crocs sale section is pretty well-stocked all year long, and you can often find pairs for less than $15. Shoes and charms there are up to 50% off, and it's always worth a peek.
2. Opt in to their email newsletter
I mean, we'll always post about major Crocs events and new product launches on our blog and Facebook page, but it doesn't hurt to sign up for their emails, too. Just head to their homepage banner to sign up for the mailing list, and you'll receive the scoop on upcoming sales, as well as personalized recommendations.
3. Buy more than one pair at once
Over the past few years, Crocs has changed their shipping policies, and you'll now only score free home delivery in Canada if you spend at least $54.99. That usually works out to at least one pair of regular-price shoes (and often two), at least a few sale styles or a TON of Jibbitz Charms. If you don't need that many pairs or accessories all at once, consider combining your order with a friend. That way, nobody pays delivery fees!

4. Shop for Crocs on the weekends
While we occasionally see flash deals during the week or holiday sales extended through Mondays and Tuesdays, Crocs usually breaks out their biggest deals on the weekends. If you can, wait until Friday (or a national holiday) to see if one of these events pops up. If you luck out, you could save up to 50% or 60% off your purchase! We included a little more information about these weekend deals below.
5. Invest in work shoes from Crocs

This isn't necessarily a tip for saving money when you shop at Crocs, specifically, but it might help your overall budget. Their Crocs at Work collection is full of shoes specifically for nurses, cooks, hospitality workers and other people who are on their feet all day to wear while they're on the job. These shoes should be approved by most workplaces, and they can be pretty affordable compared to some other brands.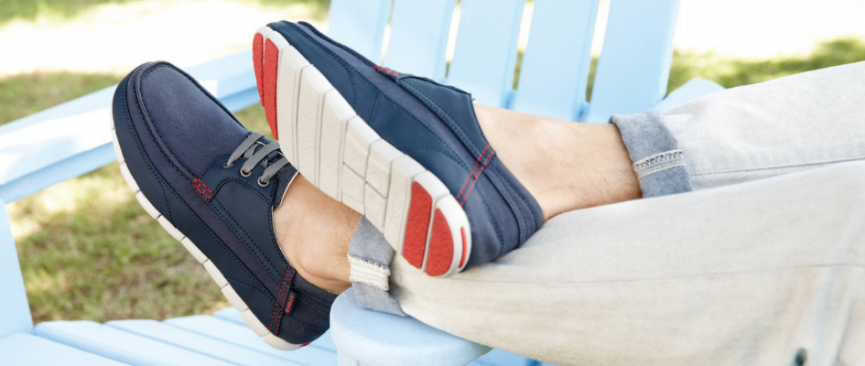 When are the best times to buy Crocs on sale?
Well, in all honesty, the answer to this question varies, depending on what kind of Crocs you're after. As is the case with most stores and brands, you'll find sandals on clearance at the end of summer and the steepest discounts on boots toward the end of winter. But as for the rest of the year ...
The Crocs Semi-Annual Clearance Event
Twice a year, Crocs holds their Semi-Annual Clearance Event. It's one of their biggest promotions of all, and it usually happens in the spring and then again in early September. Each time, the event typically lasts for a few days (over an entire weekend), and you can score shoes for 50% off or more!

The Crocs Black Friday Sale
Every Black Friday, Crocs breaks out some of their best deals of the year. In the past, we've seen almost everything in stock marked down to at least 40% off! While they usually keep the specifics about their Black Friday event under wraps until right before the big day, you can trust me when I say you don't want to miss these deals. We'll keep you updated on this year's event as soon as we hear more from Crocs.
The Crocs Boxing Day Sale
Ready for this? Crocs often runs both Pre-Boxing Day Sales and a Boxing Week Sale, so you have even more time to score a deal after the holidays! The biggest sales tend to happen on Boxing Day itself, which is when you can usually score new shoes for up to 60% off and even a few extra discounts on sale items.

Crocs End-of-Season Sales
Crocs Canada sells their sandals and boots year-round, but you can usually get them for the best prices during their End-of-Season Sales. As the name suggests, they hold one at the end of every quarter or so to clear out their seasonal stock. They're sometimes also known as the Crocs Spring Sale, Summer Sale, Fall Sale and Winter Sale, respectively, just in case you see those names instead.

Crocs Doorbuster Deals
They're some of the steepest discounts you'll find on Crocs, and they're probably one of the brand's best-kept secrets. I'm talking about the Crocs Doorbuster Deals – those sales you absolutely don't want to miss. Every once in a while, Crocs will announce a set of Doorbuster discounts on their homepage. These special prices usually last for a week or so, but even if there aren't any visible on their site, you might still be able to score a deal. Just type "doorbuster" into their search bar to see!

Crocs Weekend Sales
If there's one thing you can count on happening almost every weekend, it's a sale on Crocs. These weekend-long promotions usually run from Friday morning to Monday night, and some begin as early as Thursday and run until Tuesday night. Each Crocs Weekend Sale is a little different, but it's worth checking out their site whenever the weekend rolls around. After all, you'll never know what deals you might score.

Crocs Flash Sales
Every so often, something special comes around at Crocs. These flash sales are sometimes on for just a few hours (Mid-Day Flash Sales), a single day (24-Hour Sales) or over a couple days (48-Hour Sales). The deals are different each time, but they usually have some incredible steals you absolutely won't want to miss.

One thing that sets Crocs apart from other Canadian retailers is just how often they hold sales. If they aren't running a flash deal or a weekend-long promotion, you probably only have to wait until the next holiday to save. They tend to run a sale once every month – so make sure you take some time out from your Canada Day BBQ or Mother's Day brunch to do a little shopping. After all, prices like these are worth it!
New Year's Sale
New year, new shoes, right? Well, that's exactly what you can get if you shop during the Crocs New Year's Sale. They ushered in 2018 with 25% off sitewide, and we're expecting something similar (or even better) for the start of the next few years. After all, nothing beats a champagne hangover like a little retail therapy!
Spring Break Sale
The best thing about the Crocs Spring Break Sale is that they usually run it at least a week or two before most kids are out for spring break – which means you can buy all the water shoes, sandals and flips you need for any family vacation you might have planned. So get ready to shop in late February or early March.
Easter Sale
Of course, Easter lands on a different Sunday every year, but one thing that stays consistent? You can pretty much always expect to see a sale at Crocs. In the past, that's been a Stock Up & Save Sale, which is basically a buy more, save more deal. There's no saying whiwill pop up next Easter, but stay tuned!
Mother's Day Sale
Crocs might call this one a Mother's Day Sale, but it's really a chance to save on footwear for the entire family, because they often mark down men's and kids' shoes in addition to women's styles. We're not too sure what discount to expect next year, so stay tuned for more information close to the big day!
Victoria Day Sale
Victoria Day itself might only last for one day, but this event usually runs for the entire long weekend. In 2018, for example, we saw almost everything on sale for 30% off all May Long – including clearance items!
Father's Day Sale
Around mid-June, Crocs combines two major events (Father's Day and graduations) into one event: their now-famous Dads and Grads Sale. During this promotion, select styles for men, women and kids tend to be up to 40% off for an entire weekend. And I'd say saving money is always a good Father's Day gift.
Canada Day Sale
In past years, the Crocs Canada Day Sale has lasted for almost an entire week, so there's usually plenty of time to grab all the red or white shoes on your wish list. Shoes are often around 25% off (and yes, that includes styles in other colours, too), and I'd expect to see something similar next year.
Labour Day Weekend Sale
Now this is a deal worth the struggle of trying to connect to wifi when you're out at the cabin. Every Labour Day weekend, Crocs tends to release not one but TWO massive deals, and they can usually save you 50% (on select doorbuster deals) or somewhere around 25% off almost everything else on their site.
---
Do you have any tips for saving money at Crocs or favourite times of year to shop? Let us know your advice below. And if you score any incredible deals, let us know what you got – and how – in the comments!
Sign up for our newsletter
Never miss a deal from Bargainmoose with our daily newsletter