I'll admit right away that I'm not the most outdoorsy person. I love hiking, boating and spending weekends at the lake, but I'll take a five-star hotel room over a night in a tent any day. However, I spent most of my childhood summers on camping trips, and I grew up in a family that loved hunting, fishing and cycling.
That meant I also spent a lot of time at Cabela's. We'd stop there every time we visited the States – and then even more often once a store finally opened in our hometown. So, needless to say, I've learned a lot about how to save money, whether you're shopping at one of their physical locations or online.
I figure it's about time I pass on that knowledge, which is why I decided to put together this sale calendar. Here, you'll find information about every major sale at Cabela's, as well as ways to score free home delivery or find the best possible deals in their Bargain Cave. And don't even get me started on Wild Wednesdays ...
If you shop at Cabela's often or (like me) know somebody who does, you might want to bookmark this page and refer to it whenever you're running low on soft bait or need a new pair of sturdy rubber boots. Even if you don't love riding ATVs or spending nights at the cabin, you might be surprised by what you find here.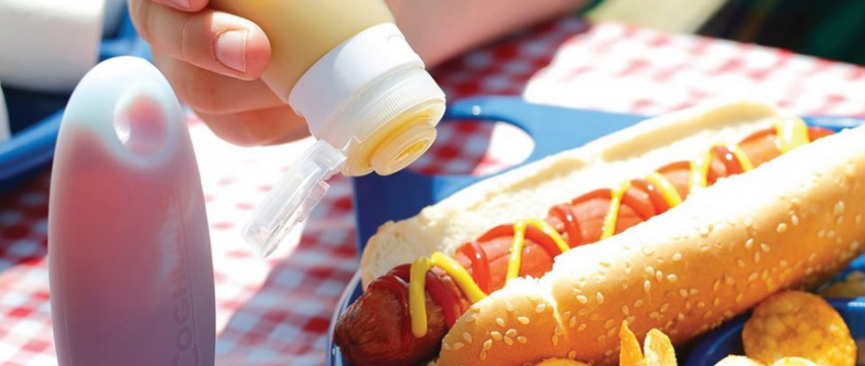 How to save money at Cabela's Canada
No matter where you shop, you'll be able to save money if you shop during sales events. But what if Black Friday or Boxing Week is months away? Well, then you have to try and find other ways to scrimp and save. To help you out at Cabela's Canada specifically, I put together a few of my tips for scoring a deal when you can.
1. Visit the Bargain Cave

Well, duh! The easiest way to save money at Cabela's or anywhere else is to shop the sale section. While it's not always possible to pick up everything you need on clearance, a trip to the Bargain Cave never hurts. Many Cabela's stores have specific areas that kind of look like caves to house all their discounted products, but it's just a tab you can click on their website. There are usually hundreds of things marked down at a time, and many of them are unsold seasonal products that Cabela's is trying to clear out.
2. Look for a FREE shipping promo code
Cabela's usually charges an arm and a leg for standard shipping. They do everything according to a pricing scale, and if you spend $25 or less, it will cost you an extra $9.95 for home delivery – and that's the cheapest option on their list. Instead, I'd shop at a store or only make an online purchase when you're spending at least $99 at once. That's almost always the threshold to qualify for FREE shipping with a promo code! If there's one live at any given time, you'll know right away, because Cabela's will put it in their web header.
3. Check out the latest Cabela's flyer
Even if you don't receive flyers in the mail anymore, you can check the latest Cabela's flyer online. Just enter your postal code to find the deals available in stores near you. If there isn't a Cabela's location in your province, you may still be able to view things on promotion at the closest store. So ... maybe a road trip?
4. Wait until Wednesday to shop
If there's one thing that can make Hump Day even better, it's a good deal – and that's usually what you'll find at Cabela's during their Wild Wednesday sale. Most weeks, you'll be able to shop a bunch of products on sale throughout the day and evening on Wednesday. You'll know right away if a Wild Wednesday is happening, because Cabela's Canada puts it front and centre on their homepage. More details are available below.
5. Join Cabela's email list
Want to hear about Cabela's promotions before anyone else? I'd recommend subscribing to our newsletter and keeping a close eye on our Facebook page, but it doesn't hurt to also sign up for Cabela's emails. When you do, you'll hear about upcoming promotions, exclusive offers, contests, product announcements and more.
6. See if you qualify for rebates
In their web footer, Cabela's lists something I absolutely love to see: a link to their Promotions & Rebates. Click on it to see any rebates for which you might qualify. Pay close attention to the dates and follow all listed instructions to claim your cash-back offers. Lately, I've spotted things from Cannon, Humminbird and Winchester, but you never know what you might find until you take a look.
7. Take advantage of the Cabela's military discount
If you're an active or retired military member or part of the active Reserves or Canadian Coast Guard, you might qualify for the Military Appreciation Discount. You may also see it called the Legendary Salute or the Armed Forces Appreciation Program, but no matter the name, here's what you need to know. You just need to bring proof of active duty or veteran status with you to Cabela's, and you'll score a 5% discount!
8. Make sure you buy the right camo
A lot of people in my life love camouflage and will wear it pretty much every day, even if they're not going out hunting. However, as I've learned, many hunters and camo aficionados have their favourite brands, patterns and colour schemes. To find out which one is best for your needs (and which design you might like best, if you just wear camo casually), check out Cabela's Camo Pattern Guide before you place an order.
9. Return anything you don't love
Like most major department (and some specialty) stores, Cabela's has a pretty extensive return policy. In most cases, you have 90 days to exchange an item that didn't work out or return it for a full refund. If you don't have your original receipt at the time of the return, you'll receive a refund or exchange worth the lowest selling price of that item over the last 60 days, plus sales taxes. Full details and exclusions are available online.
10. Have your Santa photos taken at Cabela's

Okay, this won't necessarily help you save money at Cabela's, but I have a trick up my sleeve for scoring FREE photos with Santa every single December. Cabela's will transform part of each store into Santa's Wonderland. While it's up and running, you can pose for a FREE 4x6" photo with Santa and take part in other free arts and crafts activities. Plus, you can get a little Christmas shopping done at the same time!
11. Be patient when it comes to the Cabela's Utility Wagon
By far, one of the most popular Cabela's items with families is known as the Cabela's Utility Wagon. It can fold up to fit in your trunk and then open up to hold groceries, beach toys and just about anything else you need to move. The wagon comes with an insulated cooler that holds up to 26 cans, as well as two cupholders and a space to a beach umbrella, chair or towel. However, don't buy it for full-price! It goes on sale at least a few times every year, and it's always worth it when you can shave a few dollars off the regular $129.99 tag.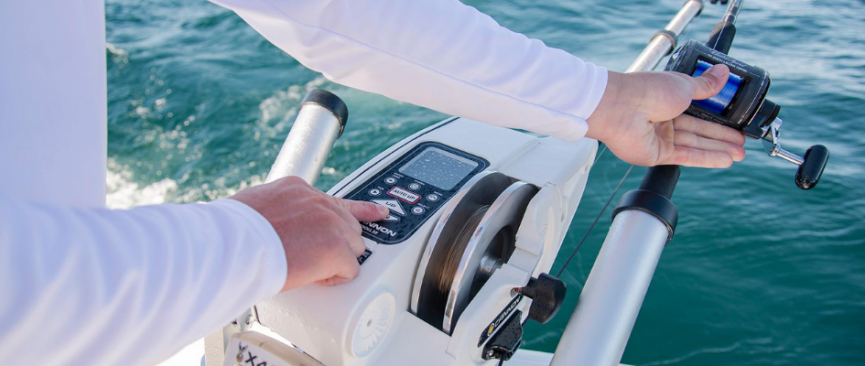 When is the next Cabela's Canada sale?
Admittedly, there is always some kind of sale happening at Cabela's – at least when you shop online. I can't remember a single time when I clicked on their homepage and didn't see a banner advertising some kind of deal or a promo code for free shipping. However, some of these promotions are better than others.
In general, you can expect to see a Cabela's sale whenever there is a long weekend or upcoming holiday. Just look at their Canada Day Sale, Thanksgiving Sale and Countdown to Christmas Sale if you need examples. If there's a holiday Monday approaching, I'd spend at least part of your Friday shopping, because those long-weekend deals are usually worth at least a peek – and a portion of your paycheque.
Wild Wednesday at Cabela's
It's not often that we see a major sale come around once every week – but that's the case with Wild Wednesday. On most Hump Days, you'll find a slew of online markdowns at Cabela's! You'll know it's back when you see a "Wild Wednesday" banner on the Cabela's homepage. So if you need a new cooler, thermos, BBQ accessory or pair of heavy-duty boots, I'd wait until Wednesday to see if what you want is marked down.
The Cabela's Customer Appreciation Sale
Every spring, Cabela's thanks all of us loyal shoppers with a Customer Appreciation Sale. In previous years, they've held this event for a few days toward the end of May, and we've seen things you need for summer adventures on sale. That usually includes tents, cots, baseball caps, fishing supplies and more. Oh, and they almost always launch a FREE shipping promo code around the same time!
The Cabela's Canada Day Sale
Everything you need to explore the True North gets marked down around Canada Day at Cabela's. In the past, their Canada Day Sale has run for the entire July long weekend. The famous Cabela's Utility Wagon is often marked down, as are mosquito repellants, fire pits, rods, reels, portable barbecues and cooler bags.
The Cabela's Thanksgiving Sale
Now here's something to be thankful for! Most Octobers, you'll be able to save a little extra at Cabela's around Canadian Thanksgiving. Their official Thanksgiving Sale tends to run for an entire week (or thereabouts) and means you can save on things like boots, GPS devices, winter parkas and more goodies. Look for it around the second week of October ... and then count down the days until the next big event in November.
The Cabela's Black Friday Sale

You better believe Cabela's runs a Black Friday Sale! If you camp, fish, hunt, geocache, hike or just like to stay bundled in warm clothes all winter, there's one November event you don't want to miss. Cabela's launches some of their best prices of the year a few days in advance of American Thanksgiving and continues this Black Friday Sale for a while. Items tend to sell fast, though, so I'd shop this one early if you can!
The Cabela's Cyber Monday Sale
Things don't end with Black Friday. Most years, you'll also be able to shop a Cyber Monday Sale at Cabela's! In the past, this is just a continuation of their Black Friday deals, but new discounts will sometimes show up over the course of the weekend. As an added bonus, they usually offer FREE shipping with no minimum!
The Cabela's Christmas Sale
In 2019, we saw not one but TWO Christmas promotions at Cabela's, and that was in addition to their Santa's Wonderland events. First, they ran a Countdown to Christmas Sale, which was perfect for online shoppers buying gifts. Closer to the big day, they ran a massive Christmas Sale with even more discounted products. So who knows? Maybe we'll see something similar again this year.
The Cabela's Boxing Week Sale
A new year calls for new gear, and that's exactly what you'll get if you shop at Cabela's toward the end of a calendar year. Their Boxing Week Sale often runs for at least an entire week (if not longer), and you can take full advantage of these deals to score dollars off winter jackets, sleeping bags, fishing supplies and more.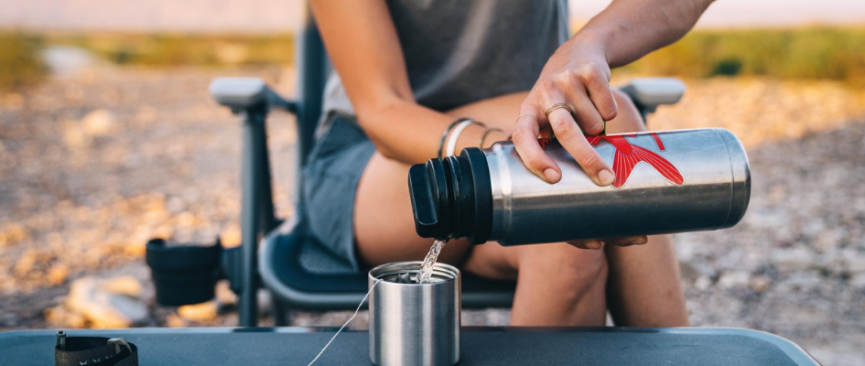 Answers to more common questions about Cabela's
Cabela's is a big store, and they sell items like guns, ammunition and powerful machinery. It's natural that you might have questions about what they offer and how you can shop their products. To get to the bottom of a few of those queries, we dug up answers to some of the most frequently asked questions about Cabela's.
Is Cabela's the same as Bass Pro Shops?

Technically, the answer is yes. A few years ago, Bass Pro Shops acquired Cabela's. The two outdoor retailers were competitors for a while, but now they're practically one and the same. You can officially purchase that famous Bass Pro Shops Embroidered Logo Mesh Cap at Cabela's. The one thing you probably want to know, though, is that Bass Pro Shops stores still specialize in fishing, while Cabela's offers more general merch.
How many Cabela's stores are there in Canada?
Unfortunately, there isn't a Cabela's on every corner. The brand has these 10 retail locations across the country, most of which are concentrated in Alberta, Ontario, British Columbia and Saskatchewan. There's also a lone Manitoba store in Winnipeg. There are six open Bass Pro Shops locations in Canada.
Where can I buy Cabela's gift cards?
Good question! If, like me, you have no idea what the outdoorsy people in your life might want for Christmas or a birthday, there's always a Cabela's gift card. You can order physical gift cards online and have them sent to you or a recipient via Canada Post. They're available in $25, $50, $100 and $250 denominations and will ship for free with no fees or expiration dates. Alternately, you can buy e-gift cards that are sent via email immediately. If you choose this virtual option, you can pick gift card amounts between $10 and $500.
Can I take my dog into Cabela's?
The rules at different stores might vary, but you should be able to take your four-legged best friend to Cabela's! Most locations welcome dogs and even let pups try on outdoor gear like vests and collars. This is perfect if you're buying things specifically for your pooch that need to fit well. Of course, service animals are always welcome in Cabela's and other businesses across Canada – so don't worry about that.
Sign up for our newsletter
Never miss a deal from Bargainmoose with our daily newsletter