Ride-on cars are many children's dream gifts. When they see their parents taking the wheel and steering them around the world outside, they naturally want to do the same. And that's where ride-on toys come in.
These electric cars for kids are a wonderful way to familiarize youngsters with driving as well as being plain fun, whether kids drive on their own or with friends. But coming from the outside, knowing which ride-on to buy can be tricky. So let's investigate in more detail and make some suggestions about this year's finest designs.

Introducing the different types of ride-on cars you can buy
Ride-on cars definitely aren't one-size-fits-all products. They come in a range of styles that are as diverse as the real-life auto industry. For instance, the most basic ride-ons are pedal-powered or not powered at all and need to be pushed. We're not too concerned about those here. Instead, this guide focuses on battery-powered electric ride-ons, which give kids a real-world driving experience.
In terms of styles, battery-powered ride-ons range from sports cars and dune buggies, to 4x4 imitations, tractors and specialist vehicles like police cars. There are brightly coloured versions aimed at younger children, as well as models themed around popular entertainment franchises like Jurassic Park or Batman. Within those styles, cars vary depending on their capacity and weight, their maximum forward and reverse speeds and whether they have safety features like remote control overrides for parents. And obviously, there are some major variations regarding price as well.
What makes a good ride-on car?
If you're hunting for the perfect ride-on, things can start to get pretty complex (and expensive if you make the wrong decision). However, there are some things to look for when selecting high-quality models for your kids to enjoy.
First, check for a wide range of features. Working lights, horns, radios and engine noises are more or less standard and should all be there. Remote controls for parents to take charge are very useful and help to make ride-ons extra safe. Then there are extras like storage compartments that may come in handy.
Next, check for the recommended load. Every car has a recommended maximum load, so don't be caught with a lightweight model that can't handle a couple of occupants. Battery-charging time also matters. Pick a car which has a relatively long battery life and a short charging time – but not too short. Some ride-ons have impressively quick charging but run out of charge rapidly, and no one wants that.
Checking the speed is a good idea as well. Some ride-ons can reach 10 mph, which not all parents will be happy to see. If you're worried about safety, pick a slightly slower model, or go for quicker ride-ons with safety features like straps and roll bars.
Value matters, too. Ride-ons range in price from $100 to over $1,000. But even cheaper versions can have impressive feature selections, so look carefully. Don't be fooled by big price tags, either. Base your choice on features and safety.
Alternatively, just opt for a Ride-On that captures your imagination. Nostalgia is a big part of the appeal of ride-ons, and Canadian auto fans can choose between a huge range of historic and classic models. So if you grew up with 1960s Ferraris or John Deere tractors, you can buy scaled-down versions and introduce your children to vehicles from the past. On the other hand, you can introduce them to modern day beasts from sports car brands. But whatever you choose, pick models with the specifications you need.
Our 10 Favourite Ride-On Cars
So now we know a bit more about what makes a world-class ride-on, what are the best ride-on cars Canada has to offer in 2018? Here are 10 of our favourite vehicles of the past year:
1. Power Wheels Jurassic World Jeep Wrangler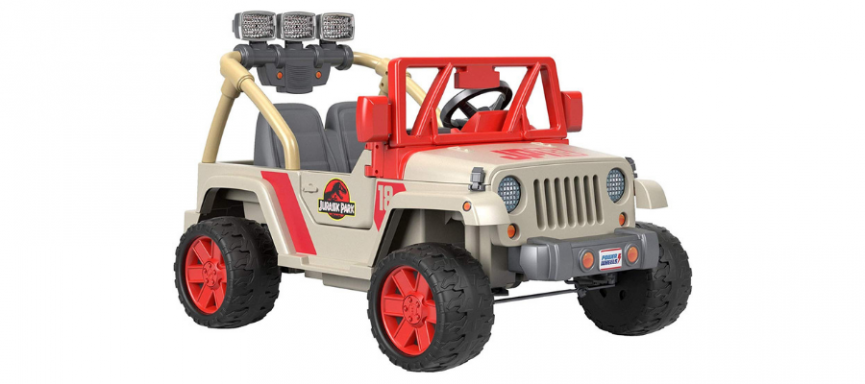 Inspired by the most recent visit to the Jurassic Park universe, this authentic Jeep Wrangler from Power Wheels maxes out at 5 mph forward and 2.5 mph in reverse, and it offers genuine character phrases from the movie.
2. Costzon Mini Cooper Ride-On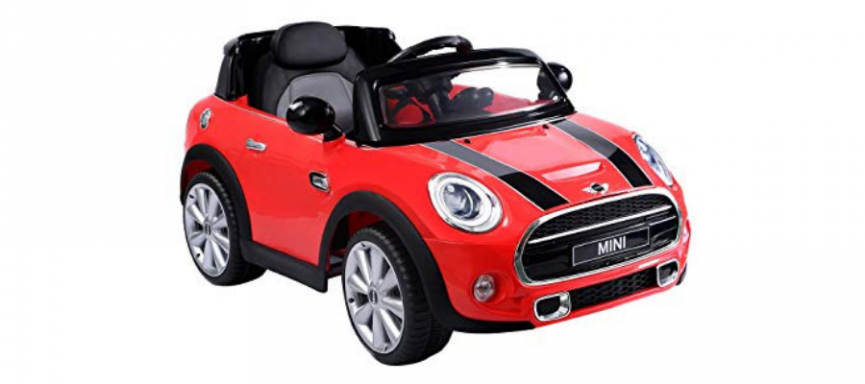 A miniaturized version of the classic hatchback Mini Cooper, this ride-on comes with a handy parental mode, giving extra control if you're worried about your child's driving skills. It's not too speedy, managing around 2.5 mph, but it definitely looks the part.
3. Fisher Price Power Wheels Dune Racer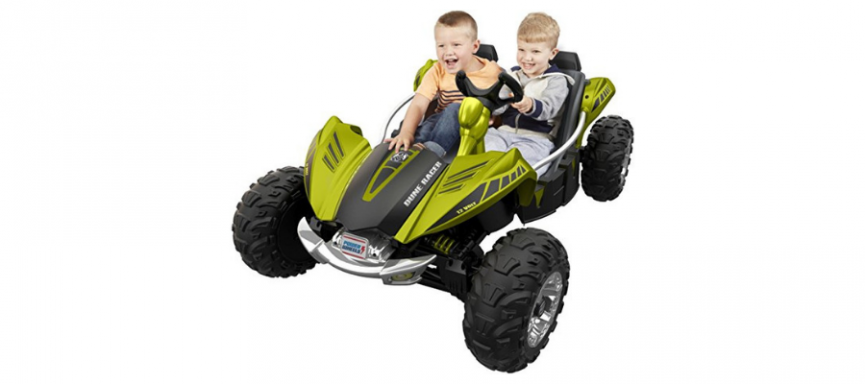 A real mean machine, this dune buggy has two seats and a rugged steel reinforced frame. Capable of 5 mph, it's surprisingly fast and is great for off-road driving with its high-grip tires. There's even a storage compartment for snacks under the hood!
4. Little Tikes Princess Cozy Truck Ride-On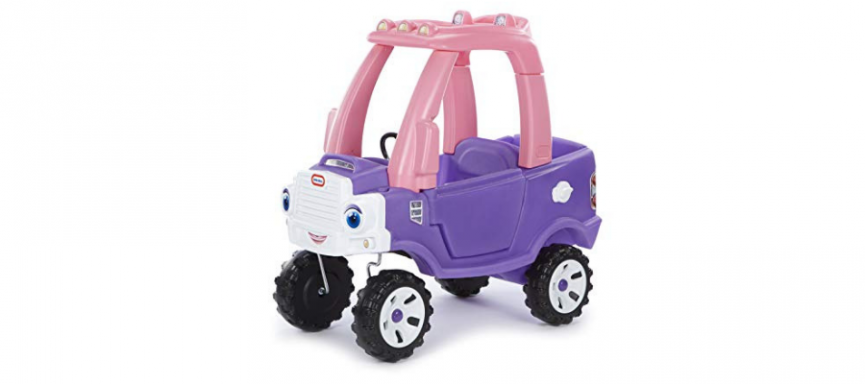 One for younger kids to drive, this colourful ride-on has a flatbed storage area and rugged wheels, with charming decals on the front and back. There's a working electronic horn, which will no doubt be great fun to play with, and it even has a removable has cap.
5. Razor Dune Buggy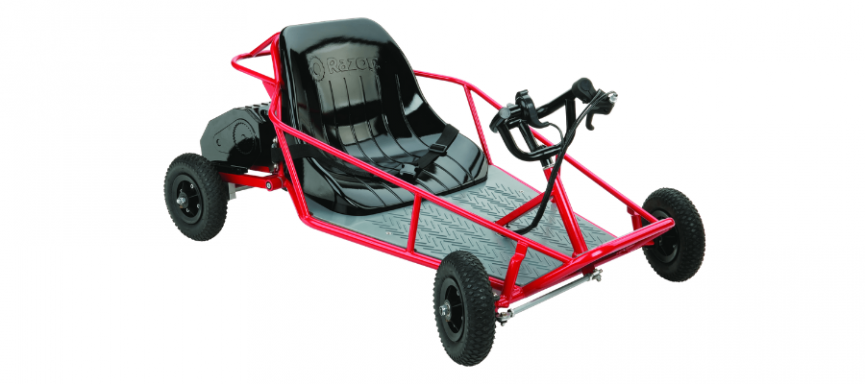 This low-slung dune buggy looks like it's built for speed, and looks don't deceive. Capable of 10 mph thanks to its 350W motor, this is one of the fastest ride-ons we've seen. Suitable for kids who are at least eight years old, its easy to steer and thrilling to use – but definitely not for inexperienced drivers.
6. Power Wheels Batman Dune Racer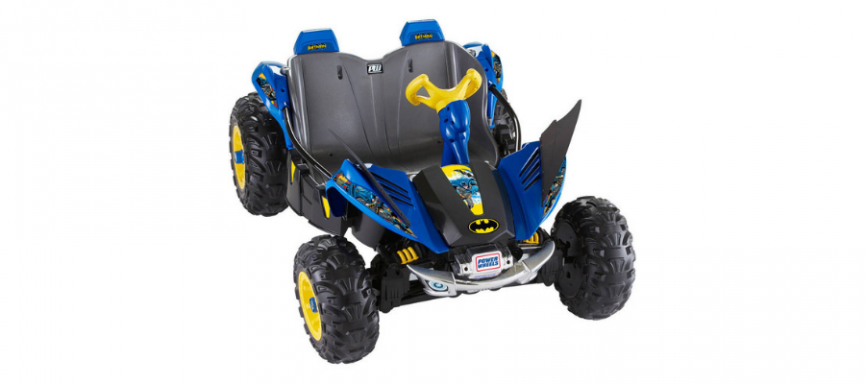 Here is another winner from Power Wheels, this time with a Batman theme that kids will adore. The stylish bat wings add a bit of superhero magic to this speedy model, which manages over 5 mph. Traction is great, due to the hefty wheels, while side bars add another safety element.
7. Lamborghini Aventador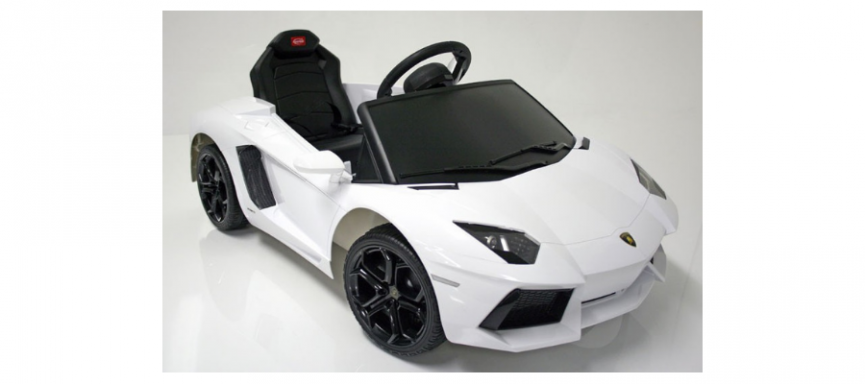 Easily the cheapest way to get behind the wheel of an Italian supercar, this super-realistic version of the Aventador has devastating good looks, a built-in mp3 player, front lights, seat belts and total parental controls if needed. Running off 6V, it takes a little assembly, but the result are outstanding.
8. Kid Trax Dodge Police Car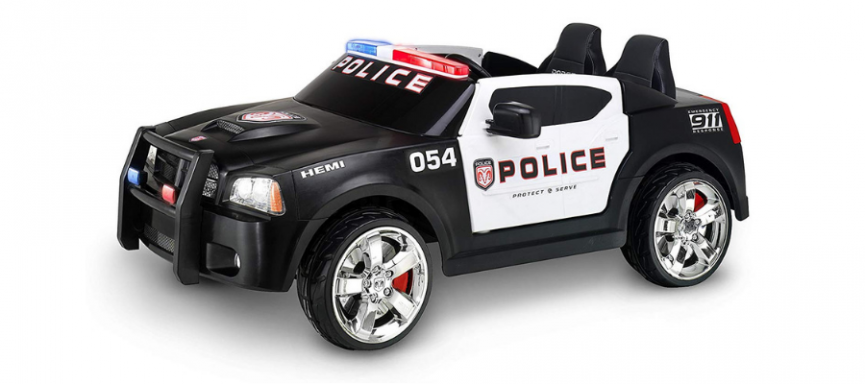 One for future law enforcers, this Kid Trax Ride-On briliantly recreated a Dodge police vehicle, with a working megaphone and siren, as well as authentic emergency lights. It's pretty quick, with a top speed of 5 mph, and it's also one of the best 12V ride-on toys around.
9. Peg Perego John Deere Ride-On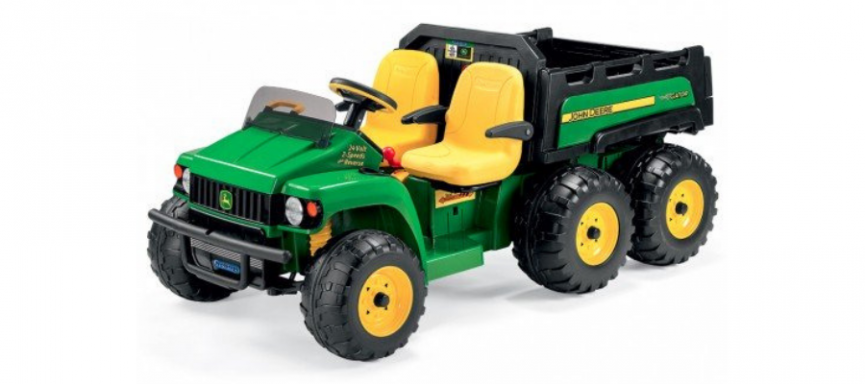 It's not all about sports and police cars. Agricultural tractors can be great fun to drive as well. This superb Peg Perego Ride-On nails one of John Deere's iconic vehicles, with a removable toolbox, flashing lights and realistic treads, horn and even an FM radio. It's a great way to get kids used to farm life.
10. Pacific Cycle Audi R8 Spyder Ride-On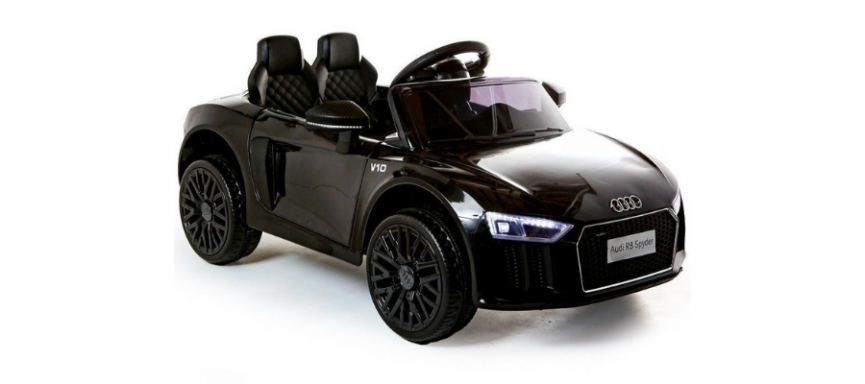 Another iconic sports car, this time the Audi R8 Spyder has been turned into a wonderful ride-on. Coming in white and black versions, this car sports a horn and FM radio, as well as incredibly lifelike engine noises. The wall charger makes it easier to prepare for use as well.