I'll admit it. Anthropologie is probably one of my absolute favourite stores – but I'd be lying to myself if I said I can justify paying full price for most of what they sell. They have some absolutely incredible dresses, bed frames and dish sets. I mean, even their dresser and drawer knobs are amazing!
And when you find items like that, you don't have to keep walking and pretend you didn't see them. Because even though a little shopping spree at Anthropologie can easily run you hundreds of dollars, they run a TON of sales events throughout the year. So all you have to do is know when to shop!
That's where we come in. There's always something on sale at Anthropologie, but then there are those bigger promotions that you never want to miss. We listed the best ones in our sale calendar below, as well as a few tips and tricks that can help you save a little money no matter what time of year you shop.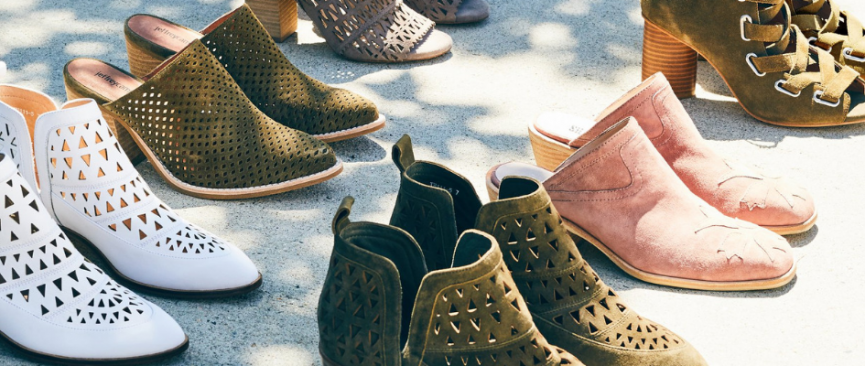 Tips for saving money at Anthropologie
Anthropologie is probably best known for their dresses and homewares, but it's no secret that these things tend to run on the pricier side. They do run sales at least once a season, but what about the other times you want to shop? Well, here are some of the tricks I use to save a little money whenever I see something I love.

1. Make a beeline for the sale section

No joke, every time I shop at Anthropologie in-store or online, I head for the sale section first. Online, you can filter their sale items by price (so you know you'll only see things within whatever budget you set) and check out the Freshly Cut and Top-Rated Sale sections to find new markdowns and bestsellers before they're gone!

2. Keep a currency calculator handy
While Anthropologie does ship most of their items to Canada, everything on their site is listed in USD – which can lead to a bit of a nasty shock at checkout if you're not prepared. When I shop, I always convert prices to CAD before I add anything to my cart, just so I know exactly how much I could end up paying.

3. Register for AnthroPerks
No matter where you live, an AnthroPerks membership is worth it! Sure, the main perk of Anthropologie's loyalty program is free shipping on orders over $150 (which only applies to US orders), but there are still a few bonuses worth the signup if you're Canadian. They'll send you notifications about upcoming sales, an exclusive birthday offer and, occasionally, early access to sales. Plus, you won't need to worry if you lose a receipt again, because all members can automatically qualify for paperless returns.

4. Apply for the Design Trade Program
If you're an interior designer, decorator or architect, you could qualify for their Design Trade Program. Members receive 15% off regular- and sale-price home merchandise (with no minimum spend) online and at stores across Canada and the US. Canadian members can only purchase furniture in-store, but that's still not bad! You can see full details and start filling out a membership application here.

5. Check all current promotions
Did you know Anthropologie posts all their latest sales in one place online? Before you ever buy anything from them, head to the Current Promotions tab. There, you can see every single promotion they have on at a given time – which means you'll (hopefully) be able to avoid paying full-price.

6. Select the "import fees prepaid" option at checkout
All Anthropologie orders ship from the United States, so your items may be subject to duties and other import fees when they cross the border. While extra charges like this are never fun, Anthro gives you two options to handle these. You can choose to pay import fees upon delivery (which are nonrefundable) or opt to pre-pay them. If you select "import fees prepaid" at checkout, your total amount due will include duty, taxes and any other carrier brokerage fees (assessed as 15% of the total retail price and applicable taxes). You won't have to pay anything else upon delivery, and these fees are refundable – which could save you money.
7. Place a larger order all at once
Canadian shoppers have two delivery options: standard shipping ($20) and express shipping ($25). No matter which one you choose, items should arrive within about a week – but if you're shelling out that much for delivery, you should probably make it worth your while and pick up a bunch of things at once!
8. Watch for a new Anthropologie promo code
Anthropologie promo codes are few and far between, but it never hurts to check! You may as well take a peek on their website (or in your inbox, if you subscribe to their email newsletter) to see if any new coupon codes have popped up. And if there are any major discounts, you can bet we'll let you know about them!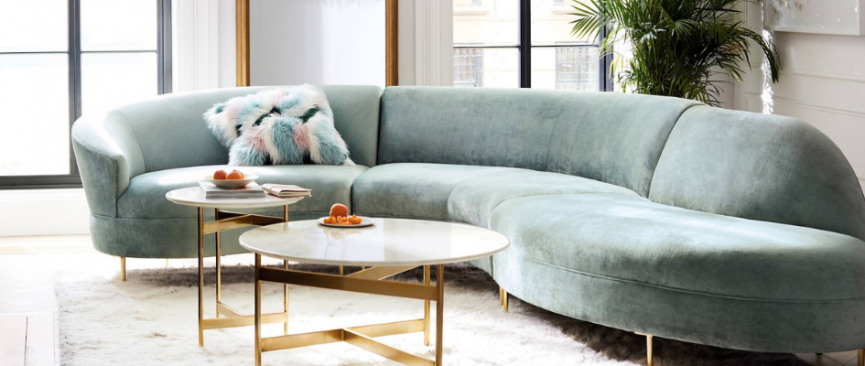 When is the next Anthropologie Canada sale?
One of the best things about Anthropologie (besides all the cute things they sell) is that their sales cycle is really predictable. In general, they hold some kind of event every season and on major shopping days like Black Friday and Boxing Day. Here's our rundown of all the promotions we expect to see this year:
The Anthropologie House & Home Event
Now this is how you kick off a calendar year! If you've ever found yourself wondering when you can find an Anthropologie furniture sale, here's your answer. The House & Home Event is one of their biggest promotions all year, and you can often save 20% on furniture, bedding and some home décor. It usually coincides with the end of the Winter Tag Sale, so expect this event to pop up sometime in early January.
The Anthropologie Spring Sale

The exact dates for the Anthropologie Spring Sale vary from year to year, but we almost always see some stellar deals at the beginning of April. Usually, they mark things down in every single department online – and do the same thing in stores. I love to shop this sale whenever I need new spring dresses. After all, when else can you find brand-new Anthropologie maxis for close to 25% off?
The Anthropologie Summer Tag Sale
If you're hoping to score Anthropologie dresses on sale, this is one of the best times of the year to grant your wish! During the Summer Tag Sale, you'll often see markdowns of up to 50% off. It usually happens at the end of June, so you might want to set a reminder in your phone and note it on the calendar now.

The Anthropologie Teacher Appreciation Sale
Educators, the Teacher Appreciation Sale is your reward for making it through the first month of classes. At the end of every September (or the first week of October, depending on the year), Anthropologie launches one of the best teacher discounts out there. For about a week, you can score 20% off all full-price purchases! Just make sure you show your valid teacher ID if you shop in-person or sign up online to verify your status as a current teacher in the US or Canada. And let me say, this sure beats another "best teacher" coffee mug!
The Anthropologie Black Friday Sale
Okay, Black Friday (the day after American Thanksgiving) is one of the few times of year that Anthropologie tends to go all out with storewide discounts! In previous years, they've given us 30% off just about everything online – and I'm crossing my fingers and praying they do something similar next Black Friday.
You can always check their Black Friday page for any updates about the sale, which tends to last all weekend long. That usually means they don't run a separate Cyber Monday promotion ... but you can score that 30% discount for four days. Just make sure you shop before the Monday night!
The Anthropologie Winter Tag Sale

Just like the Summer Tag Sale, this is when you can score some of the best deals you'll see at Anthropologie all year. The Winter Tag Sale is essentially their Boxing Day sale, where you'll usually see sitewide discounts (for about 40% off almost everything), as well as an extra 25% or so off most sale items. This one starts immediately after Christmas, so you might want to slot in a little shopping time!

---
Do you have any tips for saving money at Anthropologie or favourite times of year to shop? Let us know your advice below. And if you score any incredible deals, let us know what you got – and how – in the comments!
Sign up for our newsletter
Never miss a deal from Bargainmoose with our daily newsletter