Say what you want about them, but Amazon easily has the widest selection of electronics, toys, books, homewares and, well, just about everything else in Canada. Their site is one of the first places I look whenever I need something new, and I know the same goes for a lot of other Canadians out there.
And whether you're shopping during their Black Friday Sale or just on a regular, old Tuesday, one thing is for sure: you can always find something on sale at Amazon Canada – if you know where to look.
Most savvy shoppers know that Amazon Canada offers free shipping when you spend at least $35, and I think it's safe to say that we've all at least heard about the massive annual event that is Amazon Prime Day. But what about those deals that slip under the radar? Well, that's where we come in.
In this sale calendar, you'll find a list of the major sale events you can expect to see at Amazon Canada this year. But there's more. You'll also see ALL our top tips for shopping on their website, including ways you can save money and almost always find an Amazon coupon to use. So before you place an order, keep reading!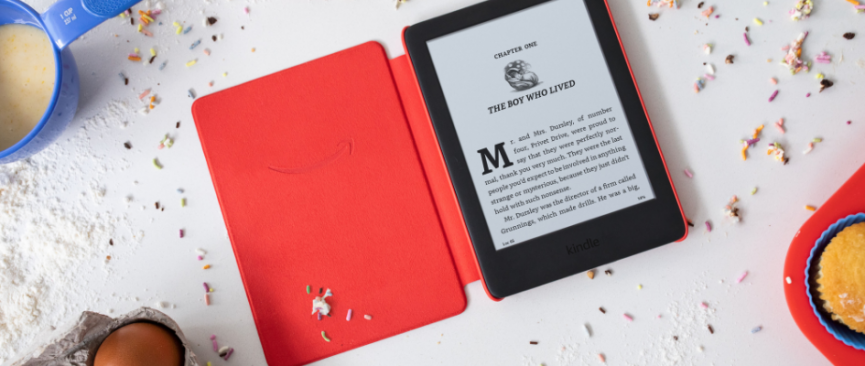 Tips for saving money at Amazon Canada
It pretty much goes with out saying that you'll save money if you only buy products you need – and only during sales events. But that's not how life works, and I'm never one to turn down a little shopping spree every now and then. So for all those times when it's not Amazon Prime Day, here are ways you can try to save.
1. Check out the Amazon Deals Store

This is my first piece of advice when you shop any ANY store: head straight to the sale section. At Amazon Canada, that's their Deals Store. There, you can scroll through almost everything that's marked down at any given time – and you can shop their flash sale items that are included as part of the Deal of the Day.
2. Try Amazon Prime for FREE
It's fair to say everybody here has probably heard the phrase "you need to spend money to make money." Well, something similar applies to Amazon Prime. The membership-based program has been around for years now, and it can get you everything from exclusive deals to free shipping – but it comes at a cost. Most Canadians (excluding Quebec residents) can sign up for a FREE 30-day Amazon Prime trial, after which you'll be billed $7.99 per month. It's up to you whether or not you cancel the subscription, but it's worth a test drive!
With an Amazon Prime membership, you'll receive FREE two-day shipping on literally thousands of items, as well as exclusive access to Amazon Prime Video, including Amazon Originals. You can also stream songs and albums using Amazon Music, and you'll be able to read TONS of eBooks in their member library.
And if you're currently enrolled in formal schooling, you might qualify for Amazon Prime Student. If you do, it's absolutely worth signing up, because you'll receive a six-month FREE trial that gets you access to all the same perks as a standard Prime membership. And after the trial expires, you'll only have to pay 50% of the normal monthly fee. Just FYI: Quebec residents receive a slightly different discount.
3. Register for an Amazon account
You can pretty much disregard this is you have an active Amazon Prime membership, since you'll already need to sign into an Amazon account to qualify for all the subscription perks. But for everybody else, you might want to listen up. It's completely free to sign up for an Amazon account. Once you register, you can use it to track items on wish lists (and then see whenever they go on sale) and keep your shipping and billing information on file (so you never have to fumble for your wallet when you want to make a purchase again).
4. Look for applicable coupons
Coupons are the lifeblood of any dedicated bargain-hunter, and lucky for us, Amazon Canada keeps all their latest ones in the same place. The Coupons tab in their site header will take you directly to a list of all Amazon coupons that are currently active. Everything is divided by category, so you can check out every electronics or grocery coupon at the same time. if you find one you like, just sign in to your Amazon account and hit the "Clip Coupon" button. When you do, any applicable discounts will be applied to what's in your cart.
5. Don't forget to Subscribe & Save

If you buy certain things from Amazon fairly often, it's worth checking to see if they qualify for a subscription discount. The Subscribe & Save program lets you score up to 15% off TONS of everyday items, and these eligible products will all ship for free. Just sign in to your Amazon account and set up regular deliveries of things like diapers, cleaning wipes, razor refills, toilet paper and laundry detergent. You can skip shipments or cancel your subscription at any time – so it never really hurts to sign up and save even once or twice.
6. Buy AmazonBasics when you can
This won't necessarily help you save money on Amazon, but it's something that's good to know in general whenever you're shopping. AmazonBasics is a curated product line of everyday items that you probably go through pretty frequently at your home or office. These items are typically much cheaper than their name-brand counterparts, and they sometimes go on sale and qualify for free delivery, too!
7. Make sure you spend at least $35
Even those of you who aren't Amazon Prime members can qualify for free shipping. All you have to do is spend at least $35! This deal doesn't apply to every single product available on Amazon Canada (and it's especially rare to see items from third-party sellers qualify for free delivery), but it's always worth a try. Remote locations in Canada often won't qualify for this freebie, and their full shipping policy is available online.
8. Opt for an Amazon registry
If you're expecting a new baby, tying the knot or moving into a new home, you're probably considering setting up some kind of gift registry. And while plenty of the options out there have their perks, Amazon might have some of the best registry deals. Take the Amazon Baby Registry, for example. You can search their existing database if you're trying to find somebody else's registry or create one of your own pretty easily.
You'll need an Amazon account to get started, but the entire process is fairly simple. Amazon registries are universal, which means you can add products from them or ANY other website! You can then choose which items you want friends and family to see (and buy) but hide things that you want to pick up on your own.
And if you're a Prime member with a baby registry, you can select a FREE gift once $25 worth of items is purchased from what you selected. Members also qualify for a 15% completion discount on remaining items, and everybody has a full 45 days to return most items from a baby registry.
9. Shop using Amazon Cash
There's an age-old trick for making sure you don't overspend. Instead of pulling out your credit card whenever you want to make a purchase, stick to cash. You can withdraw a specific amount from the bank and only allow yourself to spend what you have on certain things or within a specific timeframe. Amazon Cash lets you add anywhere between $5 and $500 to your account. Then, just spend that money at Amazon.ca! A full list of participating Amazon Cash locations is available online, but many Canada Post offices qualify.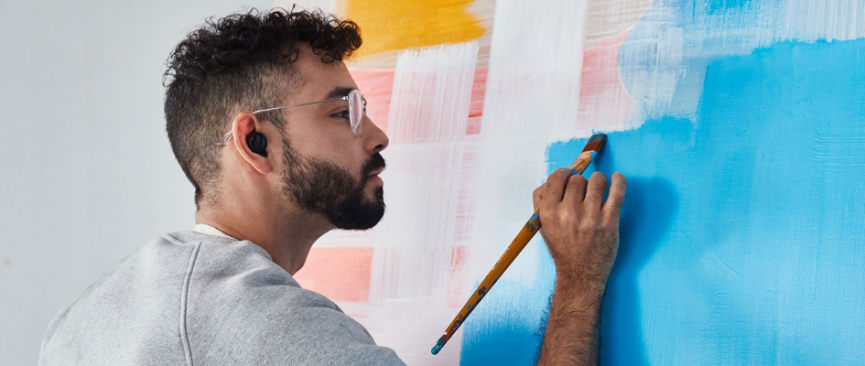 What is Amazon Prime Day?
Excuse me if I get a little excited here, but Amazon Prime Day is easily one of the biggest sales we see ANYWHERE in Canada. I mean, it doesn't eclipse Black Friday or Boxing Day by any means, but the only other sale that really comes close is Bay Days. Both run for a limited time and mean you can score discounts on thousands of products across one single store (or website, in this case).
There's just one catch when it comes to Prime Day. As the name suggests, you need to be an Amazon Prime member to take advantage of all these deals. So if you've never used your free trial, I'd save it for next July! And if you've let your membership lapse, you might want to consider renewing your subscription – even if it's just for one month. I've definitely done that before and never regretted my decision.
During Prime Day, you'll find items marked down across their website, including Lightning Deals that only last for a few hours. Things tend to sell quickly, so if you see something you love, it's in your best interest to act fast! And since you need to be a Prime member to shop these deals, you'll get everything shipped for free.
When is the next Amazon Prime Day?
Okay, Amazon Canada hasn't said a word about the next Prime Day event, but we'll let you know as soon as they make that first announcement. Since Prime Day often happens in mid-July, you can expect something similar in 2020. Last year, they held the event over TWO days for the first time ever, and I'll just be over here wishing that they'll make that a new tradition! So stay tuned for more info about the next Prime Day.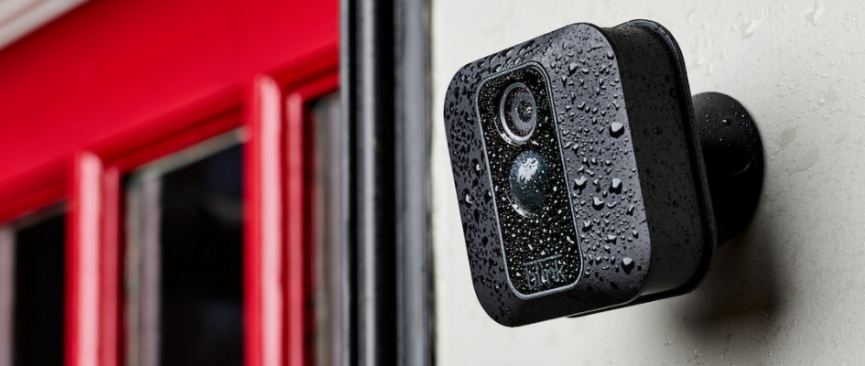 When is the next Amazon Canada sale?
While there's (rightfully) a lot of fanfare surrounding Amazon Prime Day, it's far from the only sale they run. In fact, there are always products marked down in the Amazon Deals Store, but there are a few other times of year that they really pull out all the stops and launch massive deals across the site. So load up your calendar and get ready to add a few things, because these are the sales you don't want to miss this year!
Kitchen Day at Amazon Canada

Secretly, I think this might be my favourite sale at Amazon. It's not as frantic as Amazon Prime Day, and it rarely falls during holidays (when I'm too busy to really sit down and shop) like their Black Friday and Boxing Day deals. Instead, Kitchen Day is a one-day event where you'll see small kitchen appliances, cutlery, dishes, gadgets, food storage containers and more marked down. You'll usually see a banner advertising these deals on their homepage when it's on – or we'll let you know the details on our blog and Facebook page. They often mark down products from brands like Cuisinart, KRUPS and more. But remember, these deals don't last long!
The Amazon Canada Black Friday Sale
Well, besides Amazon Prime Day, this is the big one. Their Black Friday Sale is legendary around our offices, and it's no secret why. Amazon Canada often runs deals that run for an entire week, but their biggest discounts tend to happen on the big day itself. Amazon will usually advertise items for up to 60% off across all their departments, and that includes Amazon Echo products and even some AmazonBasics. They also usually launch sales a few days – or sometimes weeks – early, which means you can shop before Black Friday even arrives. Expect to see Lightning Deals (which only run for a few hours) and TONS of products marked down!
The Amazon Canada Boxing Day Sale
Like their Black Friday Sale, Amazon knows this one is too good to confine to a single day. Their Boxing Day Sale often lasts for an entire week after Christmas (and sometimes longer). You'll see some of their most popular items marked down, and this is definitely a chance for you to pick up anything you didn't receive over the holidays. Items are often up to 70% off, and every single department is included here. So make sure you mark this one on your calendar, because there's no way you can afford to miss these prices!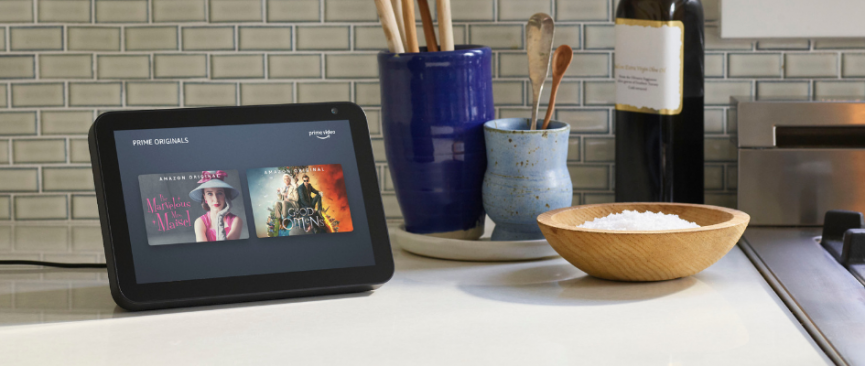 How to return an Amazon order
By now you probably have Amazon Canada's shipping policy memorized (and for those of you who don't know, Prime members receive FREE two-day shipping, and most other orders over $35 ship free), but what about returns? Their full return policy is available online, but here's a quick breakdown of the important info:
In general, Amazon will let you return any book in its original condition, any unopened CD, DVD, VHS tape, software or video game, as well as unworn jewelry, watches, shoes, clothing and accessories, within 30 days of when your shipment was delivered. Baby items and toys may also qualify for returns.
To return an item you bought from Amazon, head to their Returns Centre and follow the instructions provided. You'll basically have to print your return label and authorization, prepare the package you want to return, attach the return label and ship it back to Amazon. That's pretty much it!
Amazon will refund you the return shipping cost on a product that qualifies for free returns, and they'll also cover the fees for most defective products or things you received by mistake. All these policies may not apply to things you buy from third-party sellers ... so I'd check out that return policy too, just to be safe.
---
Do you have any tips for saving money at Amazon or favourite times of year to shop? Let us know your advice below. And if you score any incredible deals, let us know what you got – and how – in the comments!
Sign up for our newsletter
Never miss a deal from Bargainmoose with our daily newsletter