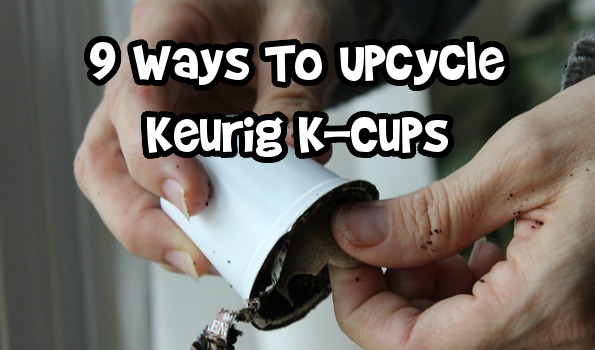 My Keurig machine and I have a close relationship. I am the only person in my home that drinks coffee, so the K-cup department is all mine. K-cups are a convenient single use coffee pods that are currently not recyclable. That means if you use your machine frequently at home or work, those pods add up both in price and waste. If you have a Keurig 2.0 machine it only accepts specialized 2.0 Keurig pods.
The good news is Keurig can be an economical and convenient way to enjoy your coffee. If you have a 2.0 machine, use this simple hack fromConsumer Affairs to use any pod in your machine. For everyday coffee drinking, I use a reusable filterwith my Keurig.  I do still keep a selection of K-cups around, as I find it handy to have multiple flavours of coffee and hot beverages to offer to guests. No need to throw away those pods in the garbage, reuse them instead. Here are nine great ways you can upcycle those leftover Keurig K-Cups.
Start Garden Seeds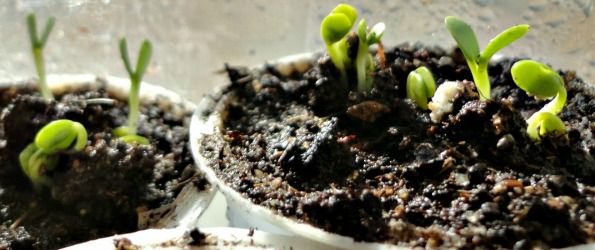 Spring is on the way and you may be starting to think about your garden. Get a jump-start inside and start your seeds in leftover K-cups just like Fresh Eggs Daily did. A seed planting kit will generally cost $10-$20. Shave one more expense off your garden this year and use those leftover K-cups instead. Even better, the acid leftover from residual coffee grounds will help your plants grow.
Bohemian Flip Flops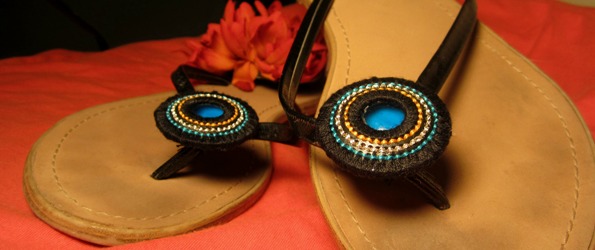 Over at Shades of Tangerine, they have upcycled the filters in a K-cup to make a beautiful pair of bohemian sandal embellishments.  I like this revamp for a cute look on the cheap. Use an old pair of flip-flops, or pick up a cheap pair to embellish. This same design would also make a neat looking pendant for a matching necklace.
Organizer For Small Items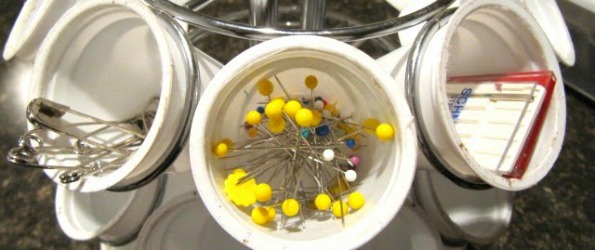 Sew Many Ways had the great idea of using K-cups and a K-cup holder to create a hair accessory holder that holds bobby pins and hair ties. This blogger also used this same concept to organize sewing supplies and other small crafty things such as buttons, scrapbooking notions or beads would. I could also see this working for small doll shoes and clothes. You can make this organizer with any standard Keurig K-cup holder, or you can easily make the holder also. Two Thiry-Five created a drawer organizer for her K-cups that would work well. The Lady Wolf created a holder for K-cups with a cereal box and some cardstock. Perfect!
Twinkle Lights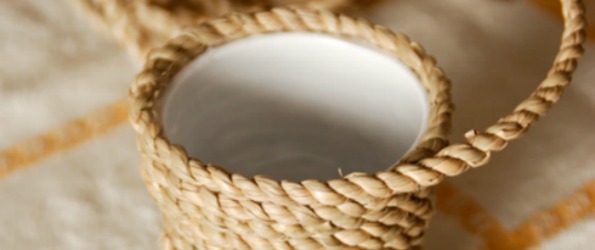 These jute decorative twinkle lights are beautiful over at Ella Claire. She made her lovely strand using white jute wrapped Dixie cups over a strand of white Christmas lights, but this project would work just as easily with K-Cups. I would use these outside under my patio umbrella and along our fence for a chic look, but they would look equally cute inside. I have priced out these fancy decorative light strings before, and they can easily run $25-$40 a strand at the hardware store.
Wreath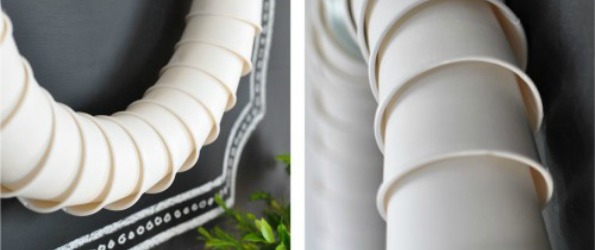 Check out this beautiful minimalist wreath from Twig and Thistle. This wreath was used as décor at a wedding. No one will know that your beautiful wreath is K-cups in disguise.  This wreath could also be easily changed for any holiday or season. I bet this would look so cute with a few Easter embellishments.
Popsicles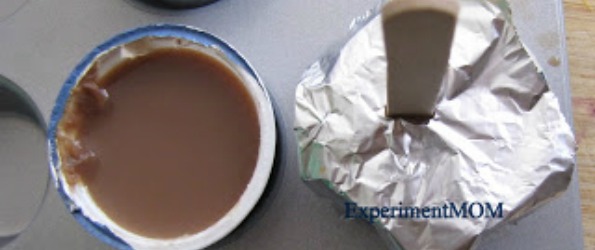 Experiment Mom made some yummy looking mocha popsicles using K-cups as the mold. All you need is some Popsicle sticks, leftover K-cups, a little hot glue and the mocha filling she details how to make. If you are not digging mocha or choose to share with the kids, TipNut has a huge list of popsicle ideas organized by flavour. Make sure you wash those K-cups well or your strawberry popsicle may have a little coffee flavor in it.
Marquee Light Fixture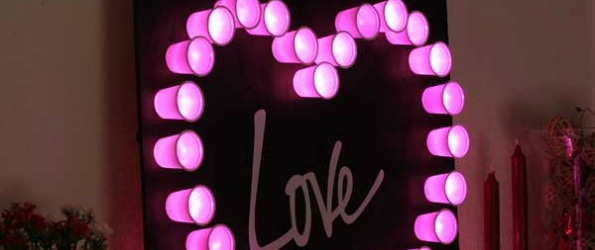 I love this marquee light fixture created by The Kim Six Fix. She created a heart marque light fixture using K-cups, a piece of wood and some Christmas lights. I personally think this would look great also with white lights in a star shape. Any simple shape idea would work for this piece to match your home décor.
Upcycled Stamps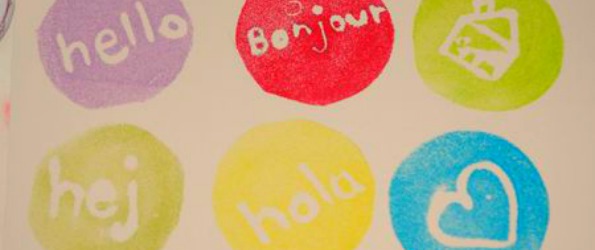 These homemade stamps from Entirely Smittenare simple yet creative. I like her idea of creating a custom monogram stamp and stamping your kid's clothes with fabric paint. This would be particularly handy so they know which items are theirs. You could use this technique to create stamps for homemade cards or a new stamp for each holiday or season.
Refill Disposable K-Cups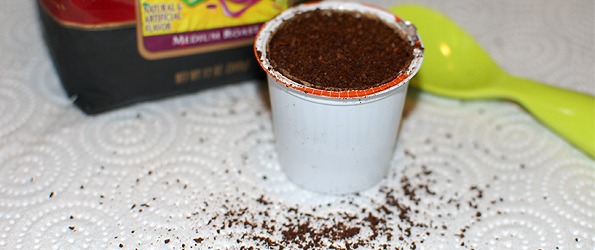 Wait, what? You can use a K-cup more than once? It is possible to reuse K-cups if you are careful not to damage the filter when refilling. Your results may vary, but check out Mommy Musings for a tutorial on how to refill your K-cups. She keeps the coffee from spilling out of the top by adding a circle of heavy-duty tin foil to the top. I applaud the thriftiness of this idea.
Bargainmoosers, what do you do with leftover K-cups?
(Image credit: Vicky Somma)