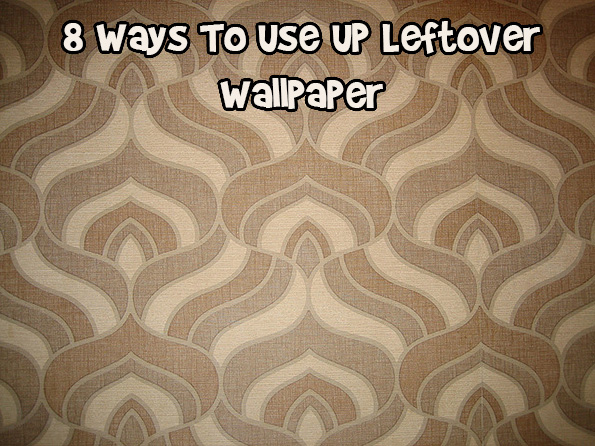 I love the look of wallpaper, and I've heard it is making a big comeback. My husband is a traditional taupe paint guy (read: boring), so we often clash on how a room will be decorated. Where he is right is that paint is cheaper than wallpaper. I spent over $300 to wallpaper one wall in my office because the paper was simply to die for. At that cost, you don't want to waste an inch. So, what do you do with the leftover pieces and opened rolls? Check out these fun and easy ways to use up leftover wallpaper. If these crafts really interest you, but you don't have leftover wallpaper, many times design stores will give away their outdated wallpaper sample books. You just have to ask.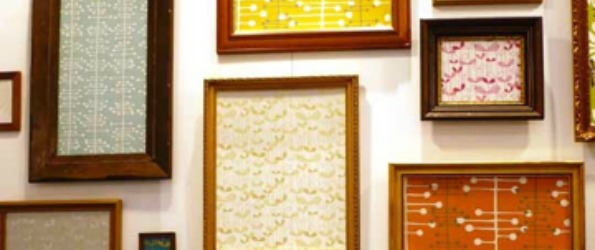 Stylecaster showcased this gallery wall consisting of wallpaper in frames. This would be cool in a house that is all wallpaper, as it sort of brings all the rooms together. But, if you don't have that many rolls of paper still floating around, you could ask friends for a chunk to use.
The most simple and logical idea to use up old wallpaper is to Modpodge it to furniture, either in the same room, or elsewhere. You can basically put it on anything, including dressers, vanities, shelves, even chairs. Check out the design ideas at The Melon Patch.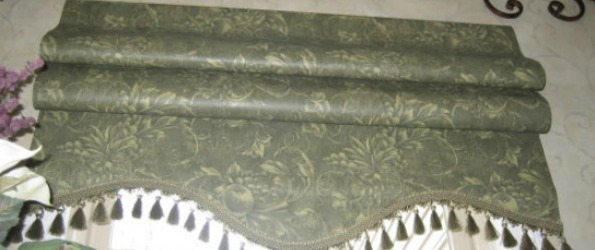 If you are very crafty you can use that paper to make window shades! Sometimes it is impossible to find the right kind of window covering to match your wallpaper and in this case, you know you'll have a perfect match, thanks to HGTV.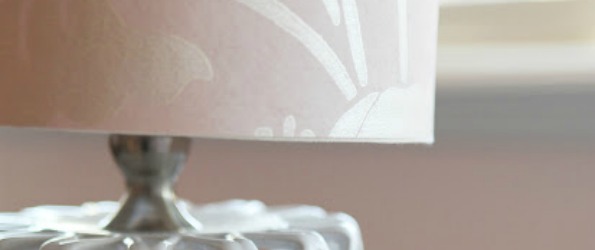 Check out The Modern Sophisticate's unique and creative idea to use leftover wallpaper to make a lamp shade! This is so amazing.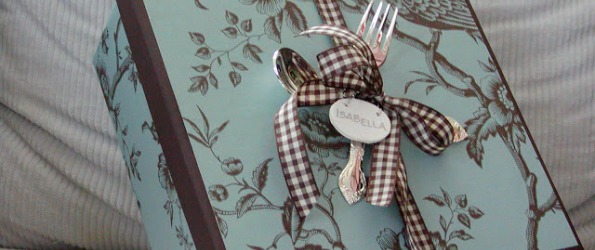 Who needs wrapping paper when you can use your gorgeous leftover wallpaper to paper a box as a gift box, or to use as a storage box. My Design Dump shows you how to make this beautiful box that would probably cost you a minimum of $10 to purchase in a store.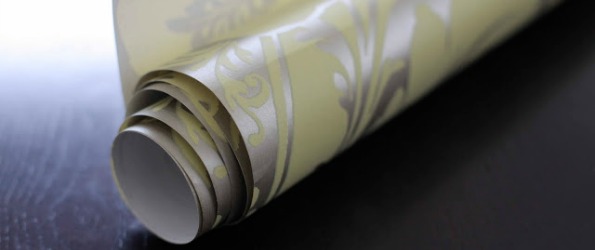 Beach House in the City used wallpaper to draw a stencil and cut out a shape, which gave a sticker or decal effect. I love this idea. My very creative aunt meticulously cuts out the patterns on wallpaper and glues it painstakingly on to the ceiling of her room for an added effect.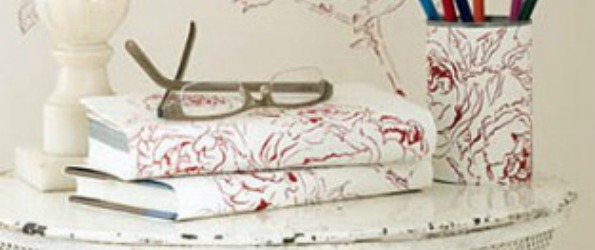 Use your leftover wallpaper to make your own stationery, or to cover books and pretty them up a bit. You might want to do this on your copy of Fifty Shades of Grey, so that no one knows what you are really doing on the subway. Your Decorating Hotline gave me this great idea.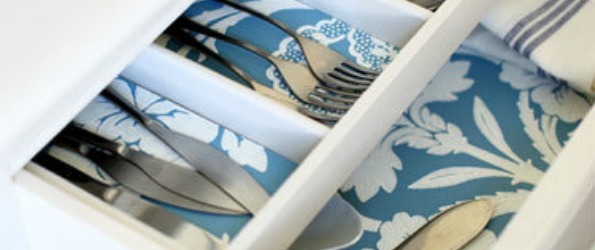 Good Housekeeping has one of the more obvious ideas, which is to line your drawers and shelves with it. It not only serves to pretty up those spaces, but it will make your surfaces easy to wipe clean. Love it!
Bargainmoosers, do you have any amazing ideas for using up leftover wallpaper? Let me know in the comments below.
(banner image credit: sheilaellen)