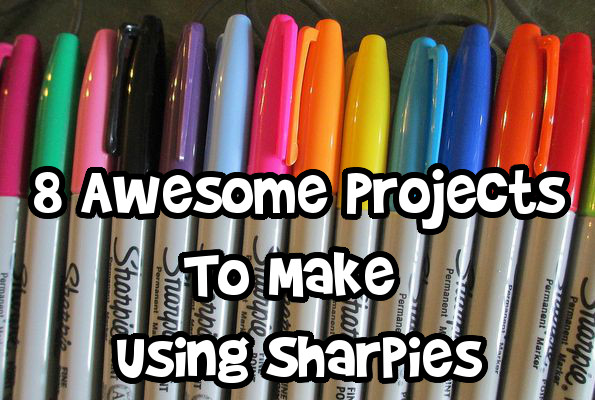 Lately, I have found myself looking for DIY projects that have a quick turnaround time or a bigger impact.  If are too are looking for inexpensive projects that pop, you should check out this roundup of awesome projects to make with Sharpie markers. Sharpies can be found at many office supply stores and most major retailers. They come in a variety of colours, and also are available with several different tip widths. These markers are permanent but are also inexpensive which make them fantastic for projects. If you make a mistake while drawing with your Sharpie you can remove the ink from some surfaces such as porcelain by using rubbing alcohol.
Painted Wine Bottles With Sharpie Designs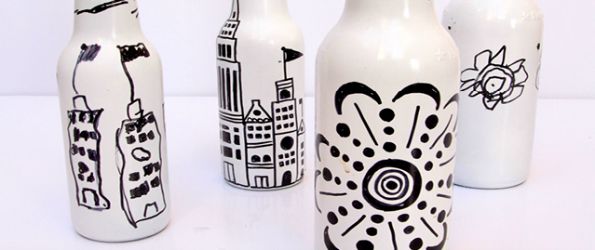 I like bold and modern looks, and these Painted Wine Bottle Vases from Creative Jewish Mom look amazing. Paint an old bottle white, and then have fun drawing with a sharpie to create a modern decorative vase. These will be perfect for those flowers from your garden. Raid your recycling bin and you may find other interesting shaped glass bottles such as olive oil bottles.
Sharpie Plates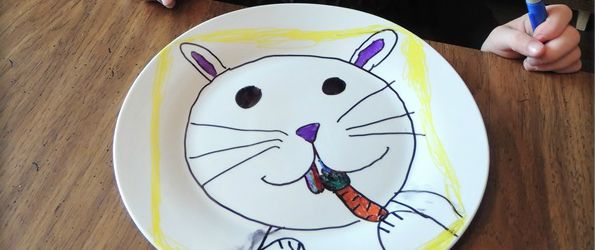 Similar to the Painter Wine bottles, you can also use a similar technique drawing on plates with sharpies. Check out the fund kids plates that were created on 2 Wired 2 Tired. Bake these plates at 350 degrees for 30 minutes to set the design and make plates you can use to eat with or serve food.
Doodle Gift Boxes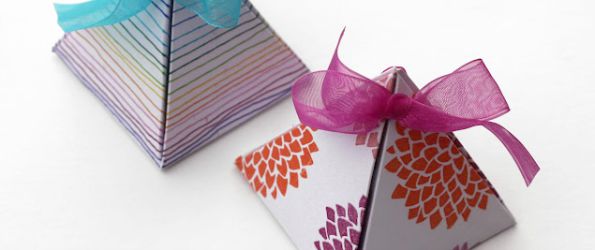 I never seem to remember to pick up the packaging when I am giving gifts. Too often I end up at the Dollar Store at the last minute. Skip the dollar store and make these practically free Doodle Gift Boxes at Lines Across. These boxes make nice little thank you gifts with a few treats inside. I might make these for the lifeguards who have been teaching my kid to swim all summer.
DIY Modern China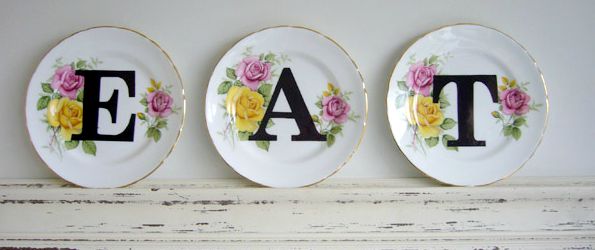 Here is another fun take on home décor using vintage plates. Check out this DIY Modern China on Florence Finds. Use thrifted or garage sale piece of china to create fun décor that costs very little to make. If you select your pieces carefully and choose china that is over safe, you can set the sharpie just like is mentioned above on the kid's plates.
Star Wars Light Switch Covers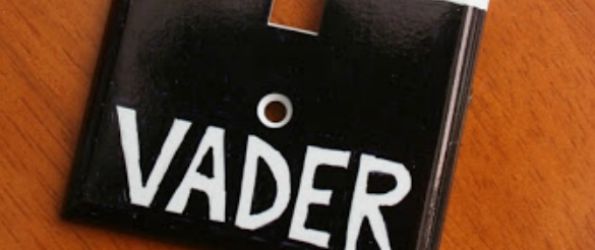 I love this inspiration from mmmcrafts. If you are a Star Wars fan you should make this Star Wars light switch cover. All it takes is a sharpie, a white light switch cover, and a careful hand. Soon your light switch will be using the force to switch from the light to the dark side.
DIY Wallpaper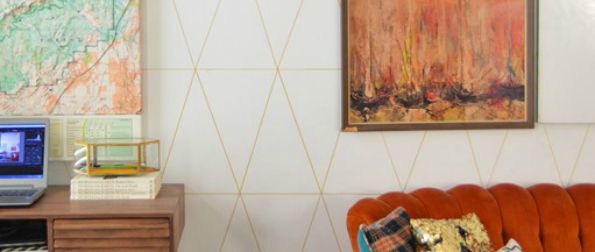 This wallpaper project is amazing and looks like it is so much more expensive than it is. Check out the DIY wallpaper on Vintage Revivals. For this project, they used a Sharpie paint pen instead of a Sharpie marker, but the effect is amazing. This is one of those projects where you make sure to measure twice before you make your mark!
Sharpie Chair Cover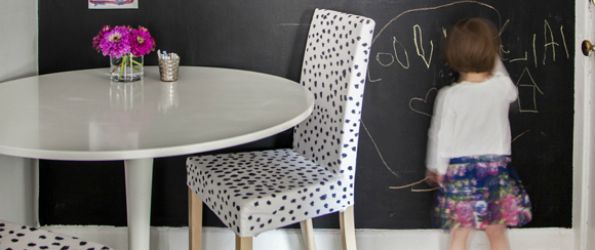 Here is some inspiration to make your Ikea chair look high end. I love this leopard print Ikea chair cover over on Little Green Notebook. This look does not have to be exact which makes it easy for anyone to do. I like the whimsy this look gives a breakfast nook.
Porcelain Drawer Pulls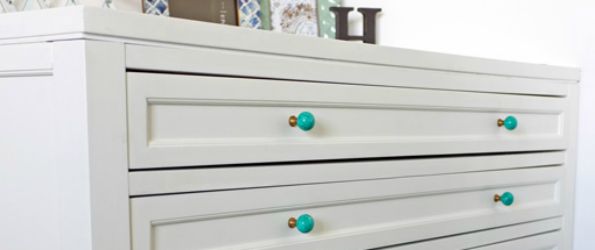 These drawer pulls look amazing. Check out the porcelain drawer pulls created over at Teal and Lime. No one will ever guess these high end looking knobs were created using a teal sharpie.  This is a brilliant way to change the look of budget drawers instantly.
Bargainmoosers, what projects have you used Sharpies to create?
(Image Credit: Sharon)