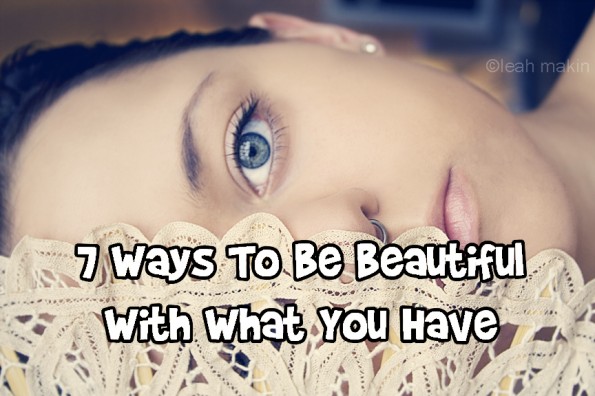 Beauty can get expensive, what with buying BB cream, mascara, nail polish, getting facials, your hair done and more. If we can find ways to be beautiful and spend less money, why not do it? I also like to recycle, repurpose or reuse items that might be destined for the trash or that I have in my cupbards, and this article will give you seven new ways to get some beauty use out of what you have.

Instead of spending upwards of $100 or more on a spa facial, do one at home yourself. If you don't like to steam up your bathroom because of mould issues, try this technique from Real Simple instead. Steam up your washcloths in your little-used rice cooker! In only five minutes you'll have a steaming hot cloth, which is also great for applying before doing a close shave.

Coconut oil is probably my most favourite multi-purpose item. You can literally use it on anything! I use it on my kids and my dry skin, I use it to wash my face, I use it to cook with, to top my popcorn and I've heard you can use it to make sunscreen. Check out Thrifty Northwest Mom's article on homemade coconut oil face wash.

If you are "blessed" with thin lips like me and crave a little more of what Angie Jolie has, don't spend all your money on lip plumpers or cosmetic surgery. Simply add a few drops of peppermint oil to your lip gloss. You'll smell nice too!

Love the look of French manicures but aren't sure how to pull them off? Don't spend $35 to get them done at the salon, when you can very easily use one of the cheapest items out there, of which you probably have a thousand stored in a drawer somewhere. Paper Raindrops suggests using an elastic band to paint the perfect French manicure!

Everyone is totally raving about dry shampoo. Dry shampoo lets you go a day or more without washing and without looking like you just walked off the set of Grease. The brand name dry shampoos can be pretty pricey, so why not make it yourself with this recipe from the Modcloth blog.

Colouring my hair is the biggest beauty expense I encounter and I actually have a very reasonable hairdresser who I love. If I decided my budget just didn't want that expense anymore, I could take these tips from DIY n Crafts and use ingredients from my fridge to lighten my blonde hair.

If you love smelling lovely, you don't have to spend hundreds of dollars on perfumes - you can make your own and quite naturally. This recipe from Imagination Soup is so easy, kids can do it.
Bargainmoosers, what are the ways you use to get beautiful without spending money?
Banner photo: Leah Makin