Even though we are getting blasted by a freezing rain/snow storm here in Ontario, I am still promising that spring is coming. So, lets get your garden ready for its big debut and add some funky and unique items, which you will repurpose yourself. I am in love with all of these ideas and am not sure which I want to tackle first!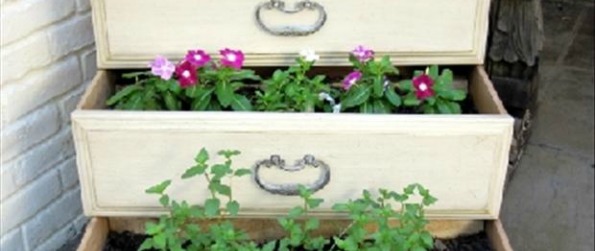 You don't just have to plant in planters and the ground anymore. Add some uniqueness to your deck by planting your flowers in an old dresser. DIY Real (see above) shows you how.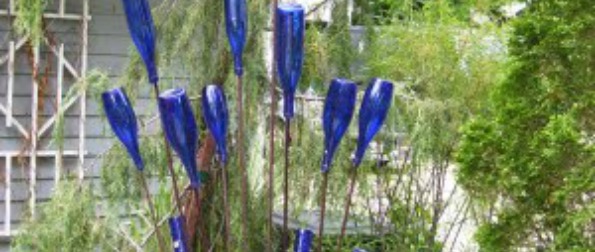 This funky bottle tree (see above) was pinned all over Pinterest and adds some colour and brightness to an otherwise green gardenscape. Talking to Plants says this is so easy to build, just using rebar and coloured bottles, which you could probably get anywhere.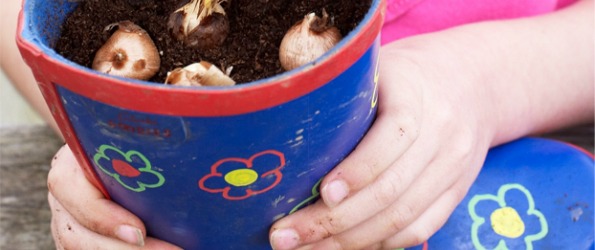 Lifetime moms says this is such a great craft for kids to do, using old rubber boots, a little bit of paint and some imagination (see above image). Simply decorate your boots and plant your bulbs. Kids will love getting into the action and showing them how things grow is such a great learning experience.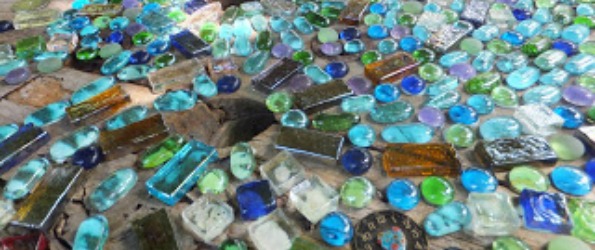 This re-purposed outdoor table (see above image) now looks fantastic, thanks to Indigo Earth's idea to cover it with covered glass. I can't imagine how beautiful it looks with the sun rays reflecting off of it. Check out what she did with a fire pit too.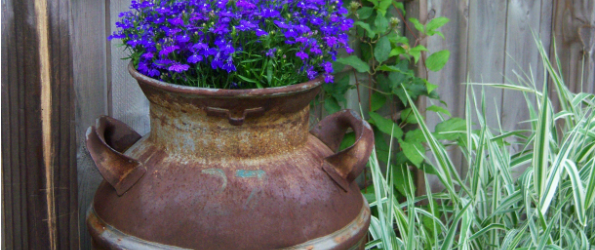 Garden Drama also found an interesting and unique place to plant flowers, inside of an old milk can (see above image). I think it looks wonderfully rustic.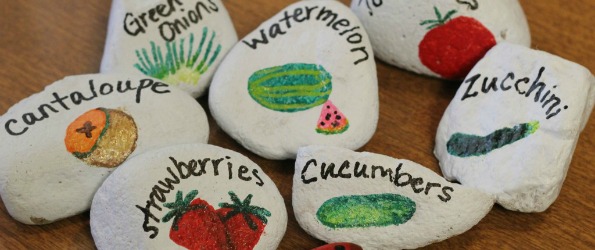 Mom Endeavors brought out her creative side with these DIY painted rock garden markers (see above image). I think this is a fantastic way to remember what you planted, while keeping it looking as real and natural as possible. Plus, it looks fun to make!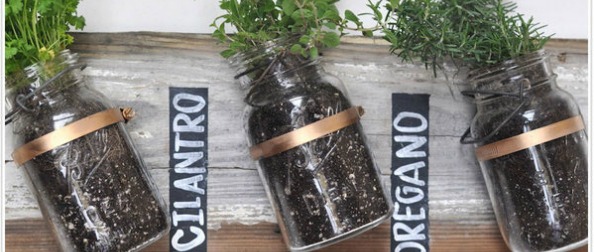 Small Garden Love took some wood and some jars and made these fantastic herb planters (see above)!
Share your funky garden ideas with us. How do you keep your garden looking full and lush, but keep the cost down?
(Image credit to Sheba)