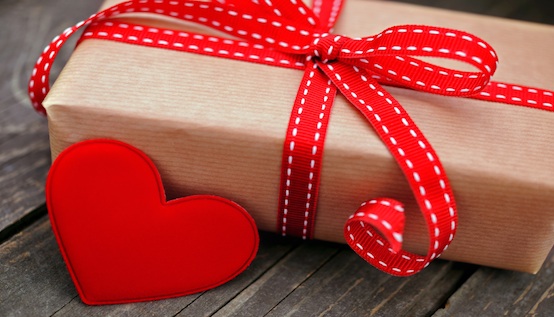 Love is in the air and it is easy to let your pocketbook be caught in making some magic for Valentine's Day. Receiving a dozen long stemmed roses or a piece of expensive jewelry is a lovely gesture and generally well appreciated but there are other ways to surprise your sweetie. Sometimes little gestures can mean just as much as the traditional expensive gifts. Here are some ideas to get you started in creating a fun day for your valentine.
Make Love Messages in the Snow
Grab your boots and coat and head outside early in the morning. You could also make your message the night before if there is no snow forecasted overnight. Then stomp out a heart or I love you message in the snow to your sweetie under their window. This is such a sweet gesture and does not cost anything except a little time. Alternatively, you could spread something colored on the snow such as rose petals or birdseed so your message is even clearer on the white snow. Another option if it snowed overnight and you park outside is to write the message on your sweetie's car in the snow.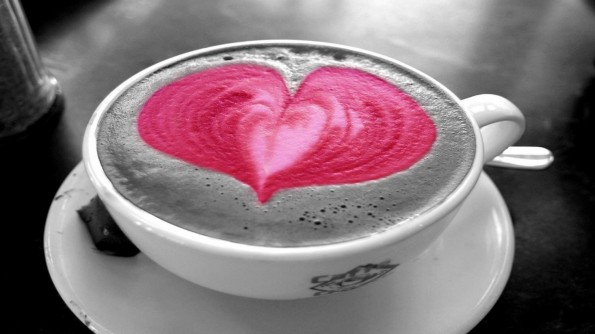 Grab A Coffee or Tea
This is one my hubby surprises me with once and a while and is always appreciated. He knows about my coffee addictionand will every now and then surprise me with my favourite coffee on his way home. Pick something your sweetie loves but may not order all the time for a real treat. For only a few bucks your sweetie will be impressed at your thoughtfulness. Just be careful not to drop the beverage on the way, ouch hot!
Go Ice Skating
Surprise your Valentine with a trip to a city rink and lace up your skates. Ice Skating is a great romantic couples date. If you are uncoordinated and wobbly, your sweetie help to keep you balanced. If you are a skating pro, hold hands as you enjoy the ice. Either way you are sure to have a few laughs and make some memories. If you do not already own a pair of skates consider borrowing a pair from a friend.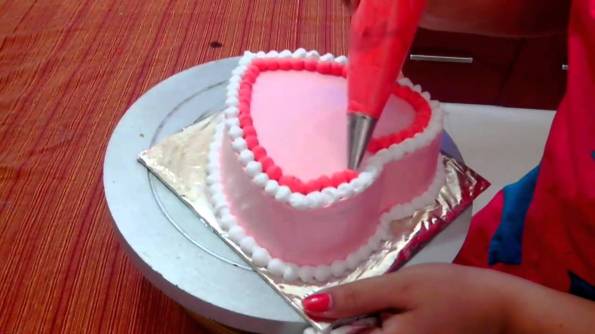 Bake or Make Your Sweetie a Treat
One year for Valentine's Day I made my husband these inexpensive no-bake Oreo and raspberry cheesecakes in mason jars from Max and Me. This recipe made only 8 mini cheesecakes which was perfect to have one now and a few later. I do not typically make cheesecake at home so it was a big treat for him. The best part is it did not require much effort from me since they were no bake. The recipe calls for homemade whipped cream but I cut down on time with Cool Whip. We often will make homemade heart shape pizza for Valentine's Day in our house and pair it with a movie night for a special treat. You can also go more traditional and make some heart cookies or other treats. Another fun idea would be to get a little flour on your nose, put on some cheesy music and decorate your treats together. If you are not the cooking type, stop by the bakery and pick up something tasty in a size just for two to enjoy over candles.
Print Some Photos
I have a ton of photos on my phone and 98% of them stay right there on my phone. The other 2% goes mostly to Facebook and other social sharing sites. It is likely your sweetie also has a phone full of photos that they only rarely look at. Grab some current photos and print them off. I am a fan of Costco's printingfor the combination of decent prices and good quality. Frame one or two for a simple and quick thoughtful gift. If you are ambitious and have a little more time, consider putting together a photo book or busting out the scissors and tape to make an old-fashioned collage. Whatever you choose, your Valentine will be thrilled at your thoughtfulness.
Clean The Car
This one is a bit more practical but very thoughtful. Steal your sweetie's car and give it the full clean treatment. Wash the outside, clean the windows inside, wipe down the console and vacuum it. If it were me I would probably combine this gesture with something more romantic from above also, but a clean car is always appreciated. Leave a love note on the dash for an extra surprise when you are finished!
Top 10 List
Create a top 10 list of reasons why you love your sweetie and share it with them. This could include some of your favourite memories from over the course of your relationship. Also make sure to include qualities you love about your Valentine or nice things that they do to take care of you." Need a place to start? Check out this list of "365 reasons why I love you" from Advicenators for inspiration.
For more great Valentine's Day ideas check out this great post from Eva: 6 Ways To Make Valentine's Day Special Without Spending A Cent.
Bargainmoosers what is your favourite way to treat your sweetie on Valentine's Day?
Photo credit: Reno Tahoe