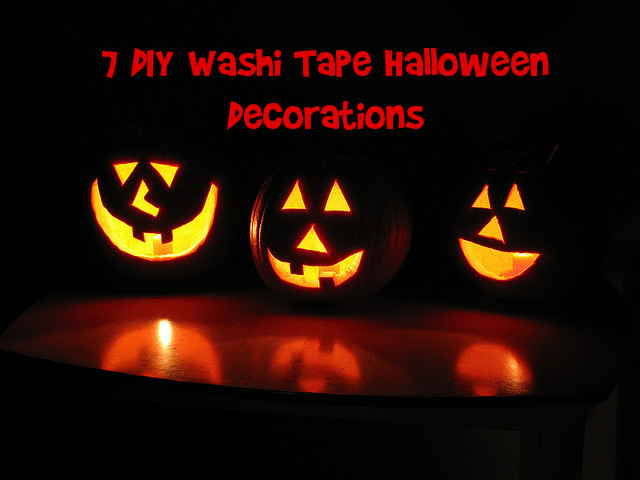 This morning I blogged a coupon from PartyStock Canada, who has a wide assortment of washi tape for Halloween. It inspired me to write this post and get you on the washi tape bandwagon with me!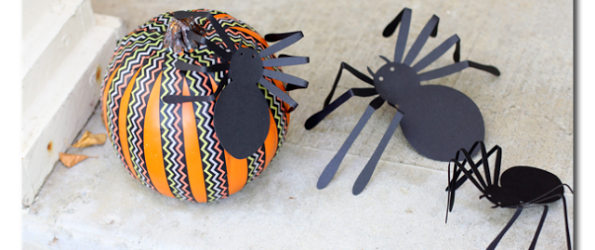 The first and most obvious craft on my list is the washi tape pumpkin. This craft is so easy, you could do it, or you could let your kids do it. That is, if you are willing to pass over this awesome tape. I love this one from Sugar Bee Crafts.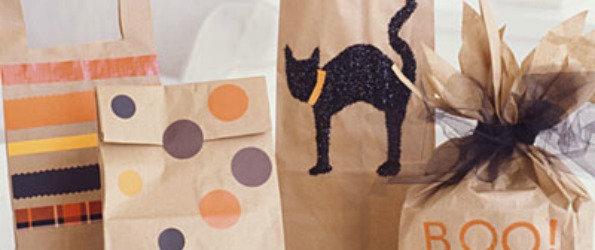 These paper bags are perfect, because this makes a super-easy craft for kids, and serves a purpose for trick-or-treating. These bags from Maddy CakesMuse would be great for a party where candy will be given out. Or, if you are really that convicted, you could hand these out to kids on Halloween night as a special treat, filled with candy.

If you want to decorate your house, washi tape could be your answer. Look at this cute banner for Halloween, made with only string, washi tape and stamps. Thanks to Creating Keepsakes.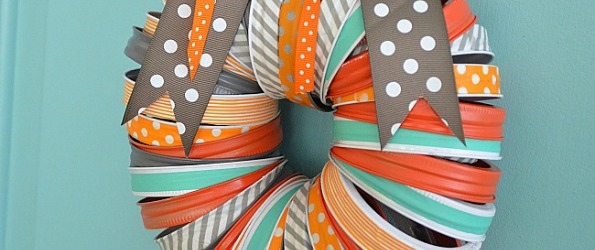 The project above from Eighteen25is absolutely amazing and will take some dedication. I love how it re-uses mason jar lids (which you may have saved after using your mason jars for other purposes).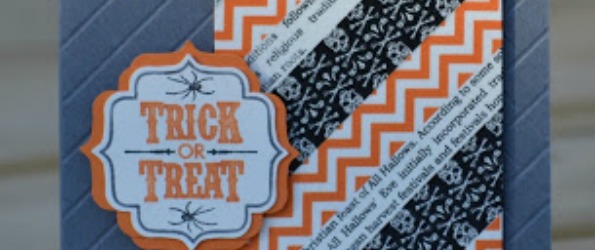 If you need a card for a party, or just because you love making cards, washi tape is the perfect medium for decorating your card. Along Came Stamping made this perfect and easy card.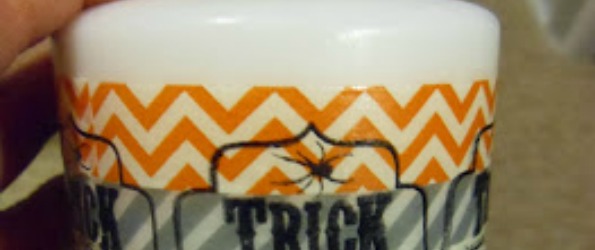 If you have boring old candles and want to get some Halloween ones, don't spend a ton of money on already decorated ones. Just add washi tape! It is simple enough to do, but if you need instructions, check out Beauty and the Stamper.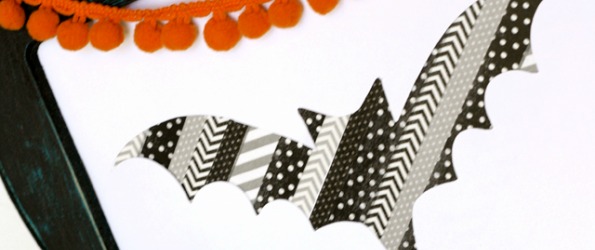 It will take quite a bit more work, but the results can be stunning. You can create silhouettes with washi tape of any sort of Halloween icon. The bat above is the creative genius of Sisters Suitcase.
Bargainmoosers, what have you created with washi tape? Let me know in the comments below!