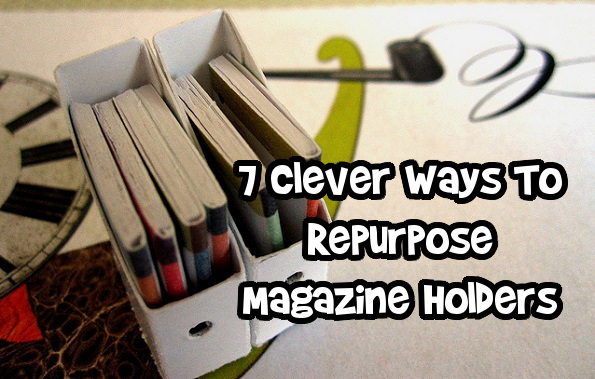 Spring cleaning has started at my house already. While I like to be organized, I could spend a small fortune in small bins and containers. Magazine holders are a storage container that can be made of cardboard, metal, plastic or sometimes even wood. These inexpensive containers usually cost only a few dollars at the dollar store. You can spend an extra buck or two more and find many stylish options at IKEA. Depending on the project, you can also make your own magazine holders out of cereal boxes following this tutorial from Crafty Journal after you raid the recycling bin. Make your containers even cuter by covering them with fabric, pretty paper or comics.
Create A Mail Storage System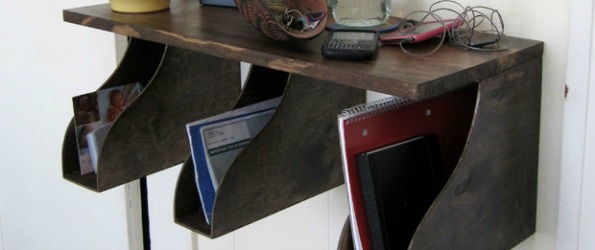 Check out this mail rack on Lifehacker from user kazmataz. Using only a simple shelf, a few wooden IKEA KNUFF mail organizers and some wood stain, she created an awesome fixture to stash mail and other small items by the door.
Store Your Potatoes and Onions
I used to have a special wood box that kept my potatoes and onions organized, but it broke. I think I spent $40 on that box. Check out this idea from Mimi's Crafty World to store your produce in metal mesh magazine holders. With a see thru container, you are less likely to end up with wrinkly potatoes you forgot about.
Hide Your Eyesore Modem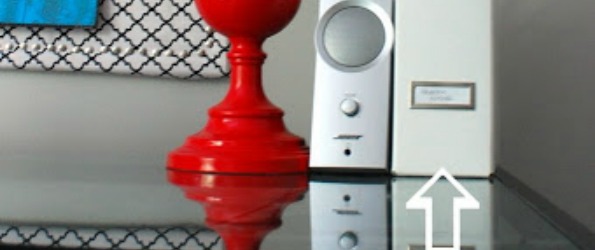 Your modem is a necessity, but they sure can be ugly on a shelf. Use a magazine holder to hide the eyesore just like they did at Design O.C.D. with very little effort. The box is open on one side and it should allow airflow to keep your router cool while looking chic.
Store Your Craft Supplies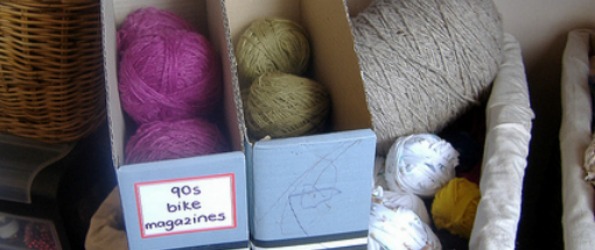 If you like to DIY, it is very likely you have some spare craft supplies around. Storage containers geared at crafters can be pricey. I love this storage idea for yarn from Laughing Purple Goldfish using magazine holders. Even better, this could work for paper or scraps of fabric.
Organize Canned Goods In Your Pantry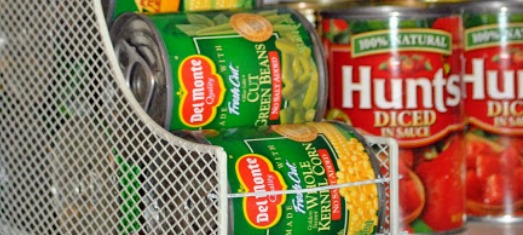 If you are like me, you dig through the pantry looking for tomatoes and end up with a can of beans instead. Check out this perfect storage idea from PB&J Stories. Use magazine holders to organize your canned goods so you can locate them quickly and effortlessly. You can match your kitchen's personality by recovering the outside in a pretty pattern.
Store Tea In A Corner Shelf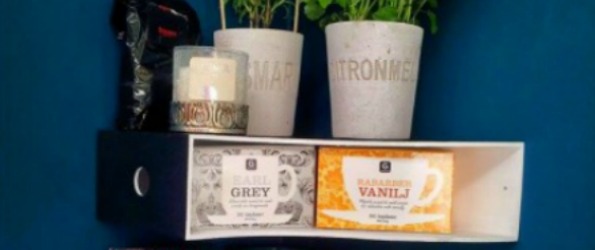 This tea and herb shelf using the Ikea wooden KNUF is a great idea. Check it out on Ikea Hackers. You could use this corner shelf idea for K-cups, spices, or any other small item storage.
Storage Inside A Cabinet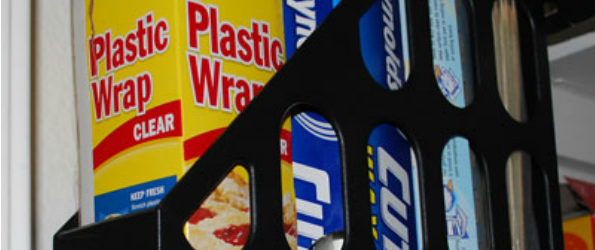 The Simple Life and Home mounted these containers on the inside of their cabinets to store long boxes such as aluminum foil and plastic wrap. You could use screws or even use command hooks for a removable option. This would work equally as well mounted in your bathroom cabinet to hold your curling iron or flat iron.
Bargainmoosers, what else besides magazines would you store in a magazine holder?
(Image Credit: The Shopping Sherpa)