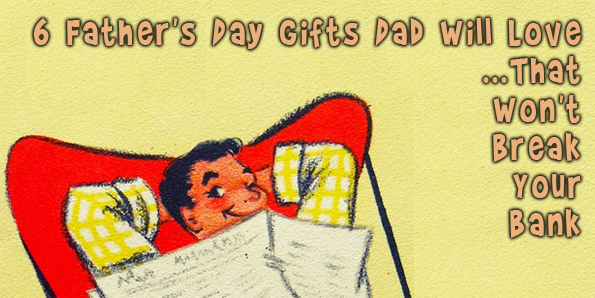 Father's Day is this weekend, in case you haven't heard. Most of the Dads I know are practical people who like gifts they can use. A lot of them will also say "don't get me anything", because the most practical thinking is to save your money. If you Dad (or the father of your children) is like this, why not make him something that is inexpensive and from the heart? Here are some very crafty ideas to get you started.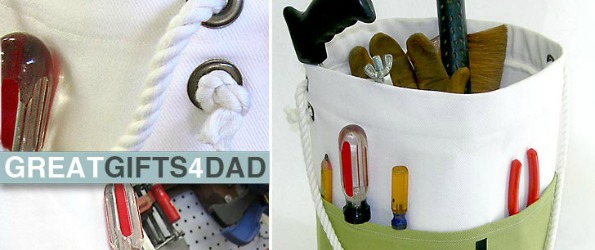 I absolutely love this tool tub and tote idea from Sew4Home (above). She gave Dad what every man needs and loves - tools - but in a practical and heartfelt way by designing it herself. I'm not a seamstress, so this gift would never come from me, but for those who know how to work a needle, this is amazing.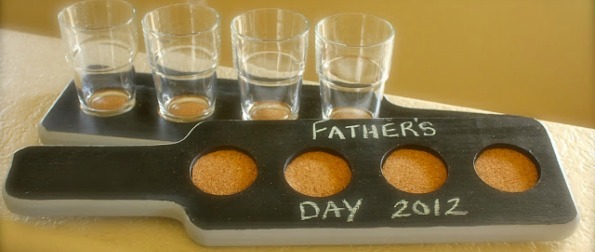 If Dad is not into tools, I'm going to guess he is into beer. This beer flight paddle (above) is a totally practical gift, because anything that helps him drink beer is useful. Thanks to 2nd Story Sewing, but there is no sewing involved (score for me!).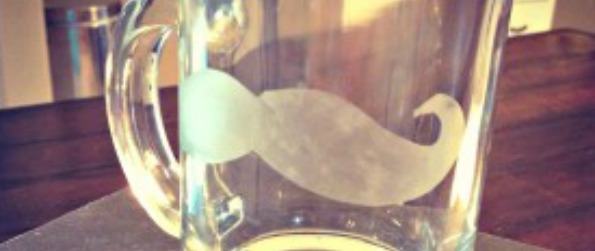 And once again, help Dad drink his beer (or other libation or even coffee) with this DIY sketched mug (above). You could sketch anything onto the mug but moustaches are so right now and Stock Piling Moms realizes this.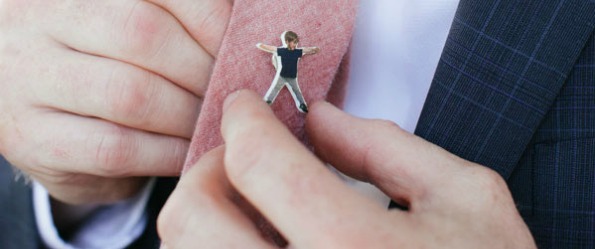 This idea from Oh Happy Day is so freaking cute (above), I can't contain my joy! As a tie tack or key chain, what man wouldn't love a mini version of their adorable mini me with them at all times? Kids would also have a great time helping Mom make this.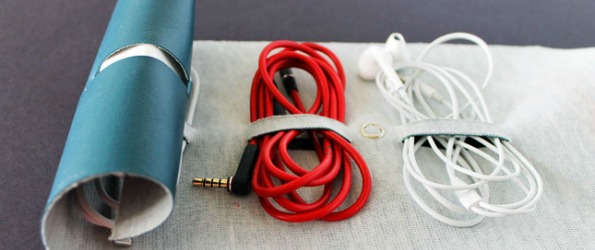 My organization-obsessed hubby would love one of these cord rollers (above)! So easy to make, you simply need a few materials and some cutting tools. Follow the instructions on the Brit + Co. website.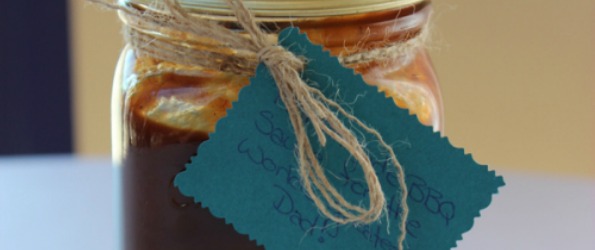 If Dad isn't fixing stuff or drinking beer, I bet he's eating. Although, some industrious men can do all three at once. Make Dad some of this homemade BBQ sauce (above) and maybe he'll thank you by BBQ'ing you some ribs. This is the gift that keeps on giving! Special Event Rentals knows what Dad likes.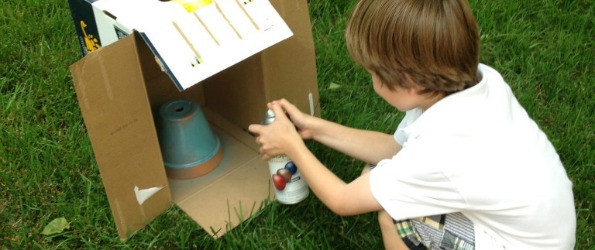 This is one idea the kids can help you with and Dad will love (and it still involves eating). Staying Close To Home made this unique candy dish from a terra cotta jar (above).
Bargainmoose Dads, which one of these ideas would you love to see this Sunday? Tell me in the comments below!