We all love Starbucks, and I am sure we all have our favourite drinks to order. But did you know that there are some delicious bevvies you can order that aren't on the menu? Most of these secret orders were invented by Baristas from different Starbucks locations, so not all locations may be familiar with them. Please don't get upset with the Starbucks Baristas if they don't know the drink by name. Instead, why not show them the recipe? Here are 5 more secret Starbucks Menu Items. Don't forget to check out the last five secret items that I had posted.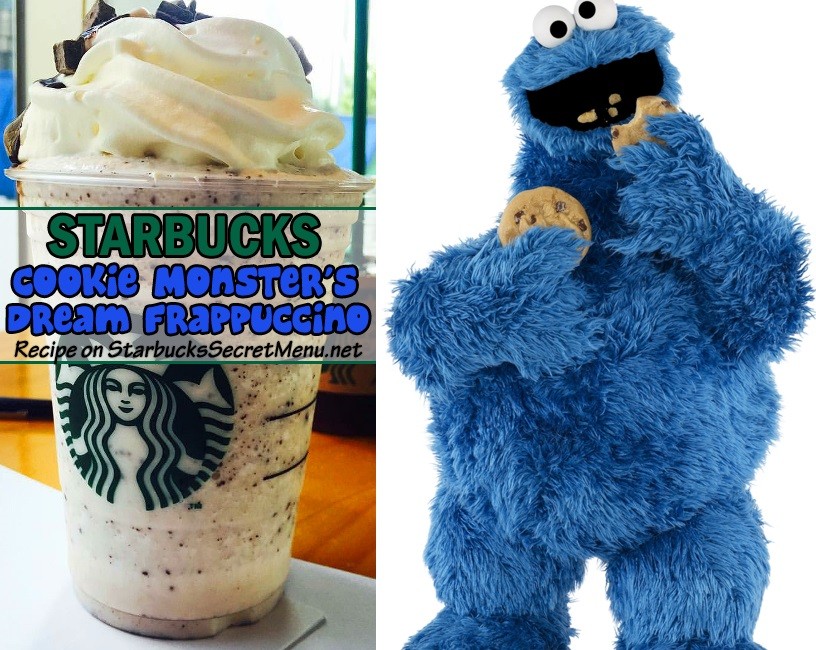 Cookie Monster's Dream Frappuccino
The flavour of this frap is like the Cookies and Cream Frappuccino, with a chocolatey flavour and a delicious crunch to it.
Recipe:
Vanilla bean Frappuccino
Add white mocha sauce (2 pumps tall, 3 grande, 4 venti)
Java chips blended in
Top with whipped cream and mocha sauce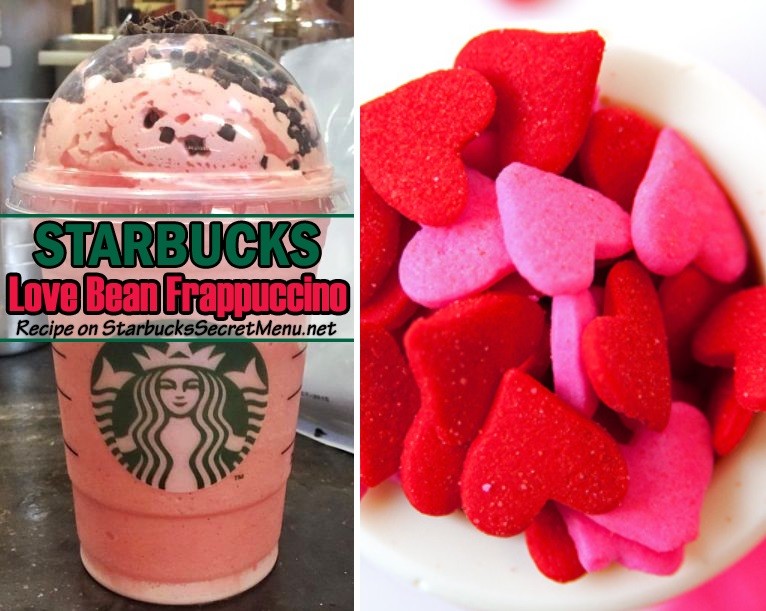 Love Bean Frappuccino

The Love Bean Frap is brightly coloured and delicious. This isn't a very common mixture, so be sure to show your Starbucks Barista the recipe. I can't wait to try this one. It should be a lovely combination of raspberry, vanilla and deliciousness.
Recipe:
Vanilla bean Frappuccino
Add raspberry syrup (1 pump tall, 2 grande, 3 venti recommended)
Top with raspberry infused whipped cream and chocolate curls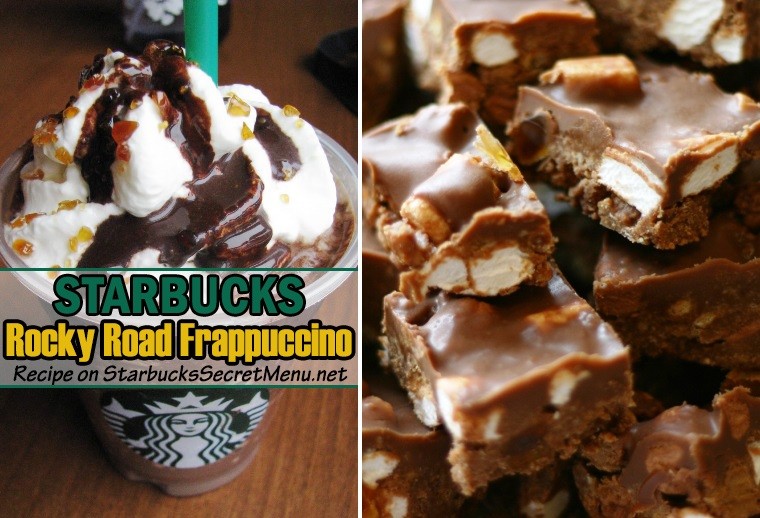 Rocky Road Frappuccino

This one is addicting. I have had it, twice. My local Starbucks Baristas seem to know this one by name, so hopefully you have the same luck. I may be forming a nice puddle of saliva just telling you about this one! Get a frap that has a delicious taste mix of chocolate, nuts and marshmallows!
Recipe:
Heavy whip to the bottom line
Add marshmallow syrup (½ pump tall, 1 grande, 1.5 venti)
Add mocha syrup (1 pumps tall, 2 grande, 3 venti)
Add toffee nut syrup (½ pump tall, 1 grande and venti)
Optional: 1 packet of almonds (can use the ones meant for oatmeal)
Crème base, ice and double blend
Top with whipped cream, mocha drizzle, and caramel ribbon crunch bits if desired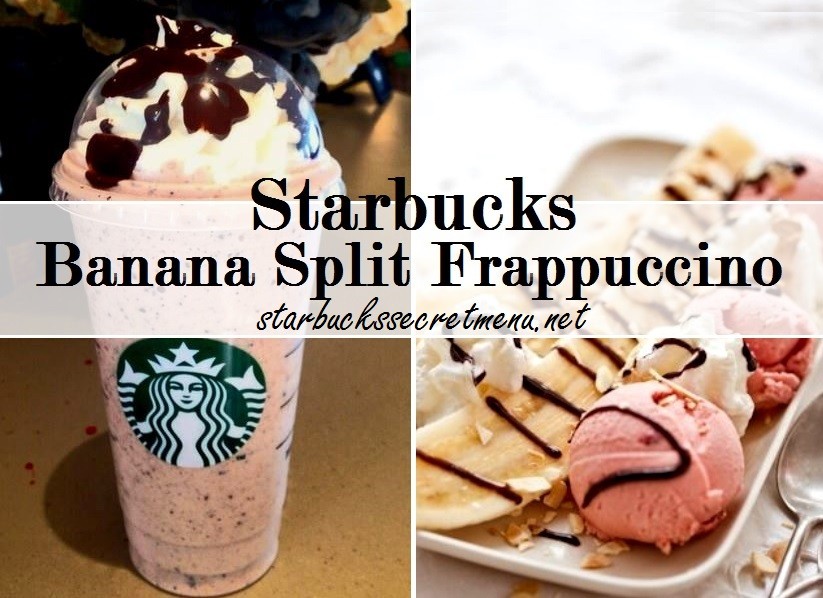 Banana Split Frappuccino

Who doesn't love a Banana Split? Here is a recipe to get a Frappuccino at Starbucks that replicates the Banana Split flavour to a T. I definitely get the caramel drizzle topping!
Recipe:
Start with a strawberries and creme Frappuccino
Add Vanilla Bean powder
Add Java Chips
Add a whole Banana (note the extra cost)
Top with whipped cream and mocha drizzle
Top with caramel drizzle if desired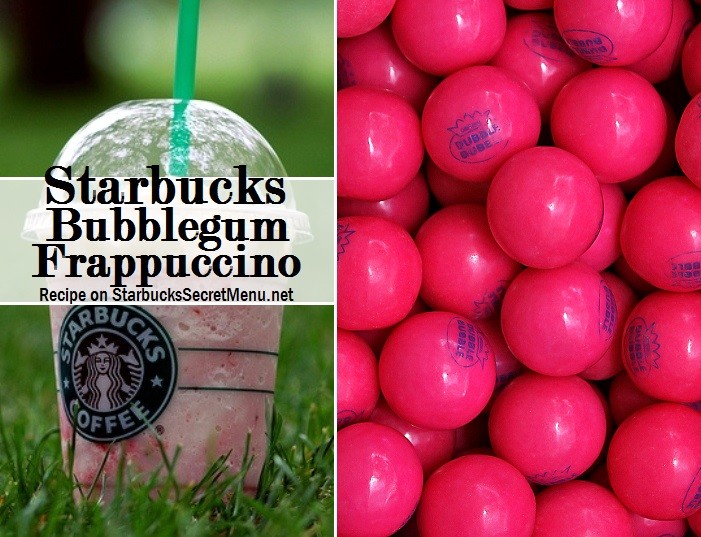 Bubblegum Frappuccino
This one is pretty self explanatory. Bubblegum. This is a great way to reminisce on your childhood, while enjoying a nice cool beverage (for half price if you go at the right time).
Recipe:
Strawberries and Creme Frappuccino
No classic syrup (unless you like it sweet)
Add Raspberry syrup (1 pump for a tall, 2 pumps for a grande, 3 pumps for a venti)
Thank you to StarbucksSecretMenu.net for these ideas, and images. If you want to see even more secret menu items for Starbucks, then be sure to check out that website.
Main Image Credit: Utku Utkucu