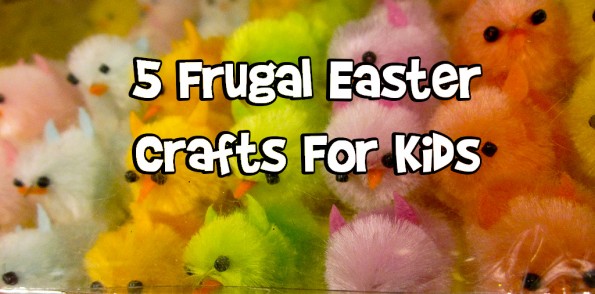 With Easter fast approaching, your child may be begging you to dye eggs. Personally, I don't like dying eggs because then I have to use up all the raw eggs and I don't like wasting food. I know I can do hard boiled eggs, but then I have to make sure I use food-based dyes and my kids won't eat the eggs anyway, so I'm left eating 12 purples eggs. There is a way out. You can do other fun crafts and not spend a ton of money either.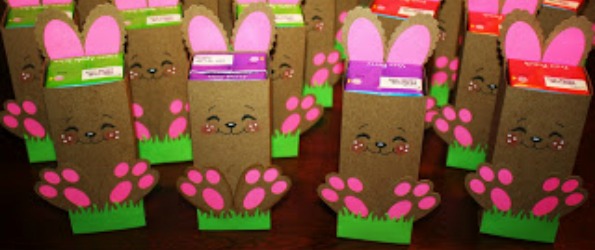 These way too cute bunny juice box covers are so simple and cheap to make. I would also suggest you could use empty toilet paper rolls. Scrappin with my bug has all the very easy instructions on her blog.

These little chicks are made from paper plates. I love how they foster the fine motor skills with cutting and they don't need to be perfect. I love this for any age. Check out what you need at Housing A Forest.

Check out Craft Jr. to figure out how to make these totally adorable and easy finger puppets. You know you or your kids won't be taking them until May.

Pop a few, glue a few. Make these marshmallow Easter bunnies with ease while getting a sugar fix. No Time For Flash Cards has the best crafts.

Puffy paint is fantastic as it makes a fun sensory experience and a unique type of painting. Make some Easter farm animals with puffy paint. For directions on making puffy paint, you'll have to check out Nurture Store.
Bargainmoosers, what are your favourite frugal Easter crafts? Share them with us!
Banner photo credit: DHendrix73