Okay these five lunch box masterpieces are not for the faint of heart. You're gonna need a little skill to pull them off—but if you do? Best. Mom. Ever.
Or dad! Dad does lunches in my house.
We certainly aren't offering up anything close to this in the lunches that leave our house each morning but if you are up for it and have the patience I'm pretty sure these will have a 100% consumption rate! You're going to want to start by snagging some of these bento-style containers.
Make sure to snap a pic and share them with us on our Facebook page if you decide to give any of these a try...
My Little Pony—Pinkie Pie Sandwich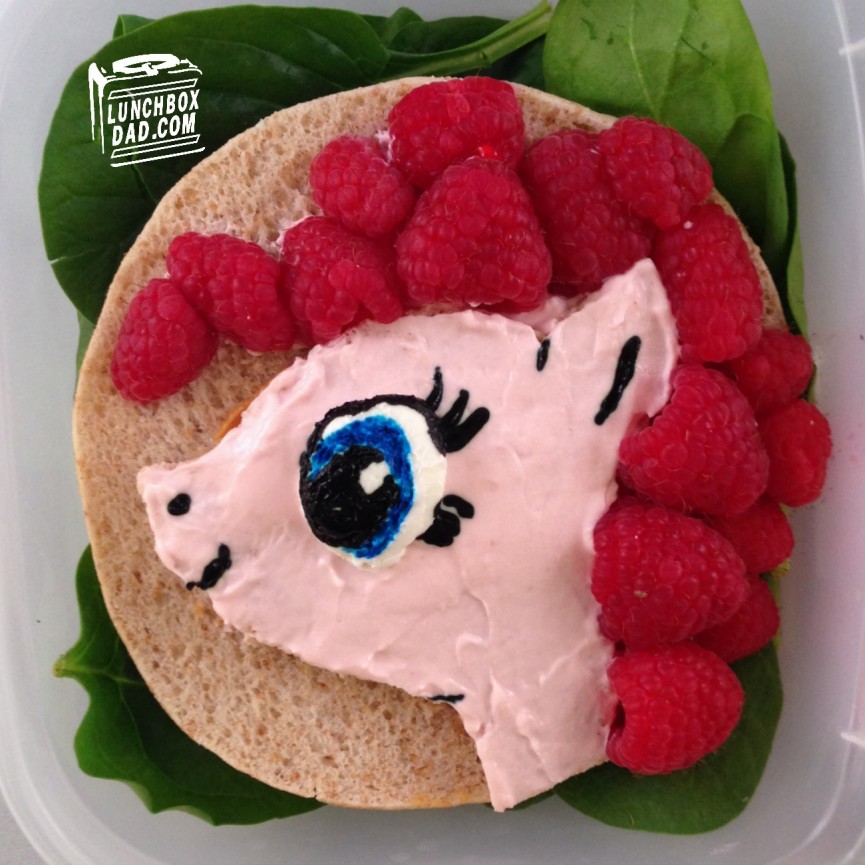 My kids would actually lose their minds if they found this Pinkie Pie sandwich in their lunch box. They are My Little Pony obsessed and I'm thinking that despite my 100% consumption guarantee, this one might actually prove a little too amazing to eat. You can get the recipe and instructions over at LunchBoxDad.com.

Minion Lunch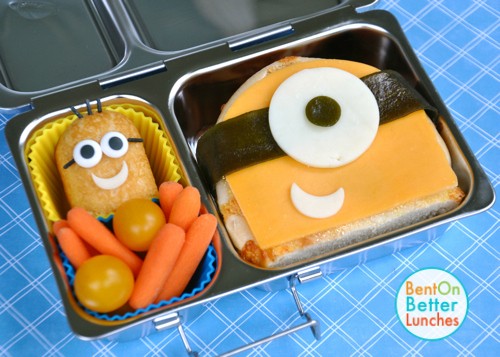 Everybody—young and old alike—loves minions. When those minions come in the form of a cheese bagel and half a Twinkie? Well there's just no ifs ands or buts about it—best lunch ever. Check out Bent On Better Lunches for the complete how-to on this one.
BB-8 Bento Lunch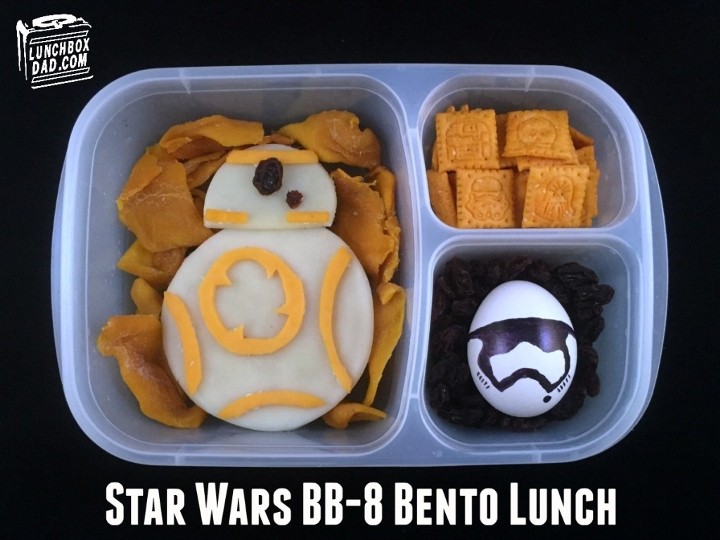 Okay Lunchbox Dad, now you're just making the rest of us look bad. This Star Wars BB-8 lunch is so simple, yet so genius, that the rest of us need to bow down your your bento box mastery and concede that you win. You WIN LUNCH BOXING. The storm-trooper hardboiled egg? Amazing.
Disney's Froze Olaf Lunch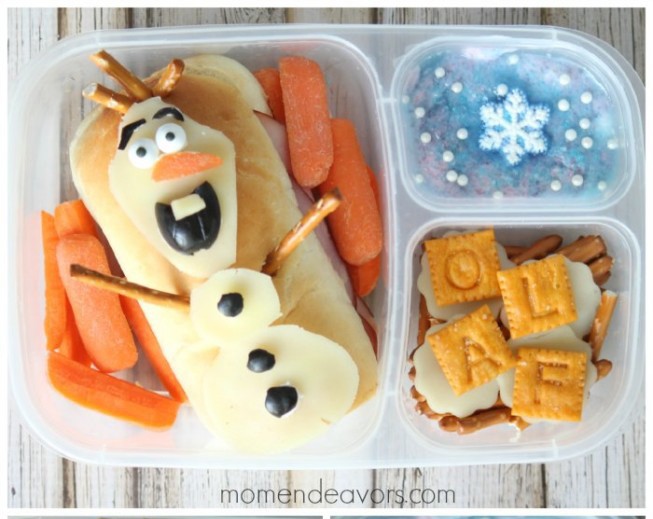 The only way that Disney's loveable Olaf could get any cheesier, is if he were actually made out of cheese. Which, in the case of this Frozen-themed lunch, he is. Provolone to be exact. The letter crackers are a creative touch that you could use in any number of different ways! Get the details on prepping this Frozen lunch at Mom Endeavors.

Teenage Mutant Ninja Turtle Lunch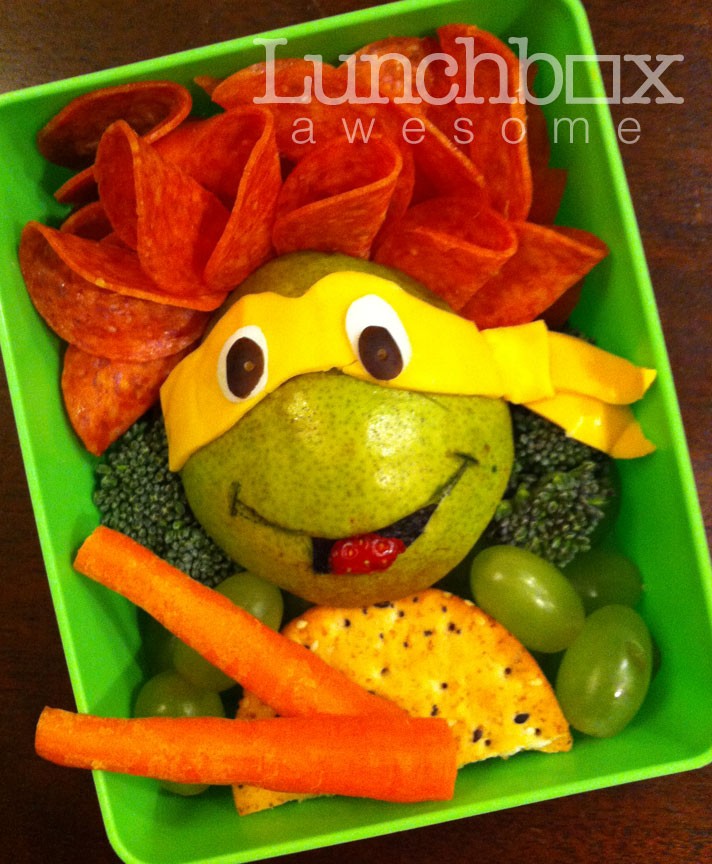 You guys! It's just a pear, some american cheese and salami! But it takes a brilliant creative mind to put it together like this. Heather Sitarzewski from Lunchbox Awesome is just that. You have to check out her site to see this TMNT lunch and literally hundreds more.
There you have it parents. The coolest lunches on the planet. One for each day of the coming week. Which one will you tackle first?
Don't forget to take a picture and share it with us on Facebook!