There isn't a single person I know who doesn't sympathize with parents or caregivers who, by 'luck of the draw' got a wonderful but collicky baby. We've put together a useful list of 5 baby products that can help soothe a collicky baby. In doing so, hopefully everyone will sleep better.
This one is my ultimate pick! A mother of 2 invented the Babocush when she had a need for it herself after having a baby boy who cried a lot. This helps to cocoon baby in a stomach position with vibrations and heartbeat sounds. It can lay securely on the floor (I love that they can't fall off of anything!) or, you can attach to a rocker you may already own for additional soothing sensations. The Babocush is 99 GBP after saving 27% plus 21 GPB (may vary) for shipping. You will be charged in GBP during checkout and that's around $197.77 CAD total and you'll need to cover additional import fees at the door if there are any fees applied.

Here's how it can help:
Reduces crying from colic
Relieves wind
Allows airways to relax (instead of hunched up in baby seat)
Reduces crying from reflux
Reduces startle effect
Reduces flat head effect
The results speak for themselves:
90% of mums reported a 70% decrease in baby's crying
85% of mums reported a 75% reduction in crying from colic and reflux
95% of parents claimed that baby slept more peacefully at night
100% of parents claimed an increase in family happiness and well being
The babocush meets safety standards for ages up to 6 mos. old. (Make sure to follow all safety instructions.)
The babocush does not include a baby chair or rocker but you may have one already that fits! You get a shaped foam mattress with a mattress cover, soft outer cover, 5 point harness, vibration with heartbeat device and there are 2 strong straps to secure to your own baby chair or rocker, measuring no less than 650mm long by 400mm wide. The babocush measures 650mm long x 400mm wide x 175mm deep.
There was controversy this week on this Babocush, after the video of the collicky baby got viewed more than 10 million times. Some viewers were upset saying nothing compares to a parental/caregiver one on one attention. So...Does it replace a parent's touch? NO! Of course not. But... does the Babocush offer additional support that a parent can not possible offer 24/7? For sure!
What do you think? For or against the Babocush? Tell us in the comments below!
Medela Calma Nipple Bottle
'Today's Parent' put their stamp of approval on this Medela Calma Nipple bottle in 2016. There's no nipple confusion with this nipple and it can help prevent gasiness because baby regulates the amount of flow! It sells for $16.99 @ Amazon.ca.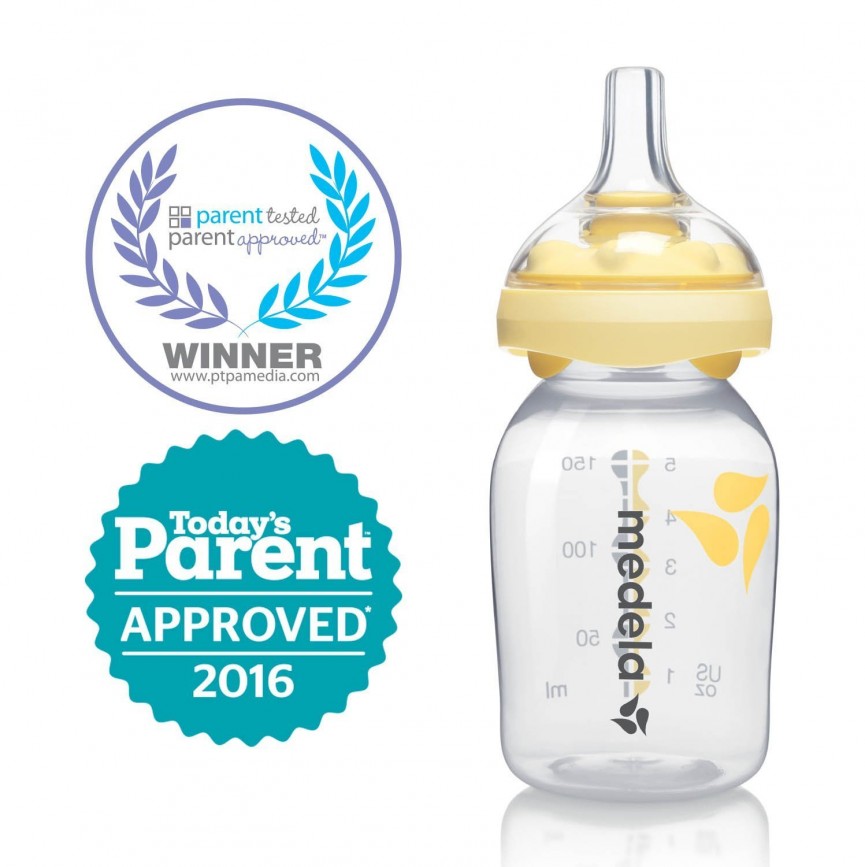 Dr. Browns Natural Flow Wide Neck Bottle
Another option that we like is the popular Dr. Browns Natural Flow Wide Neck Bottle; besides helping to prevent colic, it also helps to prevent baby from getting fluid in their ears. This is on sale for $9.97 reg. $12.99 for an 8 oz. bottle @ Amazon.ca.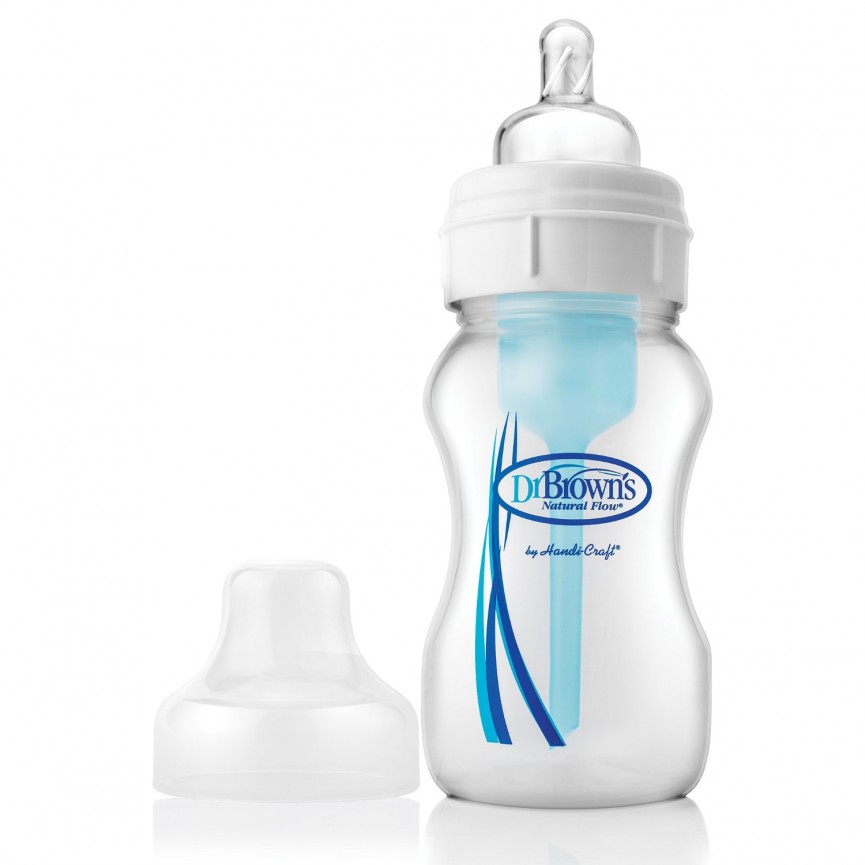 If after trying all of the true and tested activity for baby such as burping them, pumping their legs, massaging stomache and getting tummy time, I'd be reaching for Ovol Drops. Both of my kids used it and it worked pretty well when gas pain was the issue! It's selling for $8.49 @ Well.ca.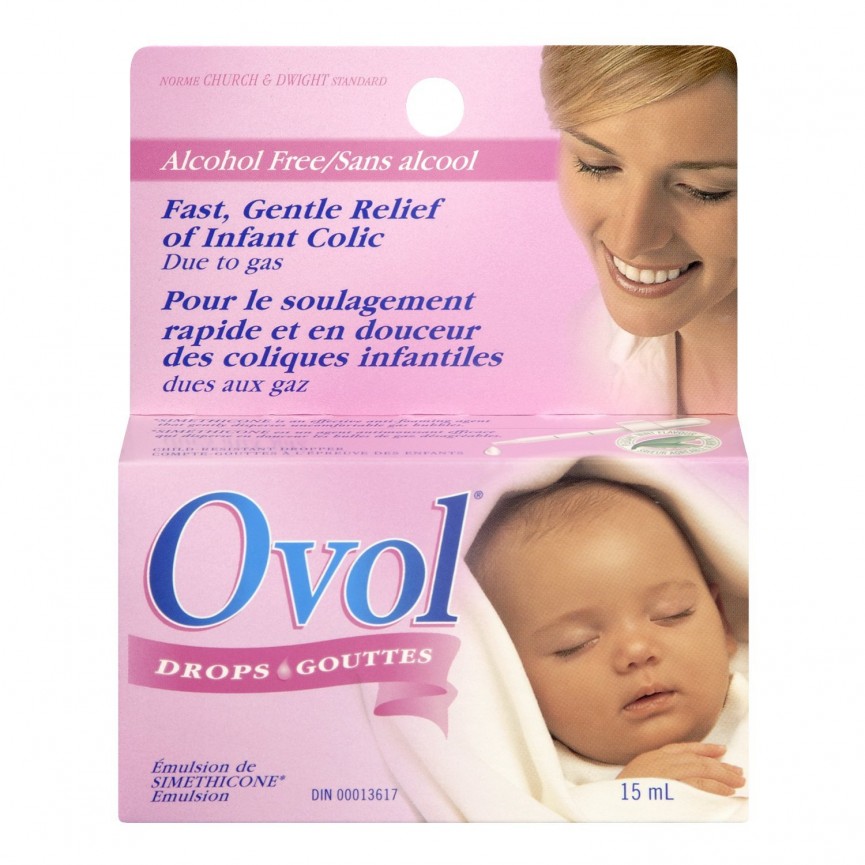 Bios hot water bottle with cover
This works like a treat for babies because it isn't electric and you can control the amount of heat your baby feels with the water temp. you choose. I like that the heat slowly goes away so baby is never laying on it for too long. You can buy the Bios hot water bottle with cover for $15.99 @ Well.ca.
There you have it, 5 sure-fire ways to conquer colic in babies so they can feel more comfortable, sleep more soundly and have everyone feeling better!