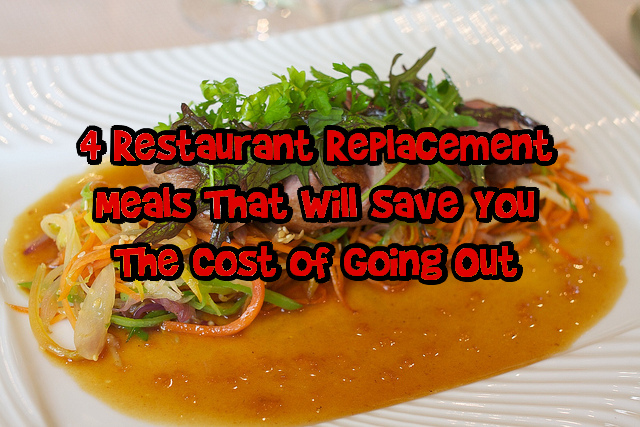 January and February are notoriously slow months for businesses like retail and restaurants. People are spent. If you are trying to save money on your budget, one of the best ways to do it is to eat at home. I love eating out and I find this very hard, but, if I (or my husband) could cook me a restaurant-worthy meal, it is almost nicer to stay home. Plus, restaurant portions are always huge and loaded with calories, so if you are trying to eat healthy, eating at home is much better option. Here are four meals from restaurants you can make at home and save you the cost of going out. I've used the restaurant prices from restaurants in Toronto as a guide, although this is just an average price range for a major city. The prices could be higher or lower in other urban or rural settings.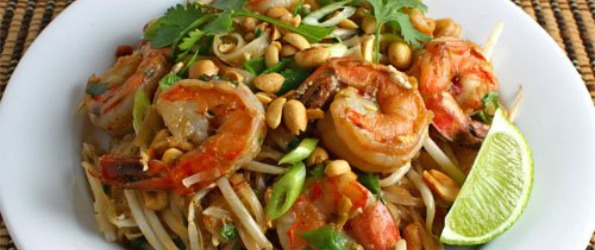 Pad Thai is one of the less expensive dishes you can get at a restaurant, but you can still do it cheaper at home. The first time you make it the ingredient list is going to add up, but these are mainly ingredients you can reuse again and again as the amounts you need are small. So as an average over time, this can be a very inexpensive dish. Check out this recipe from Closet Cooking, which looks utterly delicious.
Shrimp Pad Thai:
In a restaurant: $11.99
At home (averaged over time): $5
Savings: $7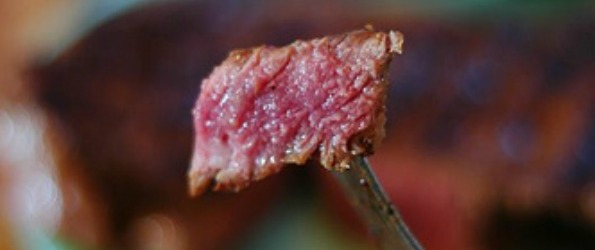 If you love steak, like I love steak, chances are you really love it at a steakhouse. But, when you think about it, you can do the exact same thing at home following careful instructions. You just need to know how to feel the steak to know its doneness, just add salt and pepper and buy the best cut of meat. The cut of meat can be the exact one the steakhouse uses, but the dinner will be a fraction of the cost. Another very important trick that all of the restaurants use - add butter. Butter makes everything taste better and makes you think you can't have this good of a steak at home. As for that side of baked potato, potatoes are very cheap and so easy to make too! Check out the Pioneer Woman's tutorial on how to cook a steak and you'll be eating like you are at The Keg every day.
Steak (12 oz New York) and a baked potato:
In a restaurant (The Keg): $30.95
At home: $15 for the steak, $1 for the potato, another $1 for the fixings
Savings: $14

How about breakfast for dinner (or for breakfast)? Make your own grand slam breakfast at home with all the trimmings - pancakes, sausage, bacon, eggs and toast for just a fraction of the price. Besides the bacon, all of these ingredients are notoriously inexpensive. Once you have the butter, eggs, milk and flour, pancakes are about $0.25 each or less made by you. Two eggs cost you about $0.50, toast is about $0.25 and the sausage or bacon probably outs you about $1 each. The grand total for your grand slam at home is considerably cheaper than the one at Dennys. You could even jazz it up a bit and make Paula Deen's sausage egg sandwich recipe.
Grand Slam Breakfast:
In a restaurant (Dennys): $6.99 (more expensive on weekends)
At home: $3.25
Savings: $3.74
Photo Credit: Dennys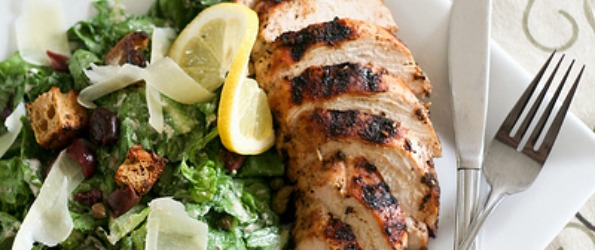 One of my husband's favourite meals is grilled chicken caeser salad. In a restaurant, the markup on salad is astronomical and with salad you need to know that your ingredients are fresh because that is what makes the salad good. So many times I've been disappointed to find out that my salad has been made with bagged salad, which just tastes wrong. Making this at home, I not only can save some money, but I can choose the freshest ingredients too. This recipe from The Healthy Foodie is very healthy, but you don't even need to make your own dressing. There are some really great bottled dressings out there like Renees or Newman's Own that are really delicious and cost about $4 for an entire bottle that should last you at least four full-sized salads or more (so about $1 a serving). Making your own croutons is very simple and as easy as using stale bread (yay you recycled something you would have thrown out too), adding oil and spices and cooking in the oven. A skinless, boneless chicken breast will cost you about $3, and you don't need to add many ingredients to cook it, since the dressing will speak for itself. Your entire head of romaine will cost $1-$2 depending on season. A squeeze of lemon will also make your salad pop. Spring for some nice parmesan cheese and you've got yourself a delicious, healthy and inexpensive salad.
Chicken caeser salad:
In a restaurant (Kelseys): $13.99 for an individual salad
At home: $4 for a family-sized salad
Savings: At least $10 depending on how many will eat it
Some tips for making your at-home meal feel more like it came from a restaurant:
Use white plates - white plates make the food stand out, not the plate
Decorate your table nicely with some candles, nice cutlery and glasses and even a tablecloth if you have one
Dim the lights
Spend your money on the wine to go with your meal, rather than the meal (plus tip and babysitter!)
Turn off all electronics including the television and put on some light, low music
Worry about the dishes tomorrow and just enjoy your meal and your company tonight
Bargainmoosers, do you have any great recipes for restaurant meals you can make at home for a fraction of the cost? Let me know in the comments below!
(Banner Photo credit: Sidious Sid)