There are WAY too many gift sets available this holiday season! Here's a list of the top picks based on both value and price point. A bunch of these are even on sale right now, too!
40% off Beauty Gift Sets from Body Shop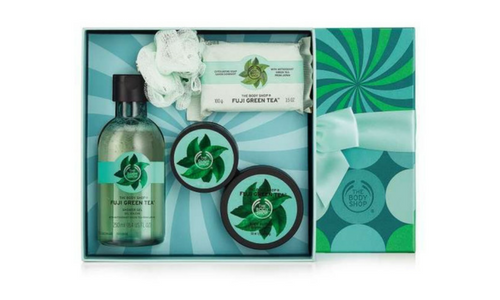 All gift sets are 40% off right now at The Body Shop for Black Friday! This deal is on now (Nov. 22, 2017) through Nov. 26, 2017 – and prices start at $6!
This is the perfect chance to pick up a few Christmas presents! Just make sure you grab a few things to spoil yourself, too! Here are a few I'm dying to try out:
The Body Shop has beauty gift sets for almost every scent in their lineup, so you'll definitely find one to fit everyone on your list! Some of the top Christmas picks include the Festive Gift Sets, and there are nine of those to choose from. Each one comes with Shower Gel (250 ml), Body Butter (50 ml), Body Scrub (50 ml), Bar Soap (100 g), and a Mini Bath Lily. The nine options are:
Wild Argan Oil Festive Picks Gift Set
Shea Festival Picks Gift Set
Satsuma Festive Picks Gift Set
Moringa Festive Picks Gift Set
Mango Festive Picks Gift Set
Fuji Green Tea Festive Picks Gift Set
Coconut Festive Picks Gift Set
British Rose Festive Picks Gift Set
And, of course, there are lots of other sets to choose from, too!
The Beauty Scene Kit from London Drugs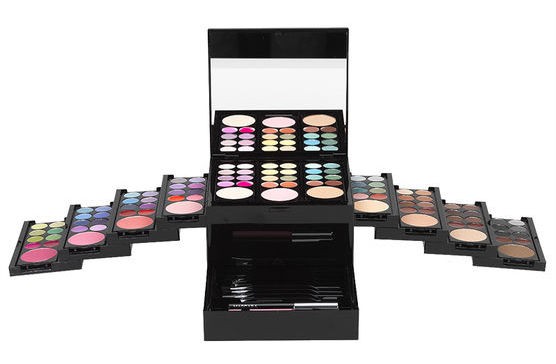 If you're on a tight budget this year (and who isn't!) or shopping for a certain young lady who wants to start experimenting with makeup, this 180-piece beauty gift set has plenty of colours to try out! Plus, it's on sale right now!
Deck the Haul Gift Set from Cake Beauty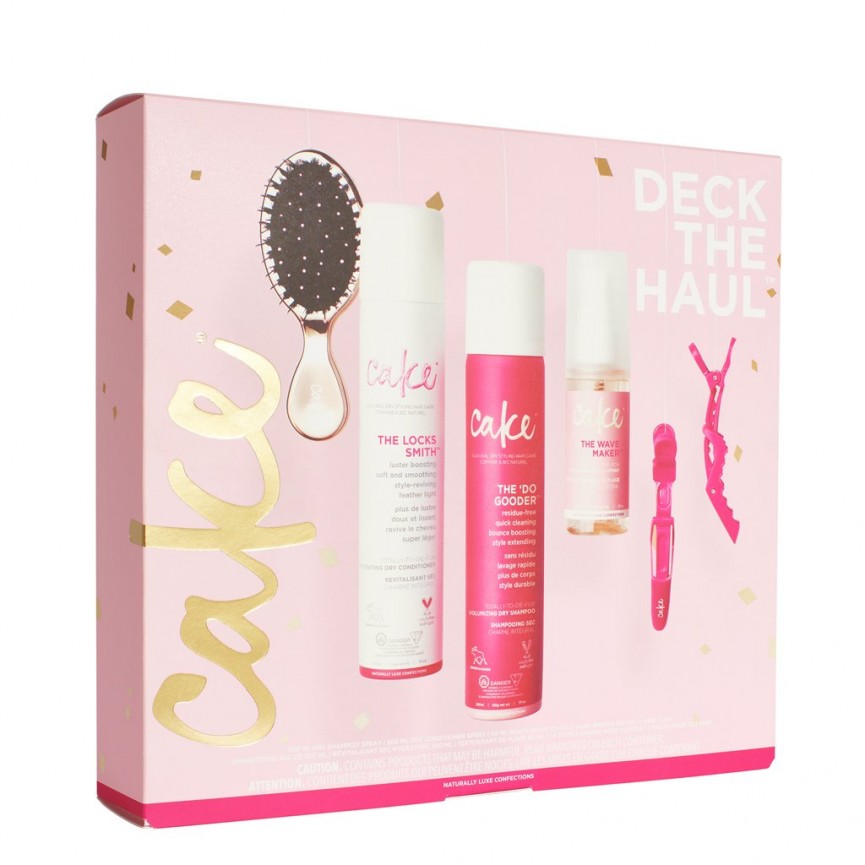 This Dry Styling Gift Set comes with everything (and I mean everything) you need to get the most out of your dry shampoo days. It's great for blonde to dark hair, and it's on sale for 60% off right now!
Masking All The Way Set from Sephora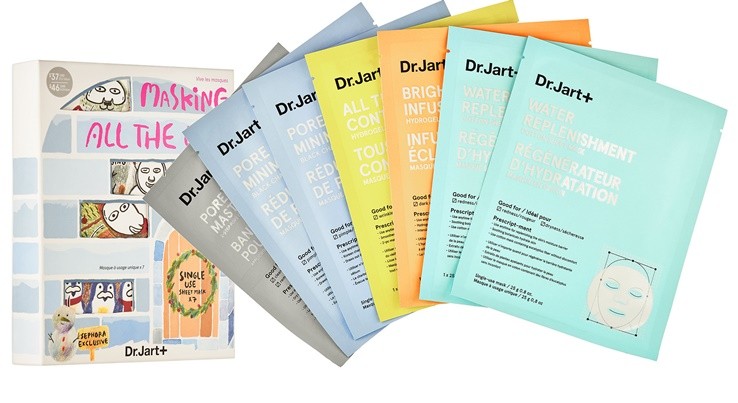 This set includes all seven of Dr Jart+ face masks. This is a great starter option for first-time users who are still figuring out which masks is best for their skin-type; it's also great to try these in the winter when the weather reeks havoc on skin, leaving it at its driest, reddest, and most uneven.
J.R. Watkins Lavender Essentials from Beauty Boutique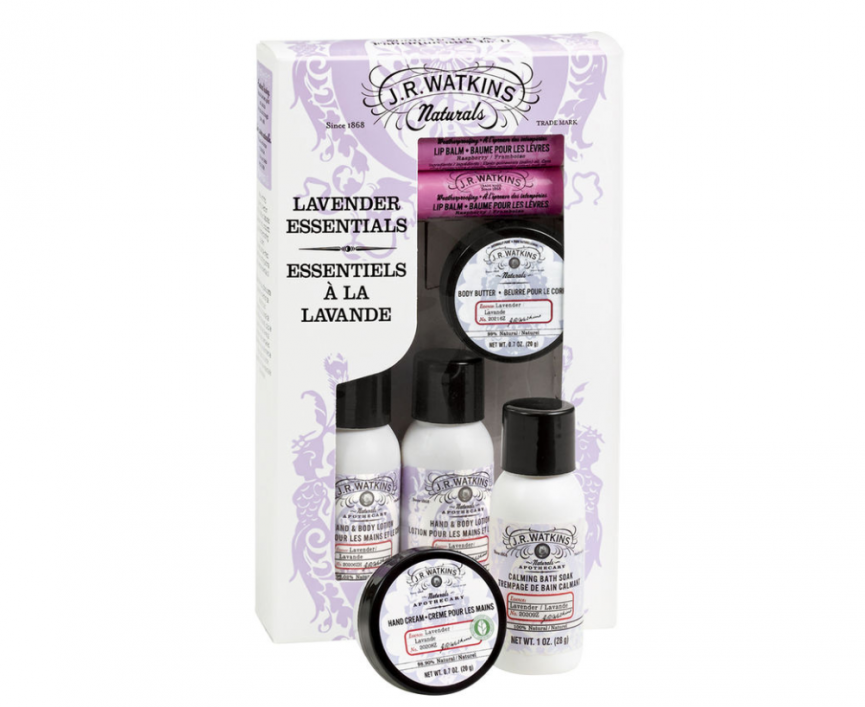 This one is perfect for a lady in-want-of-a-recharge! The set includes lavender hand and body lotions, a bath soak, hand cream, body butter, and raspberry weatherproof lip balm. It's on sale while quantities last.
The Fragrance Sampler & Gift Certificate Set from Beauty Boutique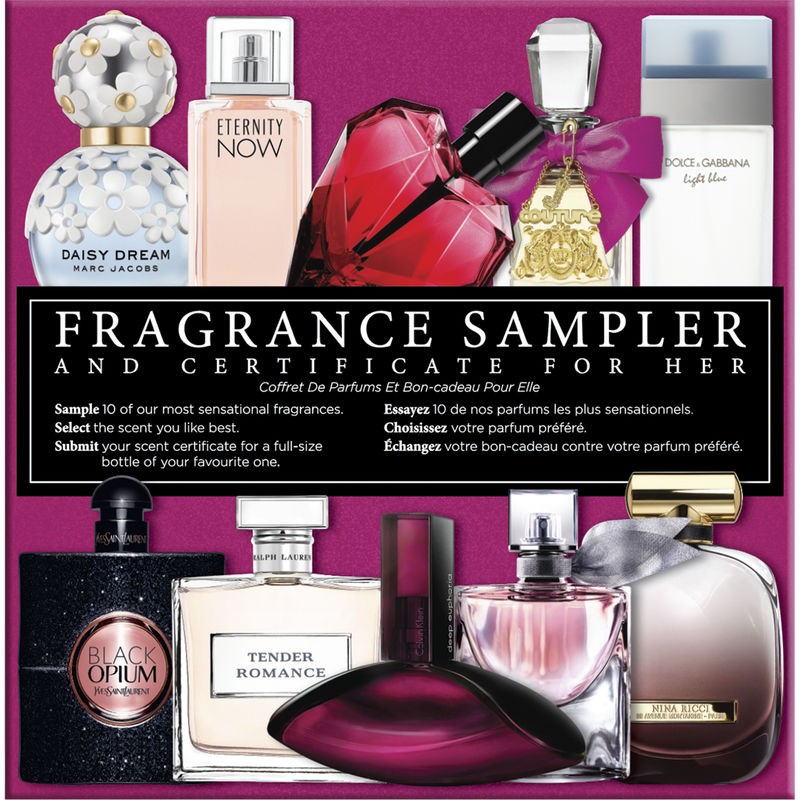 This gift set includes 10 of Beauty Boutique's best-selling fragrances and a gift certificate for whichever fragrance the gift recipient likes the most! There's also a slightly higher end option called the Fragrance Mini Coffret & Certificatewith brands like Versace, Lancôme, Giorgio Argmani, Salvatore, etc. for $97.00.
It's out of stock right now, but we'll let you know if it's back in soon!
Hope you found this list helpful! Comment below if any of these strike your fancy!