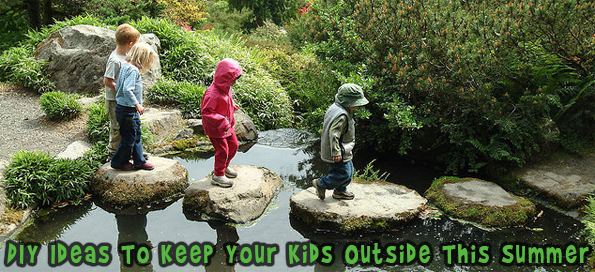 The absolute worst part of summer vacation is the "I'm boreds". Stop them before they start by getting these DIY projects ready before the end of June. These are easy, cheap and could be a lot of fun for you and your family.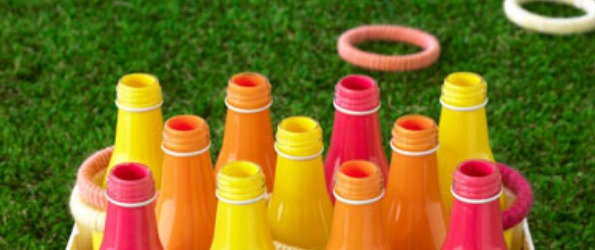 This game should last at least the five minutes it takes to make it with just glass bottles, paint and embroidery hoops. Woman's Day(above) is the go-to for instructions.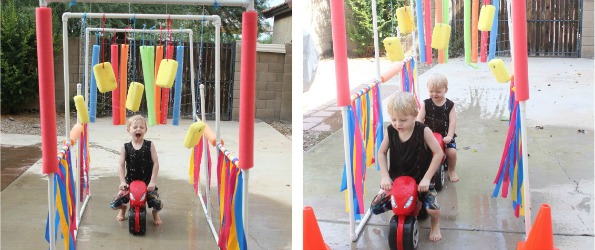 Probably my most favourite idea ever, this kiddie car wash will be a hit with all of the kids in the neighbourhood! I've definitely sent this one to my husband for completion ASAP. Mom Endeavors (above) definitely knows what kids will love!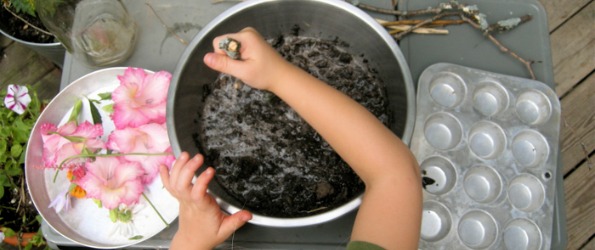 My kids (and every other kid alive) would love a mud pie kitchen! I've seen very elaborate mud kitchens with actual tables and a backdrop, down to the most simple, just using the ground, mud, a bowl and baking accessories. Since we are keeping it cheap and easy, this one from Elsie Marley (above) is perfect.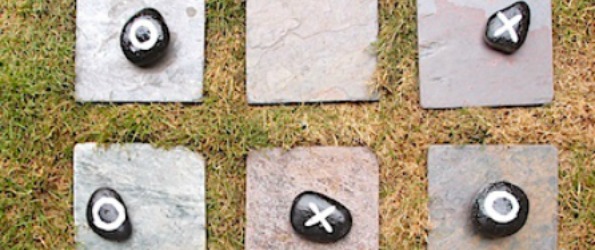 Northwest Edible (above) easily made this garden tic tac toe with tiles, rocks and paint. Functional and fun, plus it adds whimsy to your garden!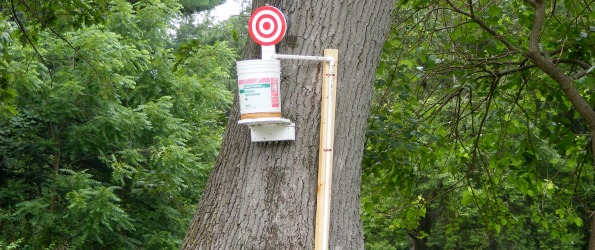 The Happy Housewife (above) rigged up this DIY water feature as a game for a party. Your kids will love splashing all of their friends when the bucket fills up.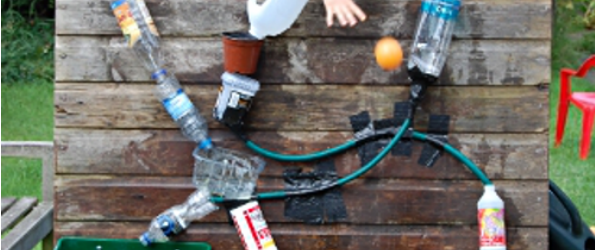 Curbly (above) made this complicated-looking, but totally easy waterplay feature for her backyard. Just using empty water bottles, hoses, tape and a wood plank, this is something the kids would play with for hours. Plus, it's educational.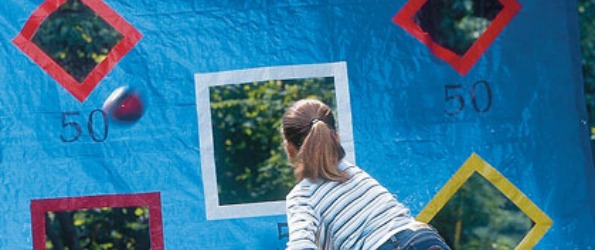 This passing practice is a game for the whole family. Spoonful (above) used a tarp and coloured duct tape, then strung up this fun game to help kids with their accuracy in passing the ball. Best yet, they won't even know they are working on any skills because they are having too much fun trying to get the most points.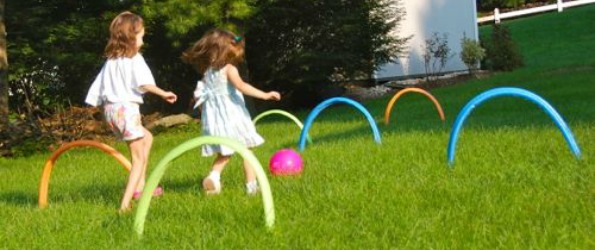 How about a game of lawn croquet? Using just pool noodles and garden stakes, Inner Child Fun (above) fashioned this makeshift set.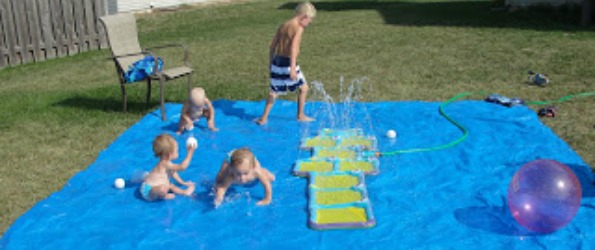 Can't get to the splashpad and it's a smoking hot day out there? Give the kids some refreshment with this DIY splash pad. 1 Little Dude and 3 Little Ladies (above) built hers using a sprinkler and a tarp.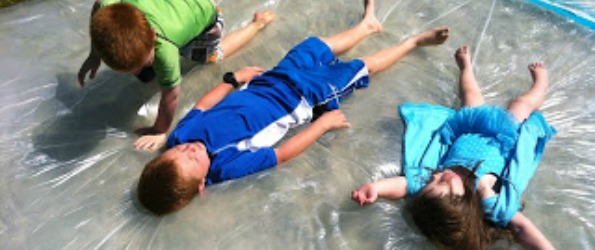 Utah County Mom (above) tried out this idea for an outdoor giant waterbed, and it kept her kids playing for hours and hours. All she needed was a drop cloth and tape and of course, water. This is a great idea for when you want to keep kids dry, but still have that watery sensory experience.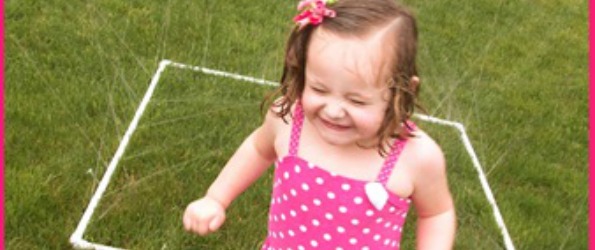 If you really want to go hard core, like HomeSpunThreads (above), make this homemade sprinkler out of PVC pipe.
Bargainmoosers, what do you plan to do to keep your kids busy this summer?
(Thanks to seattlemunicipalarchives)