Weekly Grocery Cash Back Offers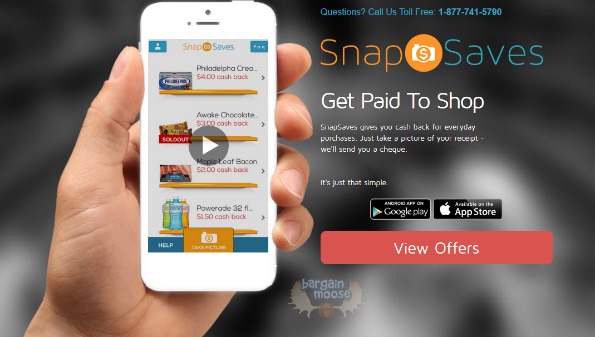 I am excited about all the cash back offers this week for groceries because they are offering them on some great products.  Since you very seldom see printable coupons for produce, meat, and breads, this is the best way to save money on those types of groceries. You can also use printable coupons if you have them with these companies, which is a nice little bonus.
You will find all sorts of cash back deals this week from Checkout51, Snapsaves and Zweet.  All of these apps will get you cash back just for buying groceries that you would normally buy anyways.
Here are just a few of the offers this week from Zweet to check out:
Maple Leaf Ready Crisp Bacon- $0.50 cash back
Carrots- $0.50 cash back
Eggs- $0.50 cash back
There are 16 different offers this week again and most of the offers are for healthy fruits and vegetables and some meats. You will be able to save money and feed healthy for to your family.
These offers plus all other for Checkout51 will be available until June 4th 2014
Any brand sliced bread- $0.25 cash back
Wheat Thins- $1 cash back
ET TU Salad Kits- $1 cash back
MELT Organic spreads- $1 cash back

And lastly, you can save on cash back offers from Snapsaves.  They are a bit different from the other two companies because they offer two different products for cash back each day.  Each products will have the offer for 1 week starting on that day.
Here are some of the offers for Friday, Saturday and Sunday:
Friday May 30th
Pineapple- $0.25 cash back
Saturday May 31st
Maille Mustard- $0.25 cash back
Sunday June 1st
Fresh Salmon- $0.25 cash back
We will be posting each of thee companies deals every single week for you so make sure to check out the blog post before heading out shopping.