Weekly Grocery Cash Back Deals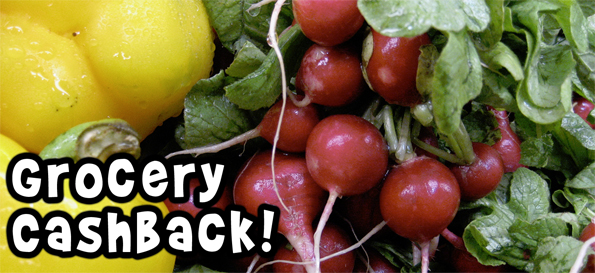 Want to get money back just by shopping for your groceries? Then make sure to take advantage of these grocery cash back deals from Snap by Groupon, Checkout 51, Save.ca and Zweet.
Every day this week-end, you can get the following limited time cash back deals:
Thursday, December 11th

Arugula: $0.25 cash back
Apricots: $0.25 cash back
Friday, December 12th
Pistachios: $0.25 cash back
Blood oranges: $0.25 cash back
Saturday, December 13th

Black beans: $0.25 cash back
Parsnips: $0.25 cash back
Sunday, December 14th

Fresh mint: $0.25 cash back
Kiwis: $0.25 cash back
This week, Snap is also running a promotion with the potential for $100 cash back to whoever get the most Huggies baby wipes. In fact, the purchase of 2 packages of Huggies baby wipes also comes with the opportunity at $3 cash back. For those of you with the flu, then make sure to redeem the $12.50 cash back offer on Benylin All in One cold and flu caplets. Other cash back deals include but are not limited to: $1 cash back on Clorox bleach, $1 cash back on milk, $0.25 cash back on sweet potatoes, etc.
Here's a short sample of the kind of cash back deals you can expect this week:
2 Tostitos tortilla chips: $2 cash back
McCain wedges: $0.75 cash back
Load of sliced bread: $0.50 cash back
Bounce: $0.50 cash back
Charmin Basic: $0.50 cash back
Dreaming of a vacation at the beach? Then grab yourself a bottle of Havana Club, close your eyes and pretend you're in Cuba. Both a 3 year old and 7 year old bottle of Havana Club will award you with $2 cash back this week. All Checkout 51 cash back deals are set to expire on Wednesday, December 17th.
Here's a sample of just some of the Sample.ca cash back deals that you can get this week:
Schick Hydro Silk razors or refills: $3 cash back
Predge floorcare: $2 cash back
Ritter sport chocolate bar: $1 cash back
Purelygreat natural cream deodorants: $1 cash back
While quantities last, you can also get a $10 cash back deal on select SeriusXM satelite radios. Make sure to read the complete list of eligible radio stations at Save.ca.
There are more, but here are just some of Zweet's weekly cash back deals:
Children's Advil: $2 cash back
2 Catelli Express over-ready pasta: $1.25 cash back
Salada tea: $0.75 cash back
Squash: $0.25 cash back
Cantaloupe: $0.25 cash back
All of this week's Zweet deals expire next Tuesday, on December 16th.
Happy grocery shopping Moosers!