Villeroy & Boch Promo Code: Get 20% off With Their Wine & Bar Sale!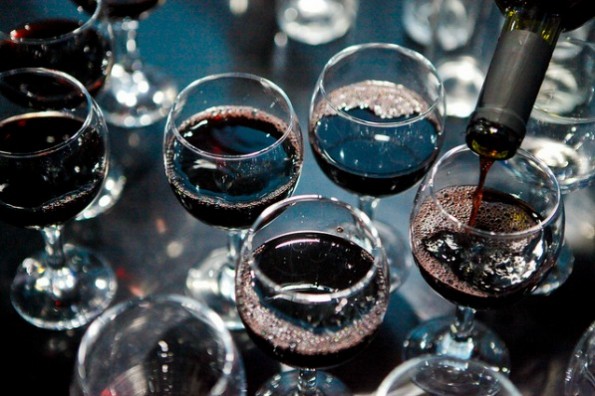 Time to set up your bar is now!  The Wine & Bar sale is on at Villeroy & Boch with this 20% off code.
Click here to shop @ Villeroy & Boch now!
Coupon Code:  VBCHEERS20
Discount:  20% wine & bar sale
Expiry:  18th August 2014
Villeroy & Boch is a trusted brand that is still family owned after almost 260 years in business.  Their tiles line the Holland Tunnel and their dinnerware is used by the Pope.  If it's good enough for them, it's good enough for me.
I am a wine lover of epic proportions, and as such I have learned a great deal about how to best enjoy my favourite beverage.  Did you know that the shape of the wine glass greatly impacts your enjoyment of the wine?  Different shapes allow different amounts of surface area to contact the air to release the bouquet, and the shape actually determines which part of your tongue the liquid will touch first, designed to heighten the whole experience.  For this reason, I like to keep a good selection of barware on hand to ensure that when I'm opening a really great bottle, everyone partaking is going to have the best chance of optimum enjoyment.
Red wine does really well in a decanter, giving it time to breathe and round out any firm tannins.  You can actually improve the perceived quality of a red by decanting it for about 20 minutes ahead of pouring.  This is a sweet deal:  Purismo Wine Red wine decanter 266mm (was $115.00, now only $44.76).  It's large enough to decant a whole bottle and the cap is handy to keep any pesky fruit flies out between pours.
As far as glassware is concerned, I prefer to purchase individual pieces that can be replaced one-by-one if they break.  Villeroy & Boch offers great glasses in their Entreé collection.  Entreé Red wine goblet 198mm and Entreé White wine goblet 198mm (both were $18 per glass, now $7.16) are affordable, quality crystal pieces that would be a gift to any wine you pour into them.
Shipping
Villeroy & Boch offers free shipping on orders over $250.  Orders under $250 are charged $20 to $25 depending on the amount of the order.
Cheers!
(Photo credit: Faisal Akram)