Travelzoo Canada: $3 For 25% Off Dining In NYC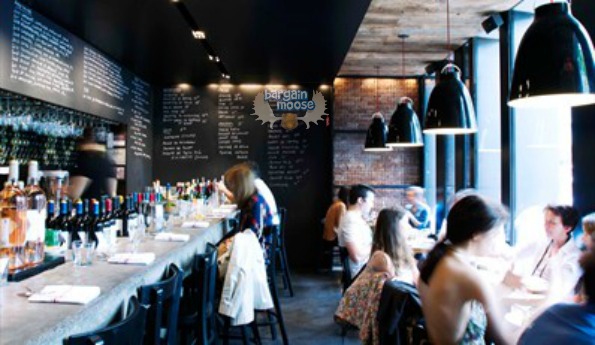 I frequently peruse the deals on Travelzoo, and this one more than interested me. If you are heading to New York City this summer (or maybe this deal might convince you to go), buy this Travelzoo deal to get 25% off your bill at more than 50 of the top New York restaurants. Your savings could be huge and meanwhile, you'll only pay $3!
I'd love to head to NYC with the hubs. It is a great choice for a couple with kids (who will be left behind) because it isn't too far away and it is an exciting city, which would be fine to visit for just a few days. I am such a foodie and I would totally want to eat at all the greatest restaurants, because that is a huge part of the appeal of New York.
With this Travelzoo deal, you can buy a savings certificate, hand it in at the end of your meal, and you'll get 25% off your bill, no matter the total! If you go with a group of friends and you spend $400, you'll save $100 off your bill, making your voucher worth $97! You can buy as many as you like, but can only use one per meal. This means if you are going to a few different restaurants, you'll want to buy one for each meal. You could save thousands by the end of your trip. What's even more amazing is that the savings aren't just on food, you'll save 25% off your drinks and wine too! Usually these deals exclude drinks, are only valid for one person per table and there are lots of other restrictions. You can use this voucher for a table of up to eight people.
The only caveats are that you'll have to use them during July and August. Restaurants where these certificates are valid include top spots like:
Bann
Bice
Duke's
Sons of Essex
Le Midi
Slide
Alewife
Can I go to all of them, please? It would be easy to research the restaurants reviews online to decide where you want to go. There are many choices per district, too.
(Expiry: 15th July 2013)