Swiss Chalet Festive Special: Full of Yummy Eats And Treats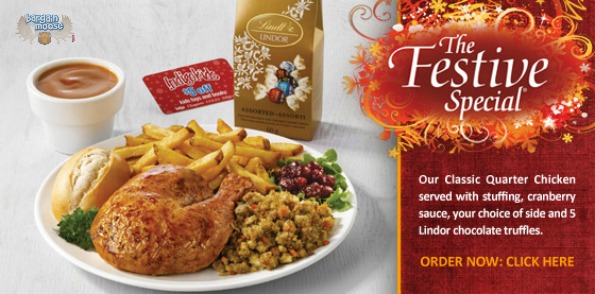 It's back! The Swiss Chalet Festive Special is now available and it's full of delicious foods, treats and coupons too.
For under $13, you get the Classic Quarter Chicken served with stuffing, cranberry sauce, your choice of side and 5 Lindor chocolate truffles. Plus, look inside the Lindor chocolate box to find a $5 Indigo Kids Gift Card as well as a coupon for BOGO Free Quarter Chicken Dinner with the purchase of two beverages.
It's been awhile since I've had Swiss Chalet, but looking at the Festive Special, I think our family will be heading there sometime very soon! Just too good to pass up.