Swiss Chalet Canada: Free Ice Cream With Dinner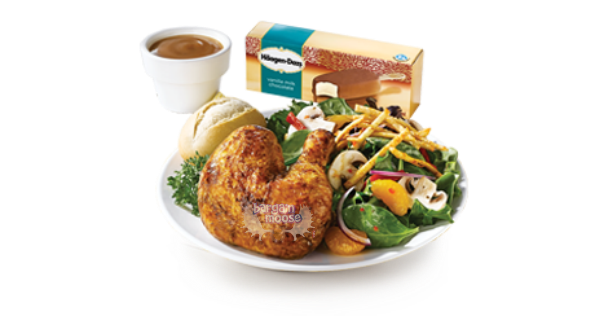 In an effort to make your Swiss Chalet rotisserie chicken dinner more summery, Swiss Chalet is adding on a free Haagen Dazs ice cream bar for desert, plus your choice of new salads as a side.
Free ice cream! Got your attention, didn't I? Okay, not technically free, but it is an added bonus that wasn't there before. And this added bonus comes in the form of the decadently delicious Haagen Dazs ice cream bar, which is basically vanilla ice cream, covered in rich chocolate. Those are absolutely delish! I know these retail for at least $2 or $3 in stores, so with dinner being only $12.49, this is quite the meal. You can substitute your ice cream for a different desert, but seriously, why?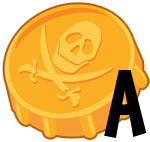 My first job was at Swiss Chalet and I still often crave that crispy, yet moist and oh so perfectly salty chicken skin. Chicken skin is my weakness. To compensate for eating chicken skin, Swiss Chalet is offering you the choice of new salads - spinach and mandarin or Mediterranean tomato and cucumber.
You can order online, get take out, or get this deal in their dining room.
(Expiry: Unknown)