Pre-Christmas Grocery Cash Back Deals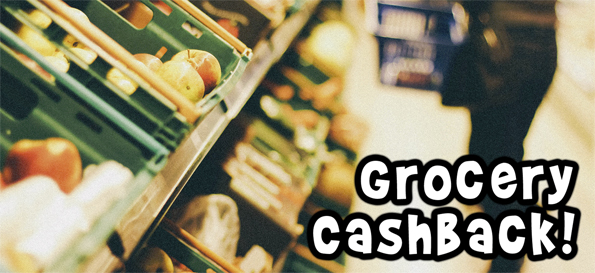 Christmas is only a week away but have you gotten a head start on your grocery shopping yet? Here are this week's best grocery cash back deals for Checkout 51, Snap by Groupon, Zweet and Changio.
Here's a short sample of the kind of cash back deals you can expect this week:
Misfits dog treats: $2 cash back
Select Special K cereal or snacks: $1 cash back
Pepto Bismol: $1 cash back
Clairol hair colour products: $1 cash back
Honey Maid products: $1 cash back
Potato Things cracker chips: $1 cash back
Do you have a tradition of filling stockings with chocolate? Then you will be excited to know that there is a $5 cash back deal on the purchase of 5 of the following chocolate bars: Mars, Snickers, Twix, and M&M's. Select bottles of alcohol will also award you with cash back; check them all out on Checkout 51's site.
Starting today, you can take advantage of a different deal every day this week-end at Snap:
Thursday, December 18th

Cilantro: $0.25 cash back
Broccoli: $0.25 cash back
Friday, December 19th
Green beans: $0.25 cash back
Pineapple: $0.25 cash back
Saturday, December 20th

Walnuts: $0.25 cash back
Kale: $0.25 cash back
Sunday, December 21st

Cranberries: $0.25 cash back
Celery: $0.25 cash back
As the aforementioned deals may only be redeemed for a pre-determined number of times, it's best to snag them quickly if there is something on that list that you need. The walnuts one is one that I will be taking advantage of this week-end as I like to put there in a beet salad that I made every Christmas. This week, you can also get $3 cash back on Rich's ice cream cake, $0.25 cash back on spinach, etc. Last week's $3 cash back deal on Benylin All in One cold and flu caplets is also still available in case you caught a cold.
Here are just some of the deals available at Zweet this week. There are 21 in total.
Children's Advil: $2 cash back
2 Catelli pasta: $1.25 cash back
Classico pasta sauces: $0.50 cash back
Redpath sugar: $0.50 cash back
Love Haagen-Dazs ice cream? Then you will be excited to know that you can get $0.75 cash back per 500ml packaging or more this week. All of this week's Zweet deals expire next Tuesday, on December 23rd.
Changio is a points-based system that awards you points for select groceries and you can then redeem for money back. Here are Changio's top offers this week but there are more:
Eggo waffles or mini waffles: 200 points
Lego The Hobby for Wii U: 80 points
Monopoly: 70 points
Cantaloupes: 40 points
Broccoli: 20 points
Planning on spending at least $20 at Toys R Us? Then you can also get 100 points. There are a couple of other offers for top stores like Foot Locker, H&M, Topshop and even Cineplex.
Happy grocery shopping Moosers!