P&G Everyday Solutions Newsletter: Coupons, Freebies & Tips!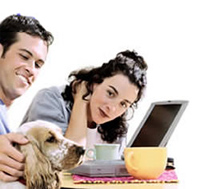 In case you weren't aware, Proctor and Gamble Canada have an email newsletter, which you can register for. Each month, they send out a new edition, filled with tips, coupons, and ideas.
The P&G Newsletters change every month, so hopefully we'll see some lovely freebies and coupons in the near future! I'm sure you know, but P&G are the brand that make all those big names such as Downy, Tide, Iams, and more.
You can view last months edition here if you want to have a rough idea of what you are getting yourself into!