Nature Box Coupon Code: $10 Off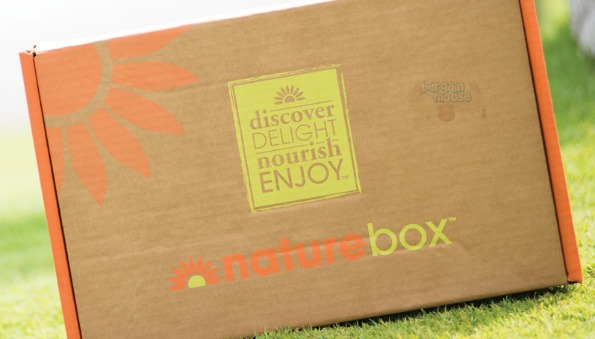 If you have not yet heard about nature Box, then you are in for a real treat- literally. Nature Box in a company that allows you to get a box of five different snacks bags each month this coupon code from them will save you $10 on a months order for a limited time only.
Click here to Get your order @ Naturebox.com now
Coupon Code: TASTEYSNACKS
Discount: $10 off
Expiry: Unknown
Each box would normally cost you $19.95 a month.  With this coupon code, you would pay just $9.95 saving you 50% on an entire months order. You do not need to use the coupon for your first order so you can use it at any time if you are already subscribing.
Here is how Nature Box works.  You'll receive five different snacks every month. You can choose the snacks you want, or, you can let nature Box choose them and be surprised.  This is a monthly delivery but you can end your subscription at any time. With over 100 snacks to choose from for your boxes, there are lots of tasty treats for everyone's palate.
You can also get specialty boxes with this following:
Gluten free
Nut free
Dairy free
Soy free
Vegan
GMO free
If you would rather get the regular monthly order, each month will have five pre-selected items chosen that are a variety if sweet and salty.  Something like this would be an awesome gift for a housewarming, or birthday gift.  You could personally choose the persons favourite snacks and pay for as many months as you would like to for your budget.  Since this coupon will save you basically 50% on the first one, you could easily get two months for just $29.90, which is not a bad deal at all.
Keep in mind, all prices are in US dollars.  The cost of shipping is $4.95 which is not bad at all for what you get and how heavy the box can potentially be.
You will find this Nature Box coupon posted up on the Bargainmoose coupon forum.  There are actually plenty more to choose from.