JAB Wooden Baby Sled with Cushion and Windshield was $85 now $65 @ Costco.ca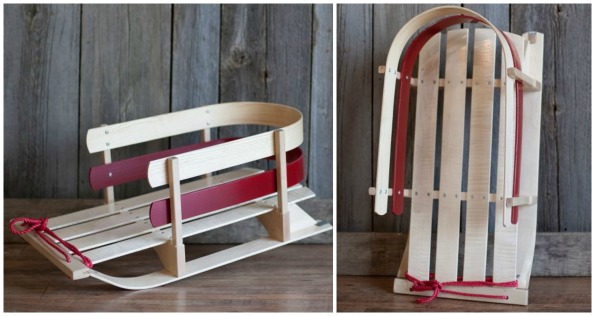 This adorable and practical JAB wooden baby sled is currently on sale at Costco! Originally $84.99, this wooden sled is now only $64.99! This price includes shipping and handling straight to your door within 7 to 10 business days from the time of your order! This, of course, means that you will still have plenty of time to use it this winter!
Just to do a little price comparison, this sled sells for $59.99 and the cushion sells for $24.99 at Walmart. That's already much more than what you're paying at Costco, and you don't even have the protective windshield! Toys R Us also sells the sled and cushion for a similar price, at $90. This safe and comfortable baby sled comes equipped with soft cushioning at the inside, plus a windshield to protect your little one from the harsh winter wind. The skis are reinforced and include steel runners in order to assure more stability while traveling over snow and ice.
I am completely in love with this sled. I've always absolutely loved winter walks and adventures, and this sled just makes it easier to bring your kids out with you. I wouldn't mind taking this out on a lightly snowy day with a cup of Tim's coffee in hand! PS: did I mention that the sled is fully Canadian made? How great!
Shipping for this JAB Wooden Baby Sled is included in the final price of $64.99, so you won't be getting any additional charges or surprises here!
(Expiry: February 7th 2016 )