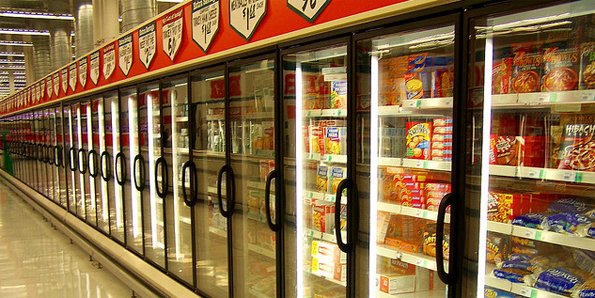 Many people would say that their favourite appliance is their beautiful stainless steel gas stove.  I would say that my favourite appliance is the 1980's-looking brown deep freezer that we inherited from the previous owners of our little bungalow house.  It even had a large (and stale) amount of frozen papayas inside (I suppose the previous owners loved papayas so much they froze them).  It sits happily in our garage and I don't know what I would do without it.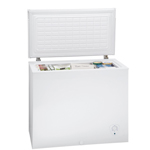 How a Freezer Saves you Time
As a full time student, a part time employee, and a part time side-hustle blogger, it can be difficult to find the time to cook on a daily basis.  I'm sure it will not be any easier once children are on board in a few years time.
Some people really enjoy cooking, but after a long day of working nine hours nonstop, the last thing I really want to do is work some more to feed myself.  I know,  I know, it's terrible…but I know that I'm not the only one who feels this way.  On days like these (especially Fridays), we have no energy to cook and often buy take-out.  Buying take-out is not a sustainable option (for the cash-strapped budget nor for the environment, really).
What I enjoy doing is cooking a larger amount and ensuring there are plenty of leftovers (sometimes three servings worth) for lunch later in the week (or even month).  I know that some highly efficient and organized friends of mine spend all day on Sunday cooking up a storm and ensure that all the meals are prepped for the week.  This way, they will always have food and they won't need to worry about coming home after a long day to prepare a meal.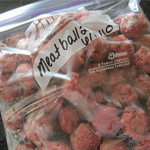 How a Freezer Saves you Money
As a dual income no kids (DINKS) couple, a Costco membership didn't seem feasible for us because we were worried there would be a lot of food wastage.   However, Costco meats have proven of very good quality.  Not wanting to waste food is a valid concern.
Did you know that an average family wastes $600 in groceries that aren't eaten on an annual basis?  That amounts to 14% of your grocery budget wasted in an average household (yahoo.com).
What I do at Costco is I buy the meat in bulk (lean ground beef or a large package of chicken thighs), and wash them and portion them out into little freezable zip lock bags.
Gross disclosure alert: I initially started washing the zip lock bags after I used them for meats but this seemed a little too frugal, even for me.  It does pain me to add to the plastic consumption though. Each portion of ground beef only ends up costing me much less than the amount we would normally pay by buying it at the local grocery store (not to mention the time and energy and fuel it takes to go to the local store to buy it on a repeated basis).
For me, as I mentioned earlier, the easier it is (individually portioned meats already washed) to prepare a meal, the more inclined I am to cook at home and not succumb to the evils of take-out or heading out to eat.
The freezer saves me money for my food and also my dog's food.  I have a dog who's on a raw food diet.  I hate making trips to buy more raw food for him (because I don't have the time) and the deep freezer has been indispensable for storing his raw bones and his raw food meals.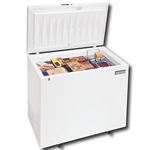 Initial Cost of Freezer
You might wonder how on earth you would be able to fit a freezer in your apartment, but it is doable.  There are many models out there that are very small and non-intrusive and would sit nicely in your pantry or storage area.
Chest freezers range from $150 to $250 depending on the brand and the size.  Sometimes there are deep freezers available on Craigslist and you might be able to score one for $100 or less (though the quality of it might be more suspect of course).
Although the initial cost of the freezer may seem daunting, the savings in time and money in the long run will be priceless (if you're into that kind of thing - saving time).
Monthly Cost of Chest Freezers
Depending on the model and size of your chest freezer (and whether it is an energy star appliance) it usually costs an average $5-$10 a month extra to operate and even less if its an energy star appliance: $55 to $60 annual cost (ehow.com).  This can certainly add up over time (e.g. the lifespan of the freezer) but there are ways to decrease the cost.
The obvious way is to only open your freezer when you need to!  I open my about every few weeks and take what I need to replenish the freezer that I use more often in my kitchen.  Opening your deep freeze on a daily or weekly basis may negate the good that it does.
Another way to decrease the cost of chest freezers is to ensure that it is full (consumerenergycenter.org).  When the freezer is full, the freezer has to work less to keep things cold because items in the freezer provide insulation.  One easy way to ensure that your freezer is full is to use blocks of ice or trays of ice cubes to fill up more space.  Don't pack it so full that the air can't circulate, of course.
I Heart my Deep Freezer
I really love my deep freezer, even though it looks like something from That 70's Show.  It helps me save time and money because it allows me to shop for meats and groceries less often, prepare meals less often, and store things that I don't room for in my regular freezer.  Best of all, it allows me to stockpile my meals, meats and vegetables that I buy on sale. And as Clare mentioned in her article about eating organic on the cheap, a freezer is a great way to store your fresh fruit and veggies.
Cost of chest freezer: $140
Annual cost to operate: $60 to $120
Extra time and money to yourself? Priceless
Bargainmoosers, do you have a deep freezer?  What do you have in yours?
(Image credits: danorth1, aMichiganMom, Diane Duane)